The Promising Future Of The Non-Dairy Creamer Market
Wednesday, June 22nd, 2022 | 830 Views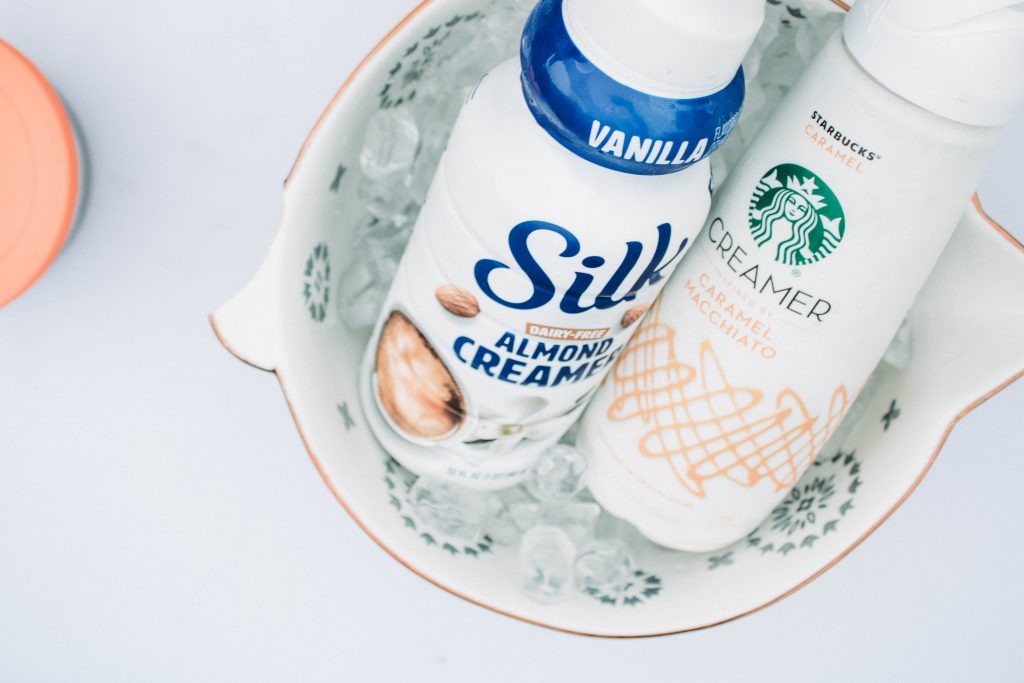 The non-dairy creamer market is projected to be profitable from 2022 to 2031. One of the key reasons behind its growing demand is its longer shelf life. Non-dairy creamer is manufactured by using vegetable oils or plant-based milk, which is then packaged in liquid form after turning it into a concentrate or spray-drying it to turn it into powder form. A new study by Future Market Insights (FMI) has predicted that the non-dairy creamer market can reach US$ 2.56 Bn by 2021. Near-term growth projection for the market remains positive, especially as consumers increasingly shift towards a healthy lifestyle.
The powdered form of non-dairy creamer has the longest shelf life, so this positively affects the purchasing decision of the consumers and retailers. Against this backdrop, FMI projects the segment comprising powdered non-dairy creamer to exhibit a CAGR of 6.4% all the way to 2031.
Key Takeaways
The non-dairy creamer market will continue expanding. FMI has projected it to register a 5.8% year on year growth in 2021.
The demand from the U.S. will remain significantly high with the country accounting for over 66% of the non-dairy creamer market in North America in 2021.
The U.K. too will emerge as a key market, registering 5% year on year growth in 2021.
France and Germany will emerge as other attractive markets for non-dairy creamer in Europe.
In East Asia, both Japan and South Korea will continue exhibiting high demand throughout the forecast period.
"The demand for innovative food products with high nutritional value has been increasing in the global food and beverages market. Non-dairy creamer manufacturers are therefore focusing on research and development to expand their range of product offerings," said a lead analyst at FMI.
Technological Advancements In The Food And Beverages Industry Will Remain Key To Growth
There have been huge technological advancements in the food and beverages industry. This has affected trends and led to new developments. Technology also brought huge changes to the non-dairy creamer market. A few years back, non-dairy creamers were just a concept that could only be imagined. But due to the advent of advanced techniques such as hydrogenation and spray-drying, it became possible to produce creamer without milk.
When non-dairy creamer first materialised, its production cost was much higher. In recent years, however, the production cost of non-dairy creamer is also reduced due to technological advancements.
Who is Winning?
In response to the growing demand for non-dairy creamers, several major players have joined in to ride on the trend. There have also been major mergers and acquisitions, which are attempts at increasing market presence and for portfolio expansion:
In 2020, Starbucks launched its non-dairy creamers in the US following its alliance with Nestle S.A. These non-dairy creamers are available in two flavours: hazelnut and caramel. These are made from almond milk and oat milk respectively.
In 2019, Natural Bliss expanded its product portfolio, and it included an introduction of new non-dairy creamer options.
For more information on non-dairy creamers, read here.
MORE FOR YOU:
Snacking Without Guilt
Asia Pulp And Paper's Foopak Bio Natura Expands Global Plastic-Free Mission Into Singapore
Imagine A World Free Of Plastic
Sustainability Verification For Hibiscus
Strategic And Forward-Looking Procurement Critical For Supply Chain Resilience
Amcor Launches First Recyclable Shrink Bag For Food Packaging
Yanolja Cloud Launched 'Gusto X', A Global FoodTech Solution Company With BlueBasket In Singapore
Mondi Teams Up With EW Technology To Launch New Machine For Paper Pallet Wrapping
Vegan Diets Are Missing Key Muscle-Building Functionalities Of Beta-Alanine, Flag Researchers