SIT And AMILI In Partnership To Advance Asian Gut Health R&D
Monday, June 6th, 2022 | 629 Views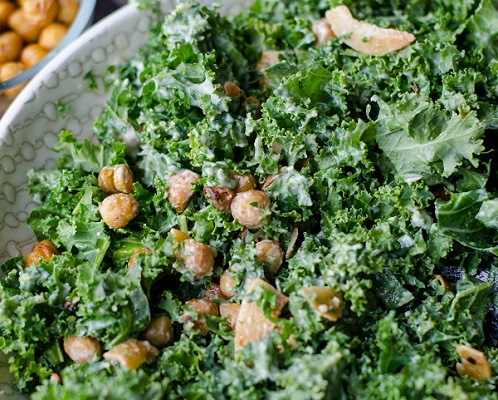 First-of-its-kind made-for-Asia sustainable R&D to develop kale stems as prebiotics
---
The Singapore Institute of Technology (SIT), Singapore's University of Applied Learning, and AMILI Pte Ltd, Southeast Asia's first precision gut microbiome company, have formalised a three-year partnership today to accelerate innovations in human gut microbiome. SIT and AMILI will jointly embark on a series of research and development (R&D) programmes, staff upskilling initiatives, and work attachment opportunities for SIT students.
Commercialising Kale Stems as Prebiotics through First-of-its-Kind R&D Programme
2. As the human gut microbiome research continues to be an important field to advance human health, researchers from SIT and AMILI have embarked on a research programme to exploit the benefits of leftover farmed vegetables for gut health improvement. The first-of-its-kind applied research programme utilises food waste valorisation through drying and milling methodologies to optimise kale stems as prebiotics that will enhance the growth of probiotics, with a focus on the Asian population. Kale stems, in its powder form, are found to be strong catalysts for the growth of Bifidobacterium and Lactobacillus, both of which are essential intestinal bacteria that aid in the maintenance of a healthy gut system.
3. SIT will further develop kale stems as a prebiotic to be incorporated into AMILI's next generation of gut health supplements. Coupled with AMILI's findings from its fast-growing multi-ethnic microbiome database, the new commercial product will present a competitive edge to existing Western formulations. AMILI's keen focus in Asian microbiome research and innovation enables the company to develop products and services that are based on comprehensive studies of the gut microbiome and dietary patterns of people living in Asia.
4. The joint R&D in optimising kale stems as prebiotics is a continuation of SIT's work in food waste valorisation with home-grown agri-tech company Sustenir, which produces healthy vegetables such as kale, lettuce and spinach. Apart from the optimisation of kale stems as prebiotics, SIT and AMILI will also embark on other applied research initiatives that will contribute to leveraging technology platforms to accelerate the expansion of AMILI's gut health studies and suite of commercial offerings.
Industry Upskilling and Strengthening Talent Pipeline through Skills-Based Learning
5. As part of the collaboration, SIT and AMILI will employ a skills-based approach in a symbiotic staff exchange programme that aims to strengthen industry and academia upskilling. SIT academic staff, comprising faculty and Professional Officers, will be closely engaged in AMILI's product development efforts, while AMILI's staff will benefit from SIT's applied research expertise and laboratory contributions. Both SIT and AMILI employees will also co-develop and incorporate topics on gut microbiome in future coursework.
6. In addition, there will be work attachment opportunities for SIT students across multiple disciplines, including Food Technology, Pharmaceutical Engineering, and Dietetics and Nutrition. Students will gain real-world exposure through practical sessions in applied research and commercial product development.
7. Shared Associate Professor Susanna Leong, Vice President (Applied Research), SIT, "One of SIT's key applied research focus is sustainable food innovation. We aim to contribute to the growing functional foods and nutraceutical market through sustainable R&D methodologies such as food waste valorisation. We look forward to working with AMILI to develop products that meets the needs of Asian consumers."
8. Dr Jeremy Lim, CEO & Co-Founder, AMILI, remarked: "We are honoured to partner SIT, a university that includes food science and innovation as one of their key areas of focus. As our tagline goes, 'Good health starts with gut health', and Asia has many traditional foods and ingredients that are only just being scientifically assessed to demonstrate their health benefits. We believe this partnership will be a key platform to achieve this."
Additional Notes
The microbiome is the community of microorganisms (such as bacteria and viruses) that exists in a particular environment. The term is often used to describe the microorganisms that live in or on a particular part of the human body, such as the skin or gastrointestinal tract. The collaboration between SIT and AMILI focuses on gut microbiome.

Food waste valorisation is a process of converting leftover food or by-products into higher value products that contribute back to the food supply chain.

Prebiotics are types of fibre that feed the good bacteria found in the digestive system.

Probiotics are good bacteria found in certain foods or supplements that are beneficial for the digestive system and enable crucial bodily functions.
MORE FOR YOU:
'Like McDonald's With No Burgers': Singapore Faces Chicken Shortage As Malaysia Bans Export
Azelis Inaugurates State-Of-The-art Regional Innovation Center For Food & Nutrition In Singapore
From Jackfruit To Coconut, Thailand Fruit Exports Are Riding the Health Trend
GOOD Meat & ADM Partner To Accelerate Cultivated Meat Production
Only 16% Of Asia's Listed Food Companies Disclose Core ESG Sourcing Risks
Boost In The Consumption And Growth Of The Food Preservative Market
What Mintel's 2022 Global Consumer Trends Research Mean For South East Asia
Coca-Cola Announces Change To Its Bottles
India Stands Between World And Food Riots
To not miss our exclusive articles, follow us on our social media platforms LINKEDIN, FACEBOOK, TWITTER
WANT MORE INSIDER NEWS? SUBSCRIBE TO OUR DIGITAL MAGAZINE NOW!