PepsiCo Accelerates Plastic Waste Reduction Efforts
Monday, September 30th, 2019 | 1432 Views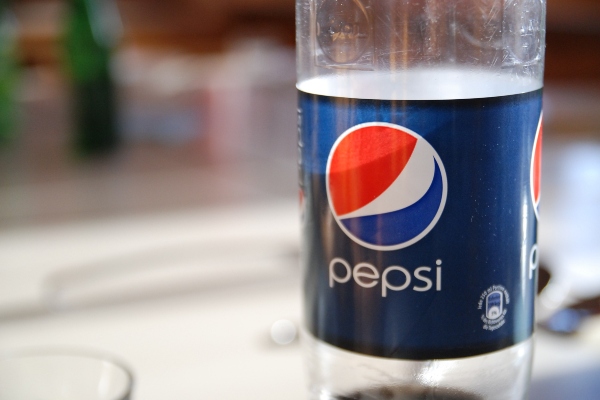 PepsiCo Incorporated has announced a new target to reduce 35 percent of virgin plastic content across its beverage portfolio by 2025, which equates to the elimination of 2.5 million metric tons of cumulative virgin plastic.  Progress will be driven by the company's increased use of recycled content and alternative packaging materials for its beverage brands, including LIFEWTR, bubly and Aquafina, which recently announced sustainable packaging efforts.
Additionally, through the expansion of PepsiCo's SodaStream business, an estimated 67 billion plastic bottles will be avoided through 2025. These targets advance PepsiCo's sustainable packaging vision and reinforce its "Beyond the Bottle" strategy which, in addition to SodaStream, includes the mobile-enabled Hydration Platform and other offerings that deliver beverages without single-use plastic bottles.
"While our efforts are far from done, this is one more step in PepsiCo's journey toward helping to build a world where plastics need never become waste," said PepsiCo Chairman and CEO, Ramon Laguarta. "Even as we work to accelerate business growth, we continue to make important progress toward a circular economy for packaging, a responsibility we take very seriously."
PepsiCo's sustainable plastics vision is rooted in three pillars: Reducing the amount of plastics used, Boosting recycling rates, and Reinventing plastic packaging.
"We're intentionally setting ambitious goals to drive meaningful progress," said Simon Lowden, President, PepsiCo Global Foods, who leads PepsiCo's Plastic Agenda. "PepsiCo is already one of the world's largest buyers of recycled plastic, and if there was more available, we'd buy it – and if there were more markets where we could use it, we would. We are committed, and partnership is key."
The announcement builds upon the company's already announced packaging goals to, by 2025: make 100 percent of its packaging recyclable, compostable, or biodegradable; and increase its use of recycled content in plastics packaging to 25 percent. Examples of PepsiCo's progress in sustainable packaging include:
PepsiCo's premium water brand LIFEWTR will be packaged in 100 percent rPET (recycled polyethylene terephthalate) in the U.S., as the company's Naked Juice brand currently is, and bubly will no longer be packaged in plastic, starting in 2020.
Aquafina will begin offering aluminum can packaging in U.S. foodservice outlets, while the brand tests the move in retail, starting in 2020.
In select locations across Latin America and Asia, brands like Pepsi, 7UP and Mirinda offer consumers refillable plastic and glass bottles.
In Western Europe, Tropicana relaunched using 50 percent rPET bottles and aims to reach 100 percent rPET by 2025.
Check out these articles:
Could Sustainable Foods Save The Amazon?
A Targeted Shift Towards Sustainable Packaging
Food Waste—Where Does It Happen?