New Zealand's Foodservice Profit Sector To Be Worth US$9.3bn In 2023
Monday, May 18th, 2020 | 821 Views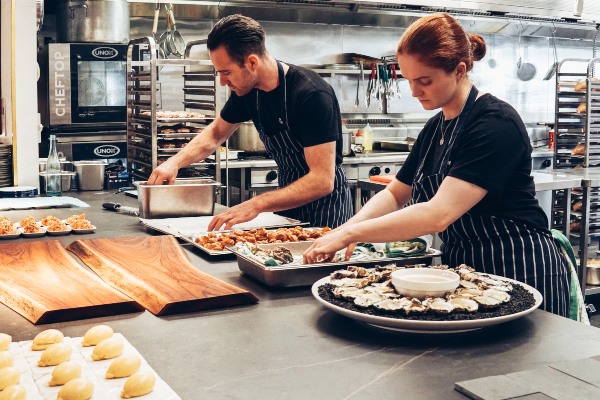 New Zealand's foodservice profit sector is poised to grow at a compound annual growth rate (CAGR) of 1.1 percent from NZ$11.4bn (US$8.4bn) in 2018 to NZ$12.1bn (US$9.3bn) in 2023, according to GlobalData.
GlobalData's report, 'New Zealand – The Future of Foodservice to 2023', reveals that full service restaurant (FSR) was by far the largest foodservice profit sector channel, cornering a third of the total sector sales in 2018. On the other hand, the mobile operator channel led the profit sector in terms of revenue growth during 2016-2018 with the channel benefiting from increasing desire for 'ultra-convenience' among consumers.
The report also states that profit sector sales growth is forecast to be driven mainly by increasing transactions, as opposed to outlet growth. Foodservice transactions in the sector are forecast to record a CAGR of 0.8 percent during 2018-2023. Meanwhile, outlet growth is forecast to grow at a CAGR of 0.6 percent during the same period.
Tanumoy Chattopadhyay, Consumer Analyst at GlobalData, says: "Growth in the foodservice profit sector parallel to economic improvement highlights the success operators have had in reacting reasonably to fluctuating desires for healthier options, whilst maintaining focus on the convenience and low prices, which make the channel so competitive in New Zealand."
Takeaway is expected to outpace growth in dine-in over the forecast period. This largely reflects changing preferences of increasingly busy and connected consumers in the country and growing number of delivery apps and services.
Chattopadhyay concludes: "Foodservice sector in New Zealand has seen continuous improvement over the past couple of years due to the strong purchasing power of the consumers. Rising takeaways and growing popularity of casual dining formats will stand out as some of the key highlights of the sector over the next five years."
Check these articles out:
Asia Pacific To Witness Significant Growth In Wheat Protein Market
Fox Nuts Market On Robust Growth Trajectory—Asia Pacific A Key Market
APAC Instant Coffee Market To Reach US$19.8bn Through 2024
New Zealand Moves From `Volume To Value' In Their Food & Nutrition Sector
Fermented Ingredients Market To Display 7.4 Percent CAGR, Driven by Bio-Pharma and Food Processing Applications
Strong Asian Market Boosts Carlsberg Half-Year Sales
Ice Cream Market Size To Be Worth US$78.8 Billion By 2025
Tonic Water Market—Growth, Trends, and Forecasts