Yes, No, Maybe: The Question Of Plant Waters
Monday, July 23rd, 2018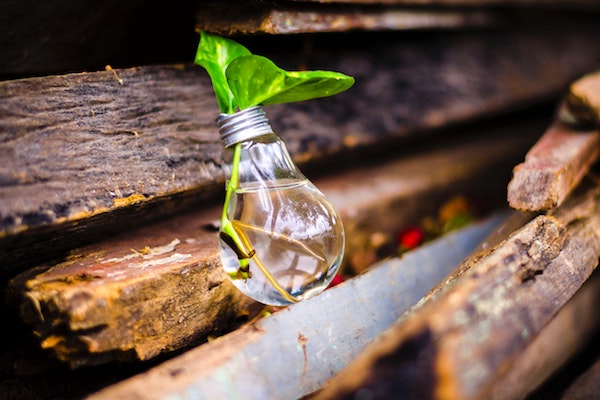 As consumers seek healthier choices in their diets, the popularity of sugared, fizzy drinks has been on a steady decline, and plant waters have piqued public interest. By Grace Chew.
Amid a shift towards healthy hydration, stealing consumers' hearts is a new fad—plant waters, extracted from plant parts with substantial health and nutritional claims placed upon their labels. Compared to their artificially-flavoured and carbonated counterparts, plant waters offer a significant edge. Generally, they offer vastly fewer calories—ranging from 20 to 70 kcal per serving, or none at all, compared to about 150 kcal for a regular can of soft drink.
The broad array of tastes—from mildly sweet to medicinal—can provide novelty to their consumers, depending on preferences. Among the most popular of the diverse types of plant waters are: aloe water, artichoke water, birch water, coconut water, and maple water.
Each type of plant water not only offers distinct tastes, but also has been extracted or processed in its individual method(s). Consequently or otherwise, their labels put forth different sets of information which can differ in the degree to which they are regulated by the relevant regulatory bodies.
While some plant waters are designed to appeal to sport aficionados by being well-packed with electrolytes—substances like potassium and salt—to boost post-workout recovery, others are pitched like 'super drinks'—from claims about battling chronic diseases (such as cancers and heart problems) to providing cosmetic functions (like banishing wrinkles and promoting youthfulness).
Despite the diverse benefits that can be ostensibly yield from the different types of plant waters, research literature on this category of products has so far been limited. Depending on each source and their corresponding additives, nutritional and caloric values may vary significantly—so do the claims made on them.
Among the most popular varieties of plant waters however, different trace amounts of minerals such as calcium, magnesium, potassium and sodium may be present. Yet, according to the USDA Nutrient Database, these small amounts of nutrients do not position the waters as a "good source" of vitamins and minerals needed by the human body. Specifically, they are short of the 10 to 19 percent of daily required intake for these nutrients.
Although most plant waters are not harmful, a factor to consider is whether or not the additional calories or nutrients—even in their trace amounts, are required. According to health and nutrition experts such as Danielle Hammond-Krueger, in the scenario where a person consumes a balanced diet, such plant-based waters are not an essential requirement. Instead, water as a primary form of hydration would be the ideal choice.
Considering their prices on the market in both US and Europe—amidst celebrity endorsements and proficient marketing and packaging strategies—differences in affordability of these products against that of plain water remains stark. In other words, the price-performance ratio of plant waters remains questionable.
Prospect Of Plant Waters
While plant waters have no clear-cut benefit apart from acting as a conventional thirst-quencher, recent years have seen a rise in their popularity and sales. In its 2017 report on Global Alternative Waters sales, Zenith Global had recorded a 21 percent growth in 2016, which amounted to a market worth US$2.7 billion.
The global food and beverage consultancy firm also forecasted an optimistic US$5.4 billion in market value for healthy plant-based alternative waters by the year 2020. The report also added that the main cause for consumers seeking alternative hydration choices—in this case, predominantly plant-based flavoured waters—is due to their lower sugar content, and subsequent health benefits in low-sugar diets.
Although the 2017 report observed that North and South America constituted majority of the market value, with strongest performance from coconut and maple water sales, it is reasonable to extrapolate a similar trend in the Asia Pacific region with its increasing emphasis on healthier diet options.
As governments and regulatory bodies alike perpetuate the movement towards low-sugar diets, consumer awareness towards sugar intake has seen a spike in low-sugar options for food. This is further bolstered by the imposition of the sugar tax in various Southeast Asian nations, driving companies to cut sugar levels in their products.
Currently, the coconut water market is dominated by unpackaged coconut consumption in both Asia Pacific and South America. According to Zenith, these markets therefore offer significant opportunities for growth in packaged coconut water.
Plant waters—also alternative waters, in this case —are characterised as those directly extracted from the plant. Main players in the market are coconut, maple and birch—with coconut water in the lead and making up 98 percent of the entire plant-based waters market in 2015.
New varieties of plant waters are expected to gain market shares. These include artichoke, bamboo, barley, cactus, ginger, and olive waters. Despite only making up a marginal quantity of the current market and mainly produced among small-scale operations, they are observed to see two-fold or more increase by 2020.
From 2015 to 2016, amid an overall market growth, coconut water had seen a slight drop in shares to 96 percent in terms of volume, and 86 percent in terms of value—with the remaining constituted by burgeoning flavours in the sector.
Both Coca-Cola and PepsiCo have entered the coconut water market with Zico and Kero Coco respectively, with the former focusing on markets in the Americas while the latter which has expanded to the Asia Pacific region—including Brunei, Philippines and Singapore since 2015. The coconut water market is also predicted to have the fastest growth potential in the Asia Pacific and South America region.
Harking back to their prices in comparison to the conventional hydrating plain water, plant waters are expected to see sales increase both in the mainstream and premium markets—albeit being "premium". Brands can tap on craft, organic, premium, and 'not from concentrate' labels to woo consumers' hearts in years to come.
The ABCs Of Plant Waters
Aloe Water: A well-known ingredient in the personal care and beauty sector for its anti-inflammatory properties, aloe water is loaded with amino acids, minerals, and vitamins C and E. However, due to its naturally intense sour taste, many manufacturers neutralise it with abundant amounts of sugar, sometimes even equivalent to about half a can of Coca-Cola.
Artichoke Water: Considered a developing type of plant water, artichoke water is high in antioxidants, vitamins C and K, potassium and other beneficial minerals. Often cited with the benefits of regulating cholesterols, good and bad, it is reputed to promote the excretion of uric acid, improving liver health and aid in digestive functions.
Bamboo Water: Extracted from bamboo leaves, then added to water and sometimes mildly sweetened with sugar, bamboo water is known for its high antioxidant levels. While definite health benefits have not yet been scientifically confirmed, it does contain flavonoids and polyphenols. Without always requiring sweetening, bamboo water comes with a natural, pleasant taste similar to green tea.
Birch Water: Growing in popularity—and deemed as "the next coconut water"—birch water is packed with antioxidants, electrolytes, saponins, xylitol and is commonly used as a diuretic. Taste-wise, it offers a similar hint of sweetness as coconut water. Unlike fresh coconut water, commercial birch water is required to be pasteurised to lengthen its shelf-life, which can result in loss of essential nutrients, such as naturally-occurring probiotics and xylitol, originally present in the birch sap.
Cactus Water: Often extracted from prickly pear cacti (or the opuntia genus of the cactus family), cactus water is loaded with antioxidants, vitamins and minerals—an ideal combination of immune system boosters. Its betalains (naturally occurring pigments) have anti-inflammatory properties, thus helping to prevent cell damage. Taurine, an amino acid, is a potent antioxidant which helps to lock in moisture of the skin. The greatest perk is its refreshing berry-taste.
Coconut Water: Rich in electrolytes, magnesium and potassium, this is an ideal source of hydration and replenishment before and after exercise. On top of these minerals, it's refreshing mildly sweet taste counts towards one of the better tasting plant waters. The pasteurised option of coconut water tends to offer lower nutrient content, therefore, a minimum pasteurisation time proves the most beneficial.
Maple Water: Similar to coconut water, this also helps to replace electrolytes, especially magnesium, potassium and sodium. Key to maple water is its significant content of manganese—about 30 percent of recommended daily intake per 250 ml serving, which helps to metabolise amino acids, carbohydrates and cholesterol. Slightly sweet in taste, it bears a hint of maple flavour.
The Bottom Line
Some nutritional values of plant water—antioxidants, for example—have been well-established through scientific research. However, bamboo water has shown other benefits such as anti-anxiety, anti-inflammation and anti-tumour effects, yet studies to prove these effects have only been conducted and small animals and not humans.
Another issue for concern is the plant enzymes' rate of oxidation. While many sources cite beneficial effects of these enzymes, many types would have been lost in the pre-bottled and commercially sold versions of plant waters. Such enzymes are best derived from fresh plant extracts or from the fruit itself—as in the case of the coconut.
Room for improvement still exists among plant waters for alternative ways in enticing consumers' taste buds. While many commercially available plant waters are made more appealing by adding cane sugar, it is their primary health benefits that have attracted consumers in the first place—sugar reduction included.
Want more insider news? Subscribe to our e-book now!
SHARE WITH FRIENDS:
TAGS: