Why The Future Of Drinking Yoghurt Is Bright
Friday, April 12th, 2019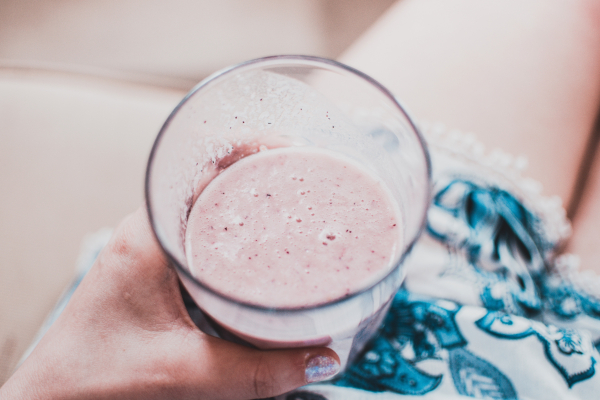 Consumers want more protein and are eager to try new sources. That means there is plenty of opportunity to capitalise on demand and expand your drinking yoghurt line. By CP Kelco.
Quick! Name one product that embraces all of these consumer trends:
Protein
Healthy snacking
On-the-go convenience
Texture
Digestive health
It's drinking yoghurt! Innova Market Insights says Asia was the top region for new product launches in the second half of 2018 (38 percent share). No doubt boosted by the trends above, Mordor Intelligence also estimates global drinkable yoghurt sales will increase through 2023 with Asia-Pacific as the fastest growing region.
The Protein Push
Once considered a muscle-building aid, protein is now the centrepiece of the consumer diet. From athletes to Atkins dieters (and Keto, Whole30, Paleo, and so on), protein has evolved into a sought-after nutritional benefit. By CP Kelco's own estimation, the demand for dairy products as a major source of protein will double by 2050. This may be thanks in part to the Chinese Nutrition Society's revised balanced diet pagoda. Its 2016 update encouraged adults to consume more dairy—300 grams of milk per day—up considerably from the previously stated 100 grams.
An Appetite For Innovation & Health
As this segment continues to grow, so does innovation and variety. The increase in health awareness among consumers is prompting manufacturers to incorporate more nutrients and nature-based ingredients into their products. Formulators are adding plant sterols for cholesterol-lowering benefits and fortifying with calcium, zinc, iron, fibre and more. Good gut health remains the top health claim of drinking yoghurts on the market.
Texture
Texture is big news, with the addition of large fruit and cereal pieces. New vegetable and nut flavours can appeal to consumers with a taste for the savoury. Stevia and even slow-straining methods are being used to reduce sugar content. And, at the opposite end of the spectrum, indulgence is also a trend, with dessert-type, full-fat cream varieties gaining popularity.
On The Rise: Plant-Based Protein
Whether for health, animal welfare, religious reasons or just a desire to diversify, the appeal of plant protein is on the rise. Consumers are starting to associate plant-based with good health and nutritional value. New plant protein sources utilise nuts, legumes, algae, insects and grains. This shift in consumer preference is just beginning to drive growth within the Asian-Pacific yoghurt category.
The Challenges That Formulators Face
Consumers want more protein and are eager to try new sources. That means there is plenty of opportunity to capitalise on demand and expand your drinking yoghurt line. However, when innovating in this category, the challenges are multi-faceted. Of course, sensory acceptance of new ingredients is key. You'll need a new level of technical expertise with hydration, dispersion, protein protection, denaturation and fermentation to ensure that stabilisers and texturisers achieve the viscosity and mouthfeel your brand is famous for. Some of the most common challenges:
Boosting the protein content
Incorporating fruit pieces in an ambient beverage without it breaking down during the heating process
Ensuring even distribution of fruit and inclusions in the filling stage for finished product quality
Achieving body and structure in ambient drinking yoghurt
Enriching dairy with alternative protein and nutrients, and addressing the flavour impact
Reformulating with less ingredients for convenience and cost savings
Balancing sweetness with a consumer preference for health benefits and no added sugar
The Ingredient Solutions
Pectin: A protein protector, pectin stabilises beverages for the duration of its shelf life. Pectin can be added to milk prior to fermentation of the yoghurt to add body and mouthfeel. Because it's pasteurised along with the milk, no additional process steps are required. Pectin interacts with the milk proteins to build viscosity, reduce sedimentation, minimise serum separation and create a smooth and stable drinking yoghurt.
Gellan Gum: An innovative hydrocolloid, gellan gum suspends insoluble particles while contributing minimum viscosity. Without shear, the fluid gel solution has a high viscosity for excellent suspension of fibres. It provides a light and refreshing mouthfeel with a uniform pour.
Cellulose Gum: This versatile and cost-effective stabiliser allows beverages to be formulated with a variety of mouthfeels, from light to thick and indulgent. It is added after fermentation to protect proteins for the duration of the shelf life.
Works Cited
NPD Trends in Drinking Yogurt/Fermented Beverages: Subcategory Report H2 2018. (2019, February) Retrieved from Innova Market Insights
Report: Drinkable Yogurt Market – Segmented by Product Type, Distribution, etc., (2018, May). Retrieved from MordorIntelligence.com
New Chinese Dietary Guidelines – A Reference for Industry. (2016, June 7). Retrieved from FoodIndustry.asia
Plant-Based Proteins Are Gaining Dollar Share. (2017, September 22). Retrieved from Nielson.com
SHARE WITH FRIENDS:
TAGS: