What's In For 2022 And Why Cocoa Should Be On Your Radar
Tuesday, March 1st, 2022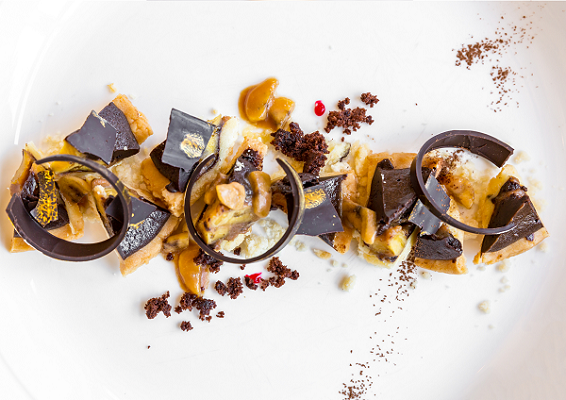 In the last two years, we have experienced a shared global crisis that has impacted our lives in both short and long term. These shared experiences have ultimately brought about enforced changes in lifestyles for an extended period, which in turn influenced attitudes and created new, evolved behaviours. Consumers are looking for options to improve their immune health while snacking sees continued interest by consumers. Preference, for natural, convenient, yet innovative food and beverages is also at an all-time high.
In 2022, some key macro trends would be shaping the F&B industry:
The health of the planet is now the number one global issue of concern. Consumers will favour brands who can point to the environmental benefits of their products.
Pursuit Of Health And Happiness 
Consumers are making a conscious effort to improve health and mental wellbeing through functional foods. Consumers will continue to prioritise investment in their health. 61 percent of global consumers also intend to increase spending on their health and wellbeing in the next 12 months. Mental wellbeing has also edged ahead of physical wellbeing, especially for the younger generation. Consumers are even more aware of the impact of certain actions on their wellbeing and the power of healthy eating to deliver wellbeing benefits. Manufacturers should strive to strengthen the connection between food and positive nutrition to connect better with consumers. 
Consumers are expecting to work from home at least three days a week which will impact their behaviour in consuming food and beverages. Snacking is enjoyed more at home while consumers continue trying to maintain healthier diets. Such snacks include cocoa nibs which are naturally plant-based & gluten-free.
Ingredients That Go Further
Immunity and health are high up on the consumer agenda, meaning functional ingredients that provide additional health benefits such as protein, fibre, pre-biotics and pro-biotics will see growing interest. Far from just being 'free from', confectionery and snack products will be evolving to provide consumers with more health benefits, from plant-based snack bars that also feature immunity-boosting herbs and spices, to gluten and dairy free treats that add in fibre and probiotics.
Plant-Based: The Canvas For Innovation
Nutrition and sustainability play a bigger role as manufacturers refine the next generation of plant-based foods. Plant-based alternatives perceived as being healthier remain the top reason for consuming such food. However, being better for the planet has risen to second in rank by global consumers for reasons to consider plant-based alternatives. Many brands have started to actively communicate their commitment to promote a sustainable ecosystem that treats the planet, animals, and humans right on their labels. Consumers are also looking for quality alternatives to meat, dairy and more, which signifies the need for more plant-based food optimisation. F&B launches with a plant-based and premium & indulgent claim has also increased by 59 percent in 2021 compared to 2020.
Creating Indulgent Plant-Based Alternatives With Cocoa
With consumption habits changing, plant-based chocolates and plant-based bakes have found a market for continued expansion. Plant-based chocolate is both a novelty and an aged-old recipe since majority of dark chocolates have always been plant-based as they don't contain milk. The real plant-based transformation would be in the 'milk' chocolate segment, with new and exciting dairy alternatives that allow consumers to indulge while reducing their impact on the environment. Plant-based milks such as those made from coconut, almond and oat have become increasingly sought-after alternatives. 
Spotlight On Asia
Asia has been identified as the second most active region for cocoa ingredients globally​, with confectionery as the category favorite. APAC now ranks second for chocolate confectionery new product developments, accounting for 16 percent of all global chocolate confectionery launches between April 2020 and March 2021. 
Taste remains the top priority for APAC consumers when it comes to purchasing chocolate and confectionery. And similarly, emotional, and social factors like origin, health and ethics are increasingly influencing consumer decisions. That makes single origin cocoa powders and cocoa liquors a particularly popular choice for confectionery in the region. 
To premiumise your offerings and be more connected with the consumers, opt for single origin cocoa liquor, the key ingredient for chocolate. Single origin cocoa liquors offer greater transparency and opens up new and unique flavour possibilities. The single origin presence also informs consumers where their cocoa is sourced, right down to the farm that produced it. Consider deZaan single origin cocoa liquor from Papua New Guinea which delivers a classic full-bodied cocoa flavour that gets the taste buds humming. 
Flavour Adventures With Plant-Based Chocolates
As the world becomes increasingly connected and influenced by global cultures, consumers are delving into more adventurous territories with flavour combinations and taste experiences. Spices like chili and cardamom, and botanicals like mint and coriander with stronger and more distinct flavour profiles, are being introduced into recipes as chocolatiers and manufacturers experiment with different flavour blends. Such ingredients have immune boosting health benefits which are likely to resonate better with the consumers. 
Functional Yet Flavourful Bakes
Snacking is no longer simply a guilty pleasure. More consumers are looking to biscuit and bakery snacks to support their wellbeing and active lifestyles, which is why launches of plant-based products with health claims including high protein, high fibre and no added sugar have grown significantly in recent years. Cocoa can be a secret weapon in the battle to create products that not only live up to consumers' exacting health standards, but also taste great.
Darker red cocoa powders, like deZaan D701A, can help to create an indulgent feel by providing a distinct cocoa flavour in extreme dark brown colour muffins and other cakes. For an even more visually striking product, deZaan 500DP11 produces a black cookie with an intense cocoa flavour. Mix indulgent cocoa with functional ingredients like ginger or turmeric, both used in herbal medicine for their claimed antioxidant and anti-inflammatory qualities. Botanicals like angelica root and garlic are also growing in popularity because of their claimed positive impact on energy levels, immunity, memory, and focus. Many bakers are also turning to health enhancing ancient grains like sorghum and quinoa instead of flour in their cocoa creations. 
Businesses should start looking for ways to capitalise on the healthy-eating trend by combining cocoa with these unusual grains, spices, and botanicals for the ultimate combination of flavour and function.
Amplified Experiences With Pursuit Of Health And Happiness
Many consumers have spent much of 2021 stuck at home in lockdowns and are looking for adventure in their food and beverage experiences. Starting 2022, this hunger for excitement is expected to be channeled through exotic flavour choices. This will make spices a big player when it comes to flavour. Experiment with blends from spiced brownies, hot cocoa with chai, to snack bars combining cocoa and spice flavours for an elevated taste experience. When such spices are combined with cocoa, these stronger notes can help create the intense flavours consumers crave, without the need for lots of sugar. Choose a medium alkalised powder like deZaan 350DP11 to achieve a strong, pleasant cocoa and chocolatey profile with hints of nuttiness to pair well with the spices.
MORE FOR YOU:
ADM Unveils The Next Big Consumer Trends
Asia's Beverage Industry Approaching A Tipping Point For Sugar Reduction Initiatives
Rise Of Alternative Beverages
Growing Popularity Of 'Food As Medicine' Concept Amongst Global Populations
Supporting Growing Consumer Health Needs With Fortified Food And Beverages
Coffee Evolution: Adding A Healthy Halo With Protein
Red Microalgae Makes Veggie Burgers 'Bleed'
Colouring Food With Food
To not miss our exclusive articles, follow us on our social media platforms LINKEDIN, FACEBOOK, TWITTER
WANT MORE INSIDER NEWS? SUBSCRIBE TO OUR DIGITAL MAGAZINE NOW!
SHARE WITH FRIENDS:
TAGS: