Trends & Drivers Of Food Safety Testing
Wednesday, January 1st, 2020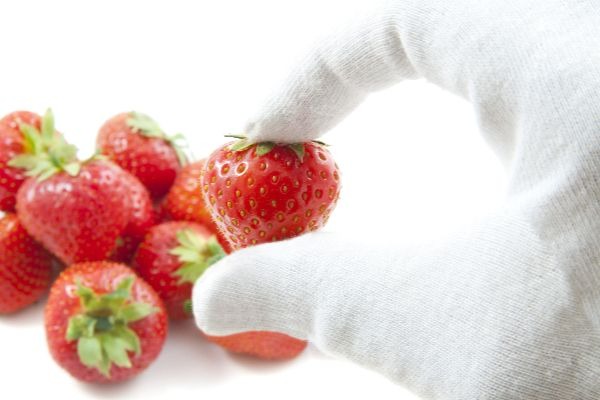 With growing food safety concerns, foodborne illnesses, stringency of food safety norms, and innovation in testing technologies, the food safety segment is projected to experience a significant boom in upcoming years. By MarketsandMarkets.
Food safety testing is a technical method of producing, handling, and storing food to prevent foodborne diseases. It is performed to supervise the quality of food products and avert unwanted incidents of foodborne illnesses, toxicity, or poisoning. Food safety regulations have been implemented strictly due to increasing cases of food contamination and food poisoning. Testing of food is necessary and important to verify that food safety controls are actively involved, and in some circumstances, can even serve as preventive measures. The increase in global food production impacts the growth of the food safety testing market, with an increasing number of food safety controls in each step—from raw material procurement till the product reaches consumers, who look out for accredited certification when they purchase food products to ensure the safety of food.
Factors Driving The Need For Food Safety Testing
Below are some of the key factors that are projected to have a positive impact on the market:
Global Increase In Outbreaks Of Foodborne Illnesses
Incidences of foodborne illnesses occur primarily due to the consumption of food contaminated with mycotoxins, pathogens, or the growth of yeasts and molds. The presence of pathogens such as Salmonella, Campylobacter, E. coli, and Listeria could compromise the microbiological safety of food, thereby resulting in foodborne illnesses. According to the Centers for Disease Control (CDC), in 2018, nearly 48 million people in the US were affected by foodborne illnesses, with 128,000 being hospitalized, and 3,000 dying.
Globalisation Of Food Trade
Globalisation has had a major impact on food supply worldwide and has increased the global import & export of food products and agricultural commodities. Every country has its own food safety standards, which have to be followed by the exporting country. To comply with these standards and ensure retention of their goods, food companies and exporters have to undertake food safety testing.
Availability Of Advanced Technology Capable Of Rapid Testing
Rapid testing methods such as PCR (polymerase chain reaction) and immunoassay-based techniques are used to ensure timely analysis of a larger sample size, thereby reducing the time for food safety testing. These, along with advanced technologies such as HPLC, LC-MS/MS, GC, and chromatography & spectrometry-based technologies, ensure the detection of food contaminants of both biological as well as chemical origin.
Stringent Safety Regulations For Food
In order to curb an increase in the instances food safety standards not being met, regulatory authorities of countries are focusing on framing and implementing strict safety and quality regulations for food products. This has fueled the growth of the testing, inspection, and certification markets, with regulatory bodies such as the United States Department of Agriculture (USDA) and European Food Safety Authority (EFSA) introducing guidelines for testing, inspection, and sampling services. Similar guidelines are adopted by other countries, worldwide, with slight variations and exceptions in laws.
Technology Trends
The focus on reducing lead time, sample utilisation, cost of testing, drawbacks associated with several technologies has resulted in technological innovation and development of new technologies. Greater adoption of these technologies is an opportunity for medium- and small-scale laboratories to expand their service offerings and compete with large market players in the industry, as these technologies offer higher sensitivity, accuracy in results, reliability, multi-contaminant, and non-targeted screening with low turnaround time, among other benefits. Below are some upcoming technologies being used for food safety testing:
Polymerase chain reaction (PCR) is used to synthesise multiple copies of genetic material (DNA or RNA) of microorganisms. Traditionally, PCR methods utilise DNA to obtain results that earlier required a minimum of two to three days. Real-time PCR methods provide results within 5 to 12 hours, after enrichment, as compared to the average two- to three-day incubation period required in traditional methods for pathogens. In PCR technology, real-time PCR methods are more reliable than traditional PCR methods since they are more sensitive.
Inductively coupled plasma–mass spectroscopy (ICP-MS) is an analytical technique that determines the heavy metal & chemical residue content of meat & seafood samples. An ICP-MS combines a high-temperature ICP (inductively coupled plasma) source with a mass spectrometer. The ICP source converts the atoms of the elements in the sample to ions. These ions are then separated and detected by the mass spectrometer. The elements can be analysed with detection limits at or below the part per trillion (ppt). ICP-MS instruments have become popular in analytical laboratories, owing to their versatility. In a few minutes, ICP-MS can produce high-quality data for elements with a wide range of atomic masses.
Near-infrared spectroscopy (NIRS) is an accurate and rapid testing technology that is appropriate for the quantitative determination of the major constituents in most types of food products. This analysis method uses the wavelength region from approximately 750 nm to 2,500 nm of the electromagnetic spectrum and can be configured for both transmission and to diffuse reflection measurements.
Nuclear magnetic resonance (NMR) has been developed as a major analytical methodology. NMR spectroscopy is a technique using the magnetic properties of certain chemical nuclei (any nucleus possessing magnetic spin) for detection of chemical contaminants. The technique can be used to examine processes and textures without the use of any marker compounds or any physical incursion beyond a magnetic field.
Thus, with growing food safety concerns, foodborne illnesses, stringency of food safety norms, and innovation in testing technologies, the food safety segment is projected to experience a significant boom in upcoming years.
Check out these articles:
Natural, Clean-Label Solutions For Beverages
Improving Food Safety Thorough Digitalisation
The Advantages Of Cold Aseptic Filling
SHARE WITH FRIENDS:
TAGS: