Traceable, Nutritious And Delicious: How ofi Is Bringing A New Perspective To Food Ingredients
Wednesday, January 26th, 2022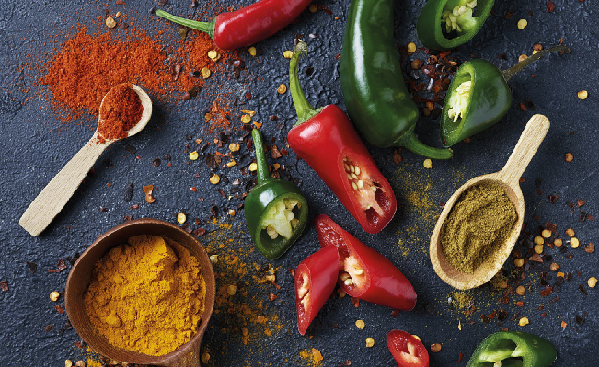 Today's consumers are looking for an all-around experience. Taste alone is no longer enough; people also want natural, healthy, and sustainably sourced products that fit with their lifestyles.
That leaves product developers and manufacturers with a challenge: how do you drive both functionality and flavor in the kitchen, and a strong sustainability story through positive impact in the countries where you source your ingredients?
With a purpose to be the change for good food and a healthy planet, it's a challenge that olam food ingredients (ofi) is set up to solve, being experts in added-value ingredients right back to the source. Born out of the strong origination and supply chain heritage of Olam, ofi focuses on five raw material and ingredient platforms – cocoa, coffee, dairy, nuts and spices. It's now on a mission to harness those delicious and complementary ingredients to help customers develop winning consumer products.
From bakery, beverages, chocolate and confectionery, to dairy, desserts, savoury and snacking, ofi is here to make it real for customers looking to create products that respond to today's consumer needs – whether that's turmeric-seasoned golden milk made with dairy powder or nuts, or combining cocoa powder and nut pastes to create indulgent centre-filled cookies with a premium texture. With innovation centres across the world, ofi offers customers more ideation, product and application development support and more ingredient solutions that are natural, nutritious and delicious. With deep-rooted presence at origin, ofi's new perspective extends beyond the development of kitchens to influence how ingredients are produced.
Customers can get transparency across their supply chain with AtSource, the sustainability insights platform. It lets them track the social and environmental footprint of a bag of cocoa beans or cashews via multiple data points. So, they can offer products that deliver on both sensory and sustainability expectations. From plant to palate, ofi can make it real, helping customers respond to growing demand for food that is better in every sense – natural, healthy, sustainable, and traceable.
To learn more, visit ofi.com
MORE FOR YOU:
We Want "Toxin-Free" Milk!
Hoang Anh, The Leading Vietnamese Flavours & Food Ingredients Manufacturer, Unveils New Brand Identity
The Australian Pursuit Of Plant-Based Products
How Can F&B Manufacturers Take The Lead In Reducing Wastage?
Beyond The Vine: Breeding Better Grapes
Automation Shaping The Future Of Urban Farming
Effective Produce Handling In Industrial Freezing
Natural Flavour Market In the APAC Region Offers High-Growth Opportunities In Creative Applications
Nutraceuticals: Helpers For The Cardiovascular System
To not miss our exclusive articles, follow us on our social media platforms LINKEDIN, FACEBOOK, TWITTER
WANT MORE INSIDER NEWS? SUBSCRIBE TO OUR DIGITAL MAGAZINE NOW!
SHARE WITH FRIENDS:
TAGS: