The Trends of Living Well & Healthy Ageing
Friday, August 18th, 2023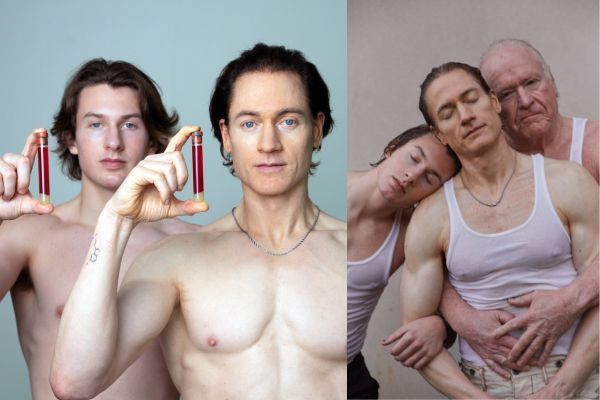 Are you into healthy ageing or reverse ageing?
The concept of eating and living well has always been around. Unsurprisingly, wellness and healthy ageing are important themes in the food industry. Today's consumers place a more holistic emphasis on health. And this includes fitness, nutrition, mental health, and appearance.
Recently, tech mogul Bryan Johnson made headlines for spending $2 million a year to slow down ageing. He calls it Project Blueprint, which will be readily available to everyone. And the best part is, it will be free of charge.
"This time, our time, right now — the early 21st century — will be defined by the radical evolution of intelligence: human, AI and biology. Our opportunity is to be this exciting future. … On the surface, Blueprint may seem something about health, wellness and ageing. It's really a system to make tomorrow better for you, me, the planet and our shared future with AI."

– Bryan Johnson
Eating and Living Well
The measures he adopts could be extreme to some. For example, Bryan swapped blood with his 17-year-old son and 70-year-old father as part of a study to reverse ageing.
The 45-year-old billionaire wakes up to a daily morning drink that he calls the Green Giant. The Green Giant includes ingredients such as amino complex, cocoa flavanols and collagen peptides. The rest of his meals are completely vegan, and he eats his last meal at 11 a.m. Additionally, Bryan takes 104 pills a day to supplement his diet. He places emphasis on sleeping well and adheres to a strict fitness regime too.
Bryan adheres to a strict vegan diet, except for collagen peptides in the Green Giant. His meals include ingredients like black lentils, mushrooms, and orange fennel salad. (@bryan_johnson) https://twitter.com/bryan_johnson.
Bryan's dedication to slow down or reverse ageing puts a few important themes in the spotlight. Indeed, there are parallels with the food industry themes. For example, research firm Euromonitor International uses a 3-pillar framework to identify wellness opportunities in the Asia Pacific region:
Nutritional Habits
As Asians have a culture of traditional healing, manufacturers can look into traditional ingredients such as ancient herbs and botanicals. Besides, the younger generation is re-discovering the benefits of traditional ingredients. In response, manufacturers have been investing in product innovation. This includes re-packaging products in novel formats. These products have cultural and historical roots that also deliver various nutritional values.
Physical Wellness
According to Euromonitor International's Beauty Survey in 2021, almost 50% of respondents equated beauty with looking healthy. This is higher than other factors such as hygiene or being comfortable in one's skin.
Apart from having a healthy appearance, consumers equate good health with the ability to perform physical activities and exercises. This gives rise to opportunities for nutritional fitness or sports nutrition. And consumers believe this can help in supporting a balanced diet.
Internal Balance
This aspect is closely tied to lifestyle habits, which include sleep and mental wellness. Some of the areas that manufacturers can look into include:
Functional Ingredients: B2B food companies can develop and supply functional ingredients that promote relaxation and sleep. For example, herbs like chamomile, valerian root and lavender have been associated with improved sleep quality. These ingredients can be incorporated into various products such as teas and snacks.
Meal Kits: These can be designed with ingredients that support sleep. Well-balanced dinners with sleep-promoting nutrients, such as lean proteins, whole grains, and vegetables can be included.
Partnerships with Health Professionals: Collaborating with health professionals such as nutritionists or sleep specialists can help with product development. This is because health products backed by scientific knowledge and expertise are more well received.
Online Platforms and Apps: B2B companies can team up with technology platforms that focus on sleep tracking and management. They could create personalised food recommendations based on users' sleep patterns and needs.
In a Nutshell
The concept of healthy ageing has influenced the food industry in various ways. B2B manufacturers should pay attention to consumers' evolving interests. This will impact product development, marketing strategies, and the use of ingredients. While the demand for products that promote healthy ageing is strong, regulatory agencies monitor health claims made by food companies. Any claims related to healthy or anti-ageing benefits must be supported by scientific evidence. Additionally, they must adhere to regulations imposed by the relevant authorities to ensure consumer safety and trust.
Useful links:
Opportunities and Quest for Healthy Ageing in Asia Pacific
MORE FOR YOU:
Mengniu Yoghurt Pouch Designed for Recyclability in China
Supporting Women's Health Needs with the Right Ingredients
Edible Packaging — Cups You Can Eat
e-Commerce Packaging: More Than Just a Box
Breaking Down the Benefits of Inclusive Packaging
Sustainability in the International Supply Chain
Plant-based Beverages and Frozen Desserts
Sustainability at the Core
Packaging Trends
Sugar Alternatives
The Demand for Immune Boosting Foods
Plant-Based Formulations Using Citrus Fibre
SHARE WITH FRIENDS:
TAGS: