The Role Of Protein And Fibre To Build Health And Immunity As You Age
Thursday, October 7th, 2021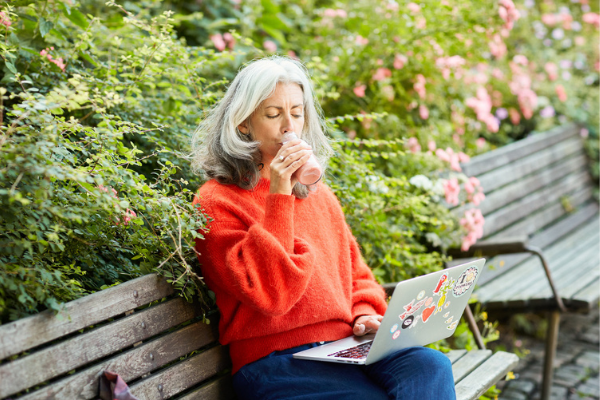 The opportunities to build transformational lifestyle changes through developing healthy ageing consciousness earlier in life is at the forefront of many consumers' purchasing decisions. By Michelle Lee, Regional Marketing Leader, Greater Asia, IFF.
The demographic challenge of an ageing population in Asia has gained increasing attention for some time, with increasing life expectancy and declining fertility rates. Asia Pacific now has 60 percent of the global population and is also the fastest ageing region in the world*.
With more people living longer, they are prone to several health issues that tend to occur only later in life. As such, maintaining functional ability and staying healthy longer becomes a priority for ageing consumers. 
Today, Healthy Ageing Means Taking Control
With an increased understanding of health and well-being, along with rising standards of living, there is growing awareness that a bright future in old age is possible. Today's seniors are focussing more on their quality of life, striving to remain active as they age, and taking a more proactive approach to managing their health. 
A recent survey done in three Asian countries—China, Japan, and South Korea—with Ipsos outlined that immune health is a top concern in all markets. In addition, these consumers also understand that healthy eating habits and nutrition are key building blocks to ageing well. 
With growing awareness on the positive benefits that high-quality protein and fibre* have on immune health, more consumers are looking to various sources of plant protein to boost their immunity as they get educated on the various options available on the market and its health, societal and sustainability-related benefits. As a result, the functional food market in Asia Pacific is projected to increase from US$51 billion in 2019 to US$71 billion in 2025*, and growing consumer-led demand has created significant opportunities for organisations to tap into. 
How should industries take advantage of this opportunity?
A Proactive Approach To Immunity
In the wake of the COVID-19 pandemic, there is greater awareness on the importance of immunity among consumers especially the elderly, with 50 percent of consumers citing that they have started exercising to stay healthy, pointing to a more holistic approach to healthy ageing. 
Consumers in Asia have always had a deep understanding on the relationship between food and immunity—a knowledge that is more relevant than ever now. The food industry is responding to this trend with nutrition and immune solutions featuring key macronutrients and ingredients that are packed with protein, probiotics, and dietary fibre. 
Even before the pandemic, protein or 'high protein' ingredients in food and drink products were already gaining traction, increasing 156 percent from 2017 to 2019. Similarly, food and beverage products that promote probiotic ingredients with related health benefits such as enhanced immunity increased from 4 percent in 2017 to 18 percent in 2020*.
With the increased focus on immunity, we are also seeing a growing trend for personalised and user-specific products. Multiple ingredients are now often combined to enable manufacturers to reach specific segments of the population, with formulations to meet different genders, age group needs, and health concerns—ranging from immunity to gut health and even, energy boosting formulations.
Managing Health In A Holistic & Proactive Way
It is an established fact that moderate exercise reduces the risk of infections by 40-50 percent*. For seniors to age healthily, a holistic approach that combines physical exercise with nutrition is recommended.
An ongoing challenge is the impact of muscle loss in seniors which limits their mobility. However, nutrition with the right mix of protein, vitamins, carbohydrates, and minerals can provide support by helping to build muscle mass and providing fuel to assist recovery from illnesses or support immune function when faced with chronic diseases. 
Companies should approach health from a holistic view when adding value and differentiating themselves from competitors. With the growing demand for healthy ageing food and beverage solutions targeted at seniors, there is an immediate opportunity to tap on this market that has the potential to reach approximately US$31 billion by 2026.
Insights show that only 3.5 percent of food and beverage solutions introduced to the market are targeted at seniors, indicating a huge untapped market. 
A similar study on Health and Immunity pointed out that 80 percent of Asian consumers have become more diet conscious since the pandemic, signalling that nutrition plays an increasingly important role in managing overall health and immunity. This proactive approach to health places greater emphasis on how a good, nutritious diet with plenty of high-quality protein and fibre can positively affect health and immunity. 
The opportunities to build transformational lifestyle changes through developing healthy ageing consciousness earlier in life is at the forefront of many consumers' purchasing decisions. With such growing awareness, many consumers are also adopting flexitarian lifestyles, which incorporate healthy high-protein and fibre plant-based options into their everyday diets. 
Science and creativity have been at the heart of our organisation, and we have an unrivalled and extensive portfolio that cater to our ageing consumers who desire to live healthily and want to incorporate food and drinks to their daily lives according to their individual tastes and eating habits. 
One example is Litesse® polydextrose which has a low glycaemic response and is high in fibre—perfect for optimising digestive health*. Similarly, solutions such as SUPRO® high quality protein can be incorporated into both food and beverages, providing an easy alternative for meals, non-dairy beverages with no compromise on the taste, texture, and eating experience.  
Good health is a habit; one that should be started early to adopt a preventative approach. Therefore, it is important to provide solutions that cater to different needs—including those for our seniors to help them lead a healthy and fulfilling life.
You might be interested:
Botanicals Show Natural Immune Support Potential
The Healthy-Ageing Powers Of Prebiotic Fibre
Delivering Healthier Products For APAC's Ageing Population
Naturex: Organic Turmeric Extract
To not miss our exclusive articles, follow us on our social media platforms  @APFI
WANT MORE INSIDER NEWS? SUBSCRIBE TO OUR DIGITAL MAGAZINE NOW!
SHARE WITH FRIENDS:
TAGS: