The Rise Of Plant-Based Beverages
Wednesday, September 20th, 2017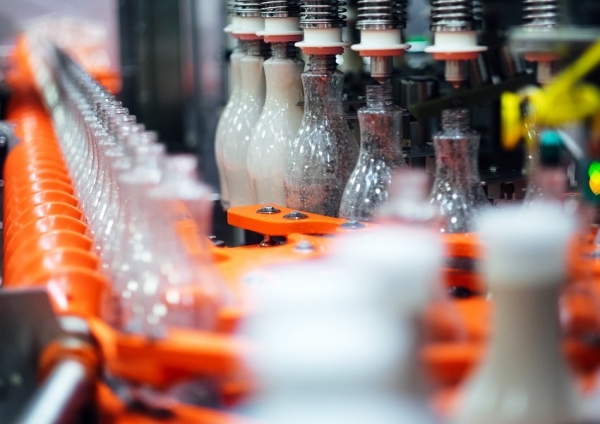 Premium processes and packaging, unique flavours and ingredients and a new generation of 'mindful' consumers have 'plant-powered' the dairy case, making both retailers and consumers sit up and take notice. As traditional dairy milk sales decline, the appeal of plant-based beverages is making an impact. By Greg Steltenpohl, co-founder and CEO, Califia Farms
According to Mintel, sales of traditional dairy milk in the US continue to decline. An estimated seven percent loss was recorded in 2015, dropping to US$17.8 billion in sales, while non-dairy milk posted an 8.8 percent gain, reaching US$1.9 billion in sales. Almond milk comprises approximately 62 percent of that non-dairy milk market share.
There are many factors at work here, but most point to the fact that dairy milk producers have not kept up with today's more discerning consumer, still taking for granted that their products are necessities that shoppers cannot live without. While they have sat still and continued to push the same basic formulations in the same, boring packaging, everything has changed around them.
A new wave of millennials and millennial-minded consumers invaded the dairy and grab-and-go sections of grocery stores. No longer content with the status quo, they demand simpler, cleaner foods—without extra sugars or unnecessary ingredients and hence deemed 'cleaner labels'—that still taste great and are nutritionally beneficial and functional.
Concurrently, these extremely food-aware consumers have become much more in tune with the growing 'ecoconsciousness' that is part of a burgeoning food movement that encourages a lower carbon footprint, more sustainable living, and humanely sourced food and drink system.
This movement is impacting every aspect of the food ecosystem and, nearly every day, an old-school, traditional manufacturer, retailer or restaurant announces a switch to more natural foods with fewer artificial ingredients.
Taste Matters
But consumers won't keep coming back to plant-based products if they don't deliver on taste, texture and visual appeal as well—desirability and deliciousness, in short.
In fact, a survey conducted earlier this year on why consumers increasingly opt for plant-based beverages confirmed that taste is always at the top of the list in consumer preference: 67 percent of respondents buy it because they like the taste.
The survey also reinforced the reason behind today's consumers' inclination towards and choice of plant-based milks—they consider them a healthier choice and 65 percent believe that they are 'healthier than dairy milk'. Also, concerns about humane production plays a key role in their purchasing decisions.
The appetite for plant-based milks, namely almond milk, spans many demographics but it's worth noting that it does tend to be most popular with millennials (those who reached young adulthood around the year 2000) because it came into its own as a flavourful, healthful drink during their time as primary shoppers in what has now become a very healthand wellness-aware environment.
In addition, likely because of almond milk's great taste and healthful properties, it also tends to be the non-dairy milk of choice among ethnicities with a high propensity for lactose-intolerance (including Asians, Hispanics and African Americans), according to Mintel.
Also, interestingly, it was found that omnivores are also big consumers of plant-based beverages; in the above mentioned survey, the majority of respondents (63 percent) identified themselves as omnivores. Further, the study also shows that plant-based products are not just for those with dietary restraints or vegetarians, they appeal to huge swaths of consumers looking for a 'better-for-you', great tasting alternative.
Plant-based milks simply make people feel better both during and after consumption because they are free from undesirable ingredients—such as GMOs, gluten and added sugars and fats—while being sustainable, high in calcium, low in calories as well as incredibly functional and flavourful. These are attributes that appeal to today's shoppers across all walks of life.
Premium Products
A huge driver of this adoption growth is a new wave of premium processing and packaging that has completely changed the category. An emphasis on a premium quality drink and premium packaging has caught the eye of retailers and captured consumer attention, elevating the dairy shelf. The new bottles that line the refrigerator aisle signal to consumers that they are about to have a truly unique experience, one that is not commoditised.
These authentic, premium beverages—manufactured in traditional, artisanal ways—offer a delicious taste and rich mouthfeel that is attracting a more diverse demographic, including men, who usually value taste above 'good-for-you- ness.'
In addition to a craving for plant-based beverages in multiple formats—from a morning cup of coffee, to grab-and- go protein and nutrient-powered beverages to a basic alternative to a glass of dairy milk—the average consumer's palate has undergone a significant evolution. A quick scroll through food blogs and cooking channels shows a distinct appreciation for a wide variety of flavours and an adventurous curiosity for all things 'new', coupled with a rising ethnic-driven flavour influence.
Flavour Is The Differentiator
This puts pressure on manufacturers to make everything taste delicious and distinct—regardless of its plant-based credentials. Simply being vegan is no longer an acceptable excuse to today's consumer for a lapse in flavour or mouthfeel.
Consumers also expect that the ingredients going into these products are natural, whole food ingredients versus 'flavours.' If a product says 'ginger' on the front of the label, then real ginger had better be providing the majority of that flavour.
In order for plant-based beverage companies to gain a loyal following, a dedication to naturally sourced ingredients that don't mimic or mask flavours, but, instead, enhance them, is critical. And these products must replicate homemade tastes while still achieving a safe, sustainable shelf life.
This means that less is more. Keeping ingredients as simple as possible—and chemical compounds at a minimum or, better still, non-existent—will ultimately make for happy customers who come back for more.
A Bright Future
As the population becomes increasingly aware that a plant-based diet is the only real sustainable option for the future of our planet, plant-based food and beverages have a natural opportunity to succeed. Couple that with the emphasis millennials and an aging boomer population place on health and wellness and it is no secret why plant-based food and beverages companies are gaining such significant traction.
Odds are that a look inside today's 'dairy case' reveals a plethora of plant-based alternatives to dairy milks, a potent indicator of the mainstreaming of the plant-based movement. The dairy case of tomorrow will look increasingly plant-based and plant-centric and much more like a 'non-dairy case.' This doesn't just apply to beverages, but also plant-based cheeses, butters, yogurts and so on.
The only hurdle to continued category growth is lack of access and awareness. Distribution outlets are key to mass adoption, and consumer demand for a greater selection of plant-based options is fuelling increased distribution not only in traditionally 'natural' retailers, but also in more 'conventional' retailers.
Consumers, especially millennials, have helped lead this charge through social media, where taste, health concerns and environmental consciousness converge into energetic dialogue and evangelism for the plant-based movement. This has opened up massive entryways for consumer adoption of plant-based products. Social media is today's 'voice of the people' and this voice is telling retailers and manufacturers that they can no longer afford to ignore the plant-based movement.
SHARE WITH FRIENDS:
TAGS: