The Rise Of Functional Ingredients
Thursday, October 1st, 2020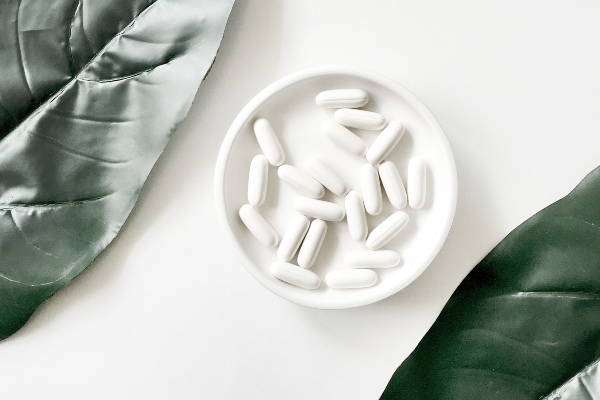 The use of dietary supplements has grown over the years because of increased media attention for health issues. By Shikhar Aggarwal, Senior Director—Chemicals, Materials and Nutrition, APAC, Frost & Sullivan.
Functional foods are typically classified as traditional foods that have been enriched with an ingredient (bioactive in many cases) that is able to provide additional benefits to human health. These days, a functional ingredient does not have a strict definition, however, they are broadly considered as ingredients that have the potential to influence health over and above their basic nutritional value. These ingredients can be obtained from a variety of sources such as primary produce, marine sources, microorganisms as well as inorganic raw materials. Many of these functional ingredients can also be used for the preparation of nutraceuticals which include food & beverage products as well as dietary supplements.
Nutritional and functional food ingredients can typically be classified from a source, type or health perspective. For example, from a health perspective, they can be divided into eye health, digestive health, heart health, and women's health ingredients and so on.
Eye health ingredients cover astaxanthin, lutein, zeaxanthin, beta carotene etc.

Digestive health ingredients cover probiotics, prebiotics, enzymes etc.

Heart health ingredients cover soy proteins, beta glucan, omega 3 etc.

Women's health ingredients include iron, calcium, vitamin D, soy isoflavones, cranberry extracts and so on
The use of dietary supplements such as vitamins, probiotics, prebiotics, minerals, carotene, calcium, polyunsaturated fatty acids, docosahexaenoic acid (DHA), dietary fibre, and antioxidants has grown over the years because of increased media attention for issues such as obesity and coronary heart disease (CHD). This media attention had increased consumer awareness for health and wellness trends. 
There are many trends, drivers and challenges in the industry that have been observed through the various studies conducted by our Wellness Ingredients team. 
Increasing Health Awareness
Various studies conducted by Frost & Sullivan have highlighted the benefits of using different nutritional and functional ingredients in food and beverages, resulting in an increased awareness of these ingredients among end users. 
Nutritional ingredients are generally perceived as safe, and this assumption of safety has been used for branding purposes. Because end users are aware of nutritional benefits and consider food safety important, food and beverage producers are positioning their products to reflect the health advantages that their ingredients engender. Increasing competition among nutritional and functional food ingredients participants has led to proactive marketing, which caters to the demand of both end users and food and beverage producers for ingredients with additional health benefits. 
Our studies have also revealed that consumers purchase products with nutritional and functional ingredients for their preventative, rather than curative, claims. Indeed, the fortification of products through nutritional and functional ingredients is necessary to prevent some human disorders and conditions. Technological advances have helped to identify which ingredients would enhance fortification, creating further opportunities for stressing the health benefits of nutritional and functional foods. 
Increasing Ageing Population
According to United Nations' population estimates, 62 percent of the APAC region's population will be 60 years and older by 2050. Japan, the third-largest economy, will have nearly 30 percent and 43 percent of population over 60 and above by 2025 and 2040, respectively. Life expectancy is projected to increase to 76 years, which means there will be a larger elderly population in APAC. Globally, fertility is decreasing from 5 children per woman in 1950 to 2.5 today and is estimated to reach 2.2 by 2050. 
Rising Healthcare Costs
Healthcare costs have been rising in APAC because of increased spending on health, changing lifestyle patterns, growth of medical tourism, implementation of latest technologies in healthcare, and increased attractiveness of and investment in healthcare. 
With increasing wealth and disposable income for spending on healthcare, customers are demanding quality healthcare, low infrastructure costs, availability of skilled workforce, and more private hospitals. 
In Thailand, Singapore, and Hong Kong, medical costs are increasing 8 percent to 9 percent every year. Companies' spending on the insurance or healthcare costs of employees is increasing steadily year over year. As a result, the focus on preventive healthcare will have a direct impact on increased consumption of functional ingredients and functional food & beverage products.
Increasing Evidence Of Benefits Of Nutritional & Functional Ingredients From Scientific Research
Academic institutions and companies have been investing heavily in R&D to learn the nutritional profile of ingredients as well as their functional properties. Lots of research and scientific articles have been published over the last two decades highlighting the health benefits of ingredients. 
Understanding the efficacy of ingredients helps optimise costs. With increasing knowledge of nutritional and functional food ingredients, companies have been able to market ingredients by communicating their benefits to consumers. This increased understanding and awareness within the food and beverage industry is driving the use of ingredients in various foods
Increase In Ingredient Prices Affects Product Prices
According to the United Nations' population estimates and projections, the world's population will surpass 9 billion by 2050. As a result, the demand for food is likely to double because of rising incomes and expanding middle classes throughout the world. Competition for arable land, coupled with an increasing world population, will continue to exert pressure on existing resources. 
In the present economic scenario, food ingredient suppliers have had to cut costs in order to maintain their customer base. However, due to the current healthcare crisis, people are trying to understand the importance of healthy habits as well as the requirement to invest in quality food in order to boost their immune systems and have an overall healthy body to tackle new healthcare issues.
High R&D Costs & The Preventative Role Of Ingredients
R&D activities are significant for the development of breakthrough products, and companies are investing substantial resources to develop a pipeline for innovations. Companies facing competition from a glut of new products that are active in the market must come up with more innovative products to maintain market share. R&D will help these companies provide more value to consumers and to differentiate their products in a cluttered market space. 
However, developing a successful product involves investing resources and time, even though the results may not offer a competitive edge. In some cases, companies have launched innovative products, but competitors have responded quickly with similar or better products. When this occurs, returns on investment and profitability rates are reduced. Further, there has been a surge in the demand for resources, which has resulted in increased costs for research and development. 
Another potential challenge is the impact of not meeting prevalent end-user expectations. Many end users who consume products with functional ingredients believe that these ingredients will cure certain conditions or diseases. Functional ingredients claim reducing the risk of occurrence, but not in the reversal, of an existing condition or disease. Manufacturers of functional and nutritional ingredients as well as of the products that incorporate them must emphasise that many of these ingredients should be consumed to prevent rather than reverse conditions or diseases.
Stringent Regulatory Approval Processes
Before launch, all the new products should undergo an approval process from various national bodies—this is a rigorous process. In Japan, FOSHU (Food for Specified Health Uses) and, in South Korea, KFDA (Korean Food and Drug Administration) evaluate the safety and efficacy. Similarly, in Taiwan, all products need to obtain Health Food certification from the Department of Health. Each national body has its own lengthy process and requirements, which makes approval extremely tedious. 
Companies have to submit dossiers containing trial data and benefits offered by the ingredients to humans on consumption. National organisations will evaluate these claims and, based on thorough analysis, will give their opinion. This process is complex and cumbersome and requires intensive trials with minute to large detailed observations. Often the industry results may not be in sync with the national organisations in APAC and the approval process is quite stringent; this makes it even more challenging for firms to get timely approvals after investing substantial resources
Increased Flow Of Products And Fortification
The amount of nutritional and functional food ingredients added to food and beverages on a daily basis will increase with time, and there are opportunities for manufacturers to communicate the benefits associated with the various nutritional and functional food ingredients to customers. Various industry participants have been conducting scientific and clinical studies on different types of food ingredients. The results of these studies have shown that using nutritional and functional foods in compound food formulations provides opportunities for product positioning and differentiation. 
Coupled with the increase in awareness on overall healthcare and healthy lifestyles, manufacturers are focusing on increased introduction of products with fortification resulting in boosting the market. However, an increasing opportunity lies within the sphere of benefits and affordability. Lifestyle-related issues, such as diabetes and obesity, are driving the growth of the nutritional and functional food ingredient market. Consumers are looking for fortified products that help their lifestyle, such as by increasing mental alertness or endurance. Natural or clean label trend is sweeping across the minds of consumers as well but the success of these products is based on connecting the value of the product to the consumer benefits.
Functional ingredients as a whole are considered as natural ingredients that possess health-promoting, disease-preventing, and energy-boosting properties. Due to the positioning and advantaged offered by these ingredients as well as the observed trends, we have seen an increasing demand for these ingredients in functional food & beverages. The functional ingredients (not including end products) market had already reached a size of US$75 billion in 2019, and is expected to continue to increase at 5-6 percent per year for the next 5-10 years, giving a huge boost in the market demand.
Check these articles out:
Industry 4.0 Is All About Mass Personalisation & RFID Labels
Firmenich Strengthens Sustainable Ingredients Business With Acquisition Of DRT
Vitafoods Asia: Healthy Ageing—Asia's $205 Billion Nutraceuticals Market Opportunity
Glanbia Nutritionals Expands Flavours And Nutritional Solutions Capabilities With Acquisition Of Foodarom
Traces Of Coronavirus Detected On Food Packaging
Functional F&B Products: Focus On Brain, Eye & Skin Health For Thais
THP Chooses GEA's Safe & Flexible Filling Solutions
SHARE WITH FRIENDS:
TAGS: