The Performance And Prospects Of The Drink Market In Southeast Asia
Tuesday, March 27th, 2018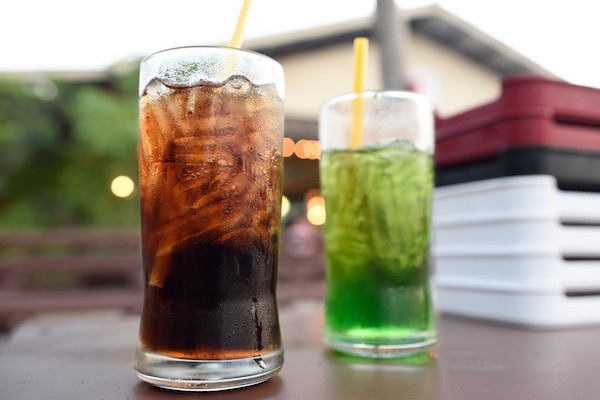 Sports drinks manufacturers are repositioning their products as hydration beverages to appeal to health-conscious consumers with their reduced sugar content. By Nathanael Lim, research analyst at Euromonitor International.
Soft Drink Market Slowdown In 2017
In 2017, soft drinks recorded low volume growth of 2 percent in the region. This was a result of the weaker consumer sentiment and growing health consciousness, particularly in Thailand, Malaysia, and Singapore. Furthermore, governments have been advocating the war against sugar consumption in soft drinks through public campaigns and the implementation of a sugar tax. By examining the performance of several soft drinks categories, namely, sports drinks, bottled water, RTD tea and carbonates, we can understand the various responses and product innovations launched by drinks manufacturers.
Sports Drinks Repositioned As Hydration Beverages Amidst Decline
On the other hand, sports drinks observed a decline of 5 percent in 2017, mainly dragged down by weak consumer sentiment coupled with consumer shift towards beverages with reduced sugar, as seen in countries like Malaysia and Indonesia. Nonetheless, the category's positioning as post-workout drinks continues to appeal to consumers, especially due to their growing interest in health and fitness activities such as yoga.
Sports drinks manufacturers are also repositioning their products as hydration beverages. For instance, Fraser & Neave launched a non-carbonated variant of 100 Plus Active in Singapore and Malaysia, containing lower sugar content and hydration benefits. Similarly, the launch of Life by Sponsor in Thailand seeks to appeal to health-conscious consumers with its reduced sugar content.
By shifting the association away from sugar and repositioning them as hydration beverages, sports drinks manufacturers are able to maintain their long-term growth, competing with other emerging hydration beverage categories such as coconut water. In addition, sports drinks consumption is set to rise especially with its increasing availability in foodservice channels.
Demand For Hydration Leads To Strong Growth In Bottled Water
Bottled water continued to observe resilient growth in Southeast Asia, with Vietnam recording the highest growth of 12 percent in 2017. As consumers become more health conscious, demand for hydration has become one of their top priorities. To ride on this momentum, manufacturers have focused their efforts on launching new products with hydration benefits. In the Philippines, new functional bottled water brands emphasising hydration have been gaining traction. An example is Gatorade G-Active, which comes in various flavours and does not contain sugar. By incorporating flavours and natural ingredients in bottled water, manufacturers seek to widen product variety and excite consumers seeking fizz.
As consumers become mindful of their consumption, the category is expected to grow continuously given that water remains a basic necessity. More manufacturers are set to introduce more variants featuring health benefits, appealing to the growing health consciousness of consumers.
Decline Of RTD Tea Has Led To New Launches Of Healthier Variants
Similar to sports drinks, RTD tea recorded a 1 percent volume decline across the region in 2017, due to a combination of factors such as strong maturity of the category, poor consumer sentiment and the consumption shift towards healthier beverages, especially those featuring natural and functional ingredients, such as flavoured bottled water.
In response, manufacturers have reformulated their product content to contain reduced or zero sugar. F&N Seasons Ice Lemon Tea with reduced sugar is an example of this from Singapore, which was launched in the second half of 2017. The company highlighted the reduced sugar levels on its packaging, providing consumers greater transparency and awareness of their health positioning. Moreover, other initiatives undertaken by manufacturers include infusing superfoods in their products. Fuzetea+ Peach tea is one example of this which was launched in Vietnam. Containing chia seeds that serve to provide health benefits like being rich in anti-oxidants, its strong health positioning, not only sparked consumer interest but also served as a point of differentiation from competitors. Furthermore, the price points of these products remain mid-priced relative to the category.
Carbonates Struggle Amidst Attempts To Rejuvenate Their Image
In 2017, carbonates observed volume decline in countries like Malaysia, Indonesia, Singapore and Thailand where consumers have become more educated about the impact of sugar consumption on their health. As consumers shun carbonates due its strong association with sugar, manufacturers seek to retain consumer loyalty by launching zero sugar or sugar-free alternatives, such as stevia.
For instance, the introduction of new carbonate variants such as Coca-Cola Zero Sugar and Coca-Cola Stevia in Malaysia served to address consumers' concern over sugar, while maintaining a similar taste. Furthermore, manufacturers have introduced fruit juice in carbonates such as C&C Sparkling Juice in the Philippines, generating consumer interest, especially among those looking for a fizzy drink with minimal sugar intake. Furthermore, manufacturers have placed emphasis on packaging by reducing their pack sizes to help ensure portion control of sugar consumption in beverages. For example, in Malaysia, the smaller 330ml PET bottle replaced the prominent 390 ml PET bottle for Coca-Cola, Fanta and Sprite. Similarly, in Singapore, Coca-Cola mini cans of 150 ml were launched as well.
Nonetheless, the efforts of carbonates manufacturers remain limited due to the category's strong association with sugar content and intense competition from beverages with strong health positioning. Over the next five years, carbonates in the region are expected to observe a lower volume growth as consumers continually shift towards healthier beverages, partially driven by government action to curb sugar consumption. For instance, the recent sugar tax implemented in the Philippines in 2018 is expected to raise the retail prices of carbonates, hurting both consumers and manufacturers. On the other hand, Vietnam is expected to observe the highest regional growth, with a volume CAGR of 7 percent over the forecast period, due to rising income as well as increasing product variety.
What's Next For New Product Innovation In Southeast Asia?
Moving ahead, manufacturers are expected to launch new products which serve to offer greater value and functionality to consumers, especially since consumers are more mindful of their consumption habits.
Firstly, healthy ingredients infused in beverages are expected to increase as manufacturers reformulate existing brand variants to create functional value for consumers. Natural sweeteners such as stevia are set to increase, replacing sugar in beverages as they serve to provide a similar sweet taste for consumers. At the same time, oat-based and dairy-based beverages are expected to gain prominence, as consumers perceive these beverages to be highly nutritious. Recently, we saw the emergence of such products—Nestum Cereal with Milk, for example, which was launched in September 2017 in Malaysia and Singapore. This ready-to-drink product contains multigrain consisting of brown rice, wheat and oat, which appeals to busy consumers seeking quick breakfast solutions while not compromising on benefits. Over time, other value-added ingredients with health benefits such as superfoods like chia seeds and vitamins that aid in beauty enhancement and anti-ageing are expected to gain momentum, catering to consumers' desire for healthy living.
Secondly, flavours are set to widen across various categories such as flavoured bottled water, exciting consumers that are seeking more choice and fizz. In particular, local flavours extracted from natural fruits such as the Mandarin Orange, are popular, as seen in the launch of Heaven and Earth Mandarin Orange Flavoured Black RTD tea in Malaysia. Such products are set to distinguish themselves from beverages with sweetened flavours, differentiating themselves as healthy beverages.
Thirdly, manufacturers are expected to place greater emphasis on their packaging, launching new packaging designs and sizes. Small pack sizes are set to increase due to consumer demand for on-the-go consumption and portion control for beverages with sugar. Furthermore, more products are expected to highlight the health benefits on their packaging label, attracting consumers' attention and strengthening their health positioning.
Potential Challenges Faced By Drinks Manufacturers
Over the next few years, drinks manufacturers are expected to face greater challenges—especially with active government campaigns and policies aimed at curbing sugar consumption in soft drinks. For instance, the Ministry of Health in Singapore signed an agreement in August 2017 with seven leading beverage companies to reduce the sugar level in their beverages to less than 12 g per 100 ml. Likewise in Thailand, the government implemented a sugar tax resulting in higher taxes levied on beverage products containing more than 6 g of sugar per 100 ml. Coupled with consumers' increasing knowledge of healthy living, manufacturers must continuously adapt to launch new products with an emphasis on health benefits and value for consumers.
At the same time, the cost of production for manufacturers is set to rise, especially with reformulation and the use of healthier ingredients. Although health-consciousness plays an important role, affordability is expected to remain a key concern, especially for low income consumers in developing countries like the Philippines and Indonesia. As such, it is important for drinks manufacturers to keep a balance between affordability and enhancement when launching new products.
Nonetheless, despite tougher regulations, opportunities for drinks manufacturers in the region seem to be plentiful, especially in the area of healthy living. Countries such as the Philippines are set to focus more on beverages with hydration elements and health benefits, in order to minimise possible volume losses incurred by the sugar tax. On the other hand, the emerging market of Vietnam is expected to continue registering high growth due to the relatively low maturity of the industry, rising income as well as the rapid expansion
SHARE WITH FRIENDS:
TAGS: