The Paris Agreement & What It Means for the Food Industry
Monday, June 19th, 2023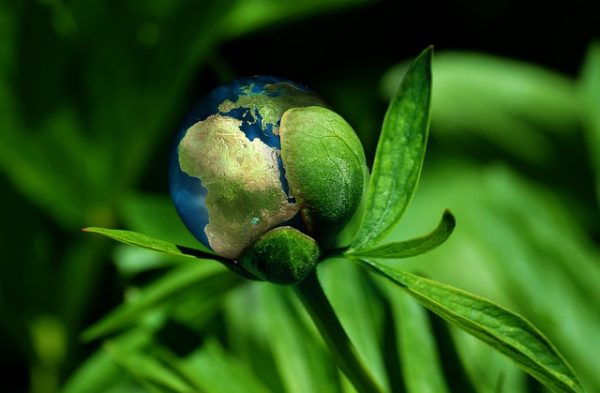 What Is the Paris Agreement?
The Paris Agreement is a legally binding international treaty on climate change. It was adopted by 196 Parties (nations that signed the Agreement) at the 21st Conference of the Parties (COP21) in Paris on 12 December 2021. By the time it entered into force on 4 November 2016, the Paris Agreement was already signed by at least 175 nations. This is a significant milestone as it is the first time a binding agreement will bring global nations together to combat climate change.
The main goal of the Paris Agreement is to "hold the increase in global average temperature to well below 2°C above pre-industrial levels". Parties should also pursue efforts "to limit the temperature increase to 1.5°C above pre-industrial levels."
What Should Be Achieved by 2023?
Nations have to submit Nationally Determined Contributions (NDCs), where each successive NDC aims to achieve more than the previous one.
An NDC contains a nation's action plan for reducing greenhouse gas emissions to reach the goals set out in the Paris Agreement. It will also contain proposals on how to adapt to the impact of climate change.
In recent years, world leaders have stressed the need to limit global warming to 1.5°C by the end of this century. According to the UN's Intergovernmental Panel on Climate Change, their report indicates that crossing the 1.5°C  mark means a greater risk of severe climate change impacts, such as frequent droughts and heatwaves. To limit global warming to 1.5°C, greenhouse gas emissions must peak before 2025 and decline by 43% by 2030. Therefore, all Parties are requested to revisit and strengthen the 2030 targets in their NDCs to align with the Paris Agreement temperature goal by the end of 2023. This will take place at COP28 UAE, which will be held at Expo City Dubai from 30 November to 12 December 2023.
Climate Change and the F&B Industry
"Discussions on mitigating climate change typically focus on reducing greenhouse gas emissions from burning fossil fuels, for instance, from transportation or energy production. However, our research emphasises the importance of reducing emissions from the global food system," says Dr Michael Clark, a researcher at the University of Oxford.
It is estimated that about a third of global greenhouse gas emissions come from the food system. The three main ways the food system causes climate change are:
Deforestation and natural habitats being used for agriculture and farming;
The use of artificial fertilisers;
Methane emitted from livestock.
Asia Pacific Region Responding to Climate Change in Terms of Food Production
In accordance with the Paris Agreement, here are some of the ways in which the Asia Pacific nations are combating climate change via adjustments to their food systems.
Grace Fu, Singapore's Minister for Sustainability and the Environment, said:
"As a small island with less than 1 per cent of our land available for food production, our companies in the agri-food ecosystem must grow more with less. We have laid our '30 by 30′ goal, to build the capability and capacity to grow 30% of our nutritional needs by 2030. It is an ambitious goal that requires innovation. While we are in the nascent stage of developing our agri-tech industry, I am happy to share that we are seeing some promising innovations."
In Thailand, agriculture is the second largest source of greenhouse gas emissions in the country. Rice cultivation is the main source of methane produced in the nation. Thailand has put forth an action plan to reduce emissions in its NDC, where it communicated the importance of adapting the agriculture sectors to climate change.
On March 28, 2023, Vietnam published a report to approve the National Action Plan on Food Systems Transformation toward Transparency, Responsibility and Sustainability in Vietnam by 2030. The Action Plan is an important
policy document for Vietnam's economic growth and sustainable development, with specific goals related to food and nutrition security.
According to The World Bank, emissions are being reduced through improved land use in Indonesia. The country aims to reach net zero emissions in Forestry and Other Land Use (FOLU) by 2030, which will make a major contribution to Indonesia's enhanced NDC target. Land use policies implemented over the past decade are showing results, with strong decreases in deforestation now evident. Further ecosystem restoration and sustainable forest management techniques can accelerate this trend.
Developments in the Food Industry in Response to Climate Change
Globally, livestock animals such as cows, sheep and goats are responsible for about 40% of methane emissions, a potent greenhouse gas. For example, cows emit methane as a byproduct from digesting their high-fibre diet.
According to Dr Clark, there are many achievable ways to rapidly reduce food emissions if they are acted on quickly. Apart from reducing food loss and waste, he advocates a plant-based diet.
For consumers who are not willing to give up on meat entirely, there are sustainable options available. SuperGround's one-of-a-kind food production solution enables making significantly more fish food products by utilising the whole fish. At the same time, raw material waste is reduced. This makes the fish industry more efficient and sustainable by helping to reduce overfishing.
In Israel, a food tech developer and manufacturer of plant-based alternatives launches the game-changing vegan canned tuna. The 100% plant-derived product has the same appearance, texture, and flavour of the canned kitchen staple. The tuna analog is crafted to satisfy the appetites of the growing pool of sustainability-driven consumers by bringing to the table its creative response to the issue of the overfished and rapidly declining ocean populations of wild tuna.
The most recent food technology that has intrigued the industry is Solein, a novel protein made out of air. Solein is a microbial protein-rich powder that contains all the essential amino acids. It can be used to replace existing proteins in a variety of foods, for example in alternative dairy and meat, different snacks and beverages, noodles and pasta, or breads and spreads.
Delivering a Transformational COP of Action
The United Nations reports that we are still not on track to reach net zero by 2050. Commitments made by governments to date fall far short of what is required as outlined in the Paris Agreement.
We are at a halfway point: Seven years since the Paris Agreement came into force in 2016. We have seven more years to go until 2030. To quote COP28 UAE's call to action, we will need to reduce emissions by 43% by 2030 and course correct in order to reach the goals as set out by the Paris Agreement.
The food industry plays a significant role in contributing to climate change, but it also has the potential to be part of the solution. As of now, there has been tremendous progress in terms of coming up with solutions in the food systems. Practices such as organic farming and precision agriculture can improve soil health, enhance water management, and reduce the use of synthetic fertilisers and pesticides. There have also been global efforts to adopt sustainable packaging. The use of single-use plastics and adopting eco-friendly packaging alternatives can mitigate climate change.
With collective effort from all stakeholders in the food industry, including producers, suppliers, retailers, and consumers, the outlook for achieving the Paris Agreement goals would be far more reachable.
More Industry News
Food and Nutrition Top 5 Technologies Watchlist — 2023 and Beyond
Solein, Protein Out of Thin Air
WHO Advises Not to Use Artificial Sweeteners for Weight Control
Reducing Salt Without Compromising Taste
Demand for Scientifically Proven Prebiotics
Proagrica and Lexagri Partnership to Benefit Global Agriculture Industry
Fish-Free Tuna Is in the Can
Sustainable Food Predictions 2023
Subway's Chocolate Chip Cookie, But Lower in Sugar
Cleaner Labels In Infant Milk Formula
Probiotic That Improves Protein Absorption (BC30)
SHARE WITH FRIENDS:
TAGS: