The Natural Food Safety Solution To Meet Market Needs & Consumer Demands
Thursday, November 26th, 2020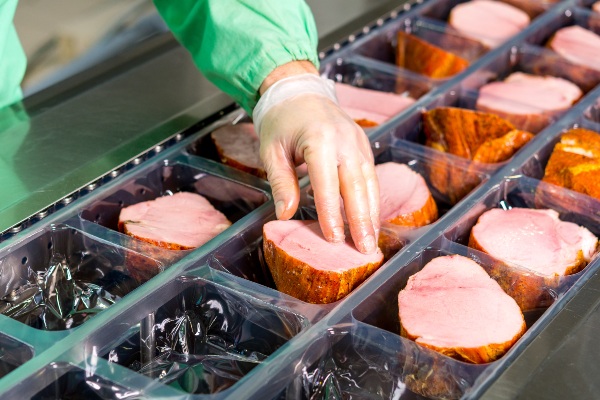 Consumers today are increasingly reaching for simpler, 'free-from' and clean-label products. The main challenge for food production has always been food safety and shelf-life, and KEMIN helps provide answers for the food industry. 
Over the last decade, demand for convenience food products have soared, attributing to factors such as shift in consumer dietary patterns and urbanisation.  Amongst the convenience category of food products, Ready-To-Cook (RTC) meat is one well sought-after food category. Thriving foodservice and retail industries also contribute to the stellar rise of RTC meat products across the globe. 
Consumers' appetite for such meat products is growing at an unprecedented pace. In 2019, the global processed meat market was valued at US$ 665 Billion. The Compounded Annual Growth Rate (CAGR) for the booming demand of processed meat has been predicted to grow exponentially by 2025. The quick evolution of lifestyle trends, widespread availability of frozen food products, coupled with a growing and more affluent population, is projected to continue to drive the consumption of RTC meat. 
Food Safety & Shelf-life: An Unescapable Challenge
The everyday consumer has increasing affluence and has easy access to a wealth of information from the Internet at a single click of a button. An increased exposure and knowledge about what goes into their food has shifted the discussion to a qualitative angle.
In the context of our current society, the expectation of good quality and safe food with stable shelf-life is not an exception, but a norm. Producing palatable food might be easily achievable with a wide array of ingredients. However, the real challenge for all food manufacturers is beyond just producing food that tastes great, it is also about producing food that lasts, maintains its visual appeal and is safe for consumption. This is an increasingly challenging benchmark for food manufacturers in an already competitive environment.
There is no easy way out or straight forward solution to address this challenge, and as such the holy trinity of food manufacturing: Taste, Safety, and Shelf-Life has always dominated discussions in the food industry. 
Microbial Contamination Threatens Both Business & Consumer Well-Being
Microbial contamination of food can occur at any point of the supply chain. With globalisation, food supply chains now stretch across numerous borders, bringing a higher risk in the circulation of food-borne pathogens in food and posing health threats to a larger population. The outbreak of listeria monocytogenes in ready-to-eat meats in South Africa between 2017 and 2018 is an apt illustration. 
Escherichia coli (E. coli), another well-known food pathogen, can be easily transmitted to humans through consumption of contaminated foods, such as undercooked ground meat products. In particular, the E. coli O157:H7 strain is capable of causing severe foodborne disease that leads to haemolytic uremic syndrome (HUS) in some affected patients. The World Health Organisation (WHO) estimates about 10 percent of patients infected by E. coli O157:H7, may develop HUS, with a 3 to 5 percent case-fatality rate.
Enhancing The Food Safety Net
Preservatives of sorbate and lactate-based products such as sodium lactate, sodium diacetate or a blend of both, are some of the many few products that has been traditionally used in RTC meat. However, its use has been vilified by mainstream media since the turn of the century. 
With the rising demand of clean-label in food products, manufacturers are gearing towards this consumer needs, but are posed by challenges on availability of natural replacements or clean-label alternatives. This is where KEMIN can be part of your equation. At KEMIN, this understanding underpins our approach to addressing this challenge. As such, we offer BactoCEASE NV to be used in partial replacement of traditional preservatives. By taking a measured approach in adjusting the preservative formulation, food manufacturers can take the lead in transitioning to a better RTC meat recipe at their own comfort and pace.
As compared to traditional preservatives like potassium sorbate and sodium lactate-diacetate for RTC meat products, BactoCEASE NV allows for clean labelling, letting food manufacturers ride upon the clean-label wave for food products. 
KEMIN's Antimicrobial Solution
At KEMIN, we are dedicated to addressing market needs and demands through our breakthrough proprietary research. It is both our focus and commitment to create food safety solutions that can tackle the issues of human health, food safety and protection of the food supply chain.
In our pipeline of products, BactoCEASE NV has been specifically formulated to protect food products from microbial spoilage. This buffered vinegar based antimicrobial solution is label-friendly, with minimal or even negligible impact on the sensory attributes of food products. Application of BactoCEASE NV into RTC meat products helps to delay the growth of food-borne pathogens like Salmonella, Escherichia.coli, Staphyloccocus aureus and Listeria monocytogenes. This helps food manufacturers achieve their goal of producing safer, and longer shelf-life RTC meat products, without compromising on taste.
Sausage is one popular classification of RTC meat, but due to its high water activity it is prone to microbial spoilage as well as the growth of foodborne pathogens. One study on the efficacy of KEMIN's BactoCEASE NV shows an overwhelmingly positive total viable count (TVC) result, in prolonging the shelf-life of English-style breakfast sausage.
The above figure depicts the log growth of TVC in the English-style breakfast sausage samples, showing the untreated sample exceeding the observable growth counts slightly over six days. Whereas for the sausage sample treated with 0.5 percent BactoCEASE NV, it has reached the spoilage level only in 11 Days. Thus, successfully extending the initial shelf-life of the English-style breakfast sausage.
In another success story on the performance of BactoCEASE NV in marinated chicken, also another type of RTC meat, favourable result was yielded as displayed by the graph below. 
Marinated chicken samples of two variants—untreated and dosed with 1 percent BactoCEASE NV respectively, has its total plate counts (TPC) log growth recorded over a period of 12 days. At time 0, the sample with 1 percent BactoCEASE NV had a lower TPC start off as compared to the untreated sample. Throughout 12 days of monitoring period, sample containing 1 percent BactoCEASE NV has a lower TPC growth than the untreated sample in general, demonstrating good control of microbial spoilage in the marinated chicken.
KEMIN Hears You
Today's consumers are increasingly reaching for simpler, 'free-from' and clean-label products. The main challenge for food production has always been food safety and shelf-life, especially so for products like RTC meat that is rising with the tide in this burgeoning market. 
BactoCEASE NV, made from patented technology in our certified production facilities, helps to control food-borne pathogen growth and provides much needed cost savings to food manufacturers in their age-old pursuit to keep foods fresher, safer, and longer. 
Experience the KEMIN difference today.
*References available upon request. 
*Contributed by By Frauline Joseph, KEMIN.
Check these articles out:
Building Supply Chain Resilience By Ensuring Safe Facility Operations
Global Meat Industry To Decline 5.3 Percent In 2020 Due To COVID-19 Pandemic
Steady Consumption Of Traditional Food Products To Drive Pre-Cooked Corn Flour Market
Zebra Study: Only Two In 10 Consumers Have Complete Confidence Their Food Is Safe To Eat
Achieve Longer Shelf-Life & Maintain Quality Appeal Of Food Products With Synergistic Solutions
Cracking The Food Safety Code In A Global Supply Chain
SHARE WITH FRIENDS:
TAGS: