The K-Food & Snack Renaissance
Sunday, October 20th, 2019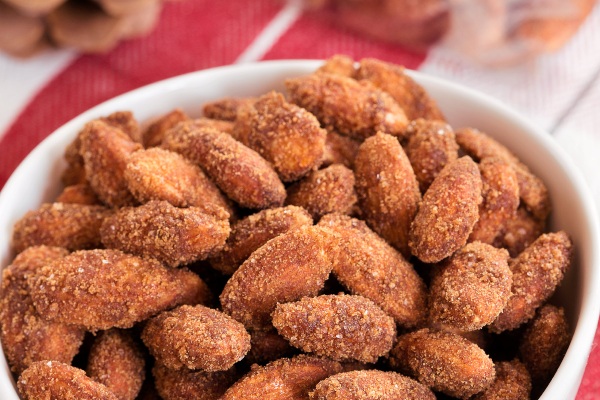 For manufacturers, whether it's keeping traditional K-food or reforming and reshaping popular food, disruption is the key to achieving success in the K-food market within South Korea and around the globe. By Sunny Moon, Senior Analyst—Food & Nutrition at Euromonitor International.
The highly influential Korean Wave has brought upon the K-culture renaissance. Korean Wave (Hallyu), has been evolving in many different ways in various industries since the early 2000s. Although the culture is difficult to define in words—as it is a combination of many different factors that have to be looked in a comprehensive and holistic view—K-culture is typically described as young, trendy and experimental thanks to its major pillars: K-drama and K-pop.
K-pop culture via social media, especially video content, can impact the food industry, and the spread of K-culture provides tremendous opportunities for attentive players. In addition, various food and eating scenes in K-drama such as on-street outdoor tent bars and chicken and beer in Han-River Park have become one of the well-known experiences to enjoy when tourists visit South Korea.
The reasons why tourists choose South Korea for their travel destination are constantly changing, as K-culture is spreading its influence further. Based on the annual inbound tourist survey in 2018 by the Korea Tourism Organisation (KTO), shopping remains the most influential reason tourists select South Korea, followed by food.
It is noteworthy that the number of tourists who selected food as their reason to visit South Korea increased the most from 2014 to 2018, and since then, packaged food has become the second most popular souvenir, overtaking apparel in 2018. The interest in Korean food is growing rapidly and inbound travellers are willing to try authentic Korean food that they might have seen on Korean media content and take it back to their home countries.
Thus, Korean food industries are encountering great opportunities—by developing food products that appeal to inbound travellers and food tour programmes that can provide local food experiences with easier access, Korean food manufacturers can take advantage of this wave of interest in K-food.
Evolution Of The K-Food Trend
The K-culture trend was led by K-beauty initially, before K-food received spotlight. K-beauty was originally a popular souvenir item to attract inbound tourists, and, in fact, is still considered the most popular souvenir when visiting South Korea. The South Korea beauty and personal care market is losing growth momentum by the market being matured and facing with several threat globally.
In order to overcome this threat, K-beauty players are pursuing a global strategy and localisation techniques. For example, K-beauty has received strong impression among global consumers with the multi-step skin care so far. However, according to Euromonitor's Beauty Survey, global consumers are spending less time on facial care and treatment. Multi-step skin care was unique concept which set K-Beauty in the global radar. But, now nobody wants excessive product and complicated steps. As a result, Korean cosmetic manufacturers are launching products that can cut down skin care routine called as skin care diet. Like this, K-food will follow step K-beauty has touched to get global reputation.
There are fun examples which foreign tourists recognise as typical "K-food": brownies, seasoned almond and dried fruit are some such examples. It is interesting to note that the top popular products that international customers like the most are not traditionally recognised as Korean food. Brownies are an American chocolate cake, and seasoned almonds are re-processed from 100 percent imported almonds. Historically, almonds were consumed by global consumers for nutritional purposes. However, the popular seasoned almond series made consumers of all ages reconsider almonds as a fun snack with interesting flavours.
Korean-style seasoned almonds are at the pinnacle of K-food. Some 70 percent of seasoned almond sales come from tourist spots such as Myungdong in Seoul, grocery stores in Seoul Station and duty-free shops.
Dried and packed persimmon or strawberries are considered an extended version of other dried fruit snacks which are common in the Southeast Asia region. Globally, consumers are also already familiar with dried mango, banana chips, raisins and dried berries typically consumed with nuts for nutritional purposes.
Meanwhile, Korean strawberries have been maintaining their popular in Southeast Asian countries due to their super sweet taste. Thus, Korean manufacturers have developed freeze-dried strawberries as snack souvenirs.
Traditionally, Koreans enjoyed whole dried persimmon with walnut, but this has now been extended to diverse flavours such as combinations with cream cheese. Korean manufacturers have also developed packaged dried persimmon with sliced pieces which are suitable for snacking, thus targeting foreign tourists.
Initially, the original successful K-food was the Korean fried chicken (Yang Yeum Chicken), which is the reason why many Asians visited South Korea. For example, fried chicken is one of the most common foods in the world. In the 1980s, Kentucky Fried Chicken (KFC) entered South Korea for the first time, which led to a boom in chicken on foodservice menus.
With the popularity of chicken, Korean-style spicy and sweet seasoned fried chicken was also developed, and has since spread to the world as Korean fried chicken. In some countries, "KFC" is better known as Korean fried chicken than the KFC brand as a result of successful reformation of fried chicken in general. The successful disruption of the concept of fried chicken underpinned the development of K-food in the global market.
K-Food As Staples To Global Consumers
In the early 2010s, Korean food manufacturers tended to develop global markets with conventional Korean food under the tagline: "Keeping the identity of Korean style will be global style". However, foreigners did not adapt to the unfamiliar Korean food, and limited recognition about South Korea limited the expansion across global markets.
Now, K-food does not stubbornly hang on to tradition; it has developed through successful innovation of imported ingredients and foreign dishes to develop its own Korean style. Moreover, K-food brands have developed through localisation around global markets by allowing foreign consumers to easily sample K-food. Thus, global consumers are not afraid to pick up a Korean snack in their local supermarkets and enjoy flavours they are familiar with.
For K-food manufacturers, whether it's keeping traditional K-food or reforming and reshaping popular food, disruption is the key to achieving success in the K-food market within South Korea and around the globe.
Check out these articles:
Global Pectin Market To Be Worth $1.5 Billion By 2025
Kerry Health & Nutrition Institute White Paper Unravels The Science Behind Umami
Roquette Appoints New VP Of Its Pea And New Proteins Business Line
Exploring Technology In The Food And Beverage Industry
SHARE WITH FRIENDS:
TAGS: