The Human Side Of Cocoa
Friday, September 22nd, 2017
Produced from cocoa beans, the chocolate that everyone knows and loves is but the tip of the iceberg of the cocoa industry. What is the cocoa industry like, and as major benefactors of the beans, what can chocolate industry giants do to help cocoa farmers? By Michelle Cheong
Life on the fields is always tough, no matter what industry one works for. The life of a farmer typically revolves around long working hours, relatively low returns, and manual labour. While some industries are better off with more profitability or have made a progression towards automation, this may not apply to other industries, such as the cocoa industry.
Cocoa is the crop from which chocolate is produced, and is likewise associated when people talk about chocolate. "How many percent cocoa is it," people ask or look for, in an attempt to judge the bitterness of the product or how 'chocolate it is.
While most of the world knows chocolate and can even list their favourite brands, products, or types of chocolate even, how much do these people know of the cocoa industry? What do they know of the life of a cocoa farmer or the efforts he or she puts in to produce the beans that will become their favourite chocolates? Are they aware of how cocoa farmers or their communities are living, even to this present day?
Chocolate-Cocoa Disparity
With the extent of globalisation in the world today, the lives of those in many countries are steadily improving, and more are living with increased wealth and comfort.
People are also increasingly able to afford what was once 'luxury' items or foods, such as chocolate. According to Euromonitor, while Europe still maintains the highest per capita consumption of chocolate in the world, the growth of consumption in Asian markets such as China, Indonesia and India are becoming progressively significant.
However, this improvement in livelihoods is not the same around the world. Despite an increasing and continued projected increase in demand for chocolate, the cocoa producing countries—like Africa—are not particularly faring better.
The Reality Before Chocolate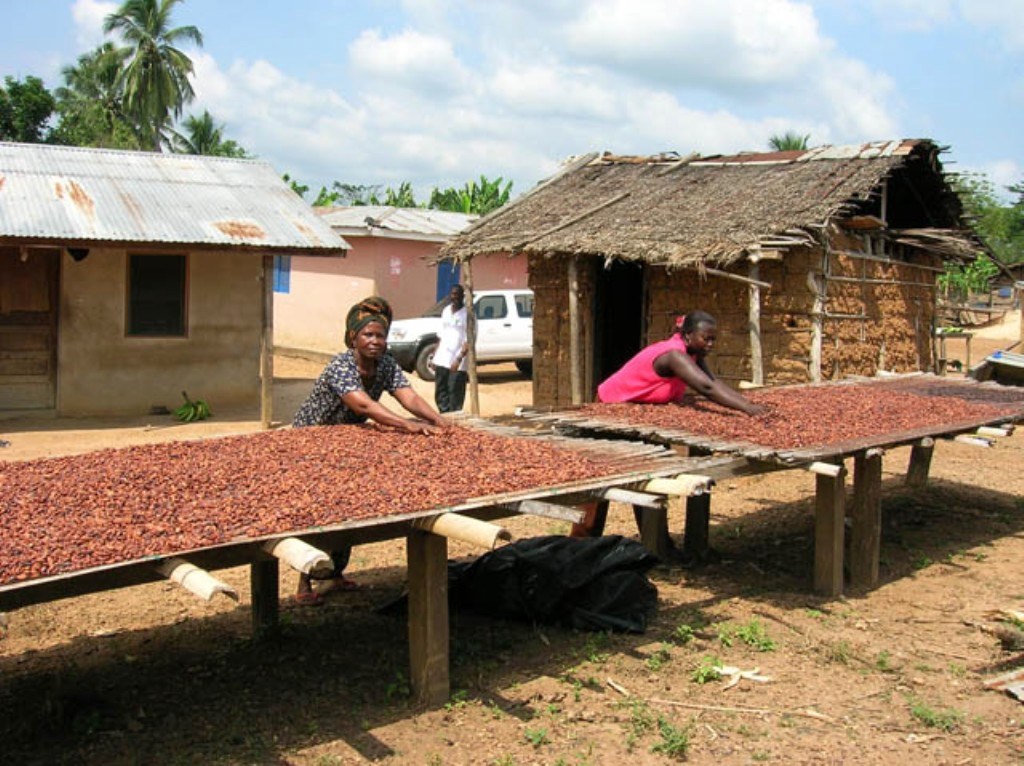 With a fierce dependence on a warm climate—and only a narrow belt of 10 degrees north and south of the equator, cocoa is grown largely in West Africa, with Ivory Coast and Ghana making up 39.8 percent and 21.2 percent of global cocoa harvest respectively, according to International Cocoa Organisation (ICCO) estimates. Indonesia places third at 9.8 percent.
In stark contrast to those with housing, food or 'respectable' life opportunities within easy reach, the cocoa farmers and their communities lead very bare, minimal lives. In fact, Barry Callebaut reported that a large percentage of these farmers live in poverty, with as much as 60 percent living below the poverty line in Côte d'Ivoire last year.
Because these communities often do not just comprise the farmers themselves, their families including the women and children also deal with a life of poverty and missed opportunities.
Due to widespread gender inequality, African women often do not receive the same benefits in pay or status as the men, despite contributing to an estimated 45 percent of the labour on cocoa farms.
With the children, often it is an even sadder story. Thrown in the light in recent years, the issue of child labour is something that many industries, including cocoa, continue to be criticised for.
Child trafficking or worst forms of child labour make children easy and cheap targets for farmers requiring hired labour. Impoverished families also pull their children out of school to have additional hands on the farms, and other children resort to working the fields to earn some money. These children are therefore not given equal opportunities for education and play as their 'richer' counterparts across the globe.
Despite efforts made by industry giants such as Ferrero, Mars or Nestlé, and government authorities, like weed in the field, the presence of child labour is widespread and not so easy to eradicate, especially not within a short time period, nor in areas dominated by poverty. But why don't cocoa farmers make enough money to pull themselves out of poverty?
The Real Sticky Situation
Cocoa farming is not as easy as it seems—all types of farming aren't. For those of us who have lived very sheltered lives and are lucky enough to taste, eat or buy chocolate, we may not realise the effort it takes to farm cocoa.
A Melting Agricultural Workforce
Like all agricultural crops, cocoa relies quite heavily on human labour in planting, tending and harvesting. Typically grown by smallholder farmers on land spanning between two to four hectares, the burden of this labour is left to these farmers.
This poses a problem at present as most West African farmers are going on 50 years old. Being older and more constrained by physical limitations due to ageing, these farmers are less able to and are also less willing to modernise their farms.
A common practice is for the farmer's children to take over the land. However, in today's world where agriculture is seen as the bitter life, most youth and their parents prefer to have their children go to the cities to find employment and possibly earn more money. This has created an ageing population within the cocoa farming community.
Lack Of Knowledge
The underlying problem for most cocoa farmers is having the sufficient knowledge on how to maximise the potential of their land with advanced farming techniques, said Nicko Debenham, vice president at Global Cocoa Sustainability and managing director of Biolands at Barry Callebaut.
Knowing the age of the trees, for example, would enable the farmer to plan ahead for when older trees that are not producing enough pods should be replaced with newer ones.
Soil also plays an important role in determining number of pods produced by the trees. Keeping the soil rich in nutrients would therefore be a challenge if the farmers are not aware of its importance, added Mr Debenham.
As it is today, farms in West Africa typically produce only 0.5 tonnes of cocoa per hectare—a small percentage of a typical biological potential of four tonnes per hectare, reported Barry Callebaut.
A Bitter Crop To Farm
Unlike chocolate and its success, cocoa farming is not exactly the most profitable business at present. According to Euromonitor, cocoa farmers may only earn up to a measly six percent the price that consumers in richer countries pay for chocolate. The cocoa and chocolate companies who process the beans on the other hand, earn as much as 70 percent.
The volatile prices of cocoa further cause income insecurity of the farmers. On average, an estimated 30 to 40 percent of crops are lost to diseases before farmers can even profit from them. This hence affects supply volumes of the fragile crop, and together with pest infestation, bad weather conditions or political instability, these can cause cocoa prices to fall rapidly.
While cocoa traders can mitigate these volatile prices by storing the beans and controlling market sales volumes, more often than not cocoa farmers are helpless in these situations due to immediate needs for money for living expenses, poor living conditions and a lack of storage facilities that require them to sell their beans at even rock-bottom prices.
So why still farm cocoa if living standards continue to remain stagnant in poverty?
Unfortunately for the cocoa farmers of West Africa, often cocoa production is the primary income stream and switching crops is a less viable option. As much as 90 percent of these farmers rely solely on cocoa for their primary income, according to Fairtrade International.
Efforts To Change Lives

Janice Marie Foote, California, US
It is evident that the cocoa and chocolate producing companies would not be as successful as they are today without the cocoa farmers. How can these companies help improve the lives of the cocoa farmers and their communities?
Ensure Safe Working Environments
Chocolate industry giants earn majority of profits and control demands for cocoa beans, and therefore hold the power to influence the cocoa industry. Hence, these companies have the ability to ensure that cocoa farmers are provided with safe working environments by enforcing several regulations.
For example, more committed efforts can be made to ensure the human rights of their workers and the farmers are respected. Several companies are already doing this, such as Ferrero, who ensures that none of their employees—suppliers, trade partners, distributors and vendors included—suffer from any form of discrimination, abuse or harassment.
Ferrero also requires all its partners throughout the entire supply chain to be similarly committed to the elimination of child labour, slavery, human trafficking and the like.
More efforts can also be made to stamp out the persistent child labour problem. Following a lawsuit of cocoa child slavery, Nestlé for example has since stepped up on measures to eradicate child labour in its cocoa supply chain with the help of the Fair Labour Association. They now have about 80 percent of co-ops covered by a child labour monitoring and remediation system, and plan to reach 100 percent by 2016.
Improve Farmers' Profits
Delving deeper into the social issue of the cocoa industry, industry giants can target the source of cocoa farmers' problems: poverty. Alleviating poverty would infinitely improve the lives of cocoa farmers and also help to solve child labour and human rights issues.
Industry giants can better support cocoa farmers by getting their cocoa supplies from sustainable sources. A sustainable source is one that has been certified. Farmers can only receive certification (Fairtrade, UTZ, or Rainforest Alliance) if they are compliant with the international standards for labour, environmental and farming practices.
With a certification and the embedded farmer training, not only would farmers be able to increase yields and quality of cocoa beans, but they also qualify to receive a premium on the cocoa they sell to the companies, hence improving their profit margins.
Today, a number of large industry giants such as Mars, Mondelēz International, Ferrero, Cargill, Nestlé, Barry Callebaut have made committed goals to source 100 percent of their cocoa from sustainable sources within the next five to 10 years.
Some of these companies have also made efforts to go on the ground and interact with farmers directly, such as Barry Callebaut, to provide trainers, ecologists and agronomists to teach farmers advance farming techniques. These include the kinds of fertilisers to use, what shade trees or cash crops to grow, or how to effectively prune trees in order to ensure healthy trees and assure bean quality.
The efforts of Barry Callebaut today have reached an estimated 99,000 farmers and though this figure may seem significant, it is only a stark percentage of the five to six million cocoa farmers worldwide. If more industry giants could invest in efforts to improve farmers' profits such as these, more of these farmers' lives can be improved within a shorter period of time. This could also interest more to begin cocoa farming, ensuring a continued cocoa supply.
Going Beyond The Farmer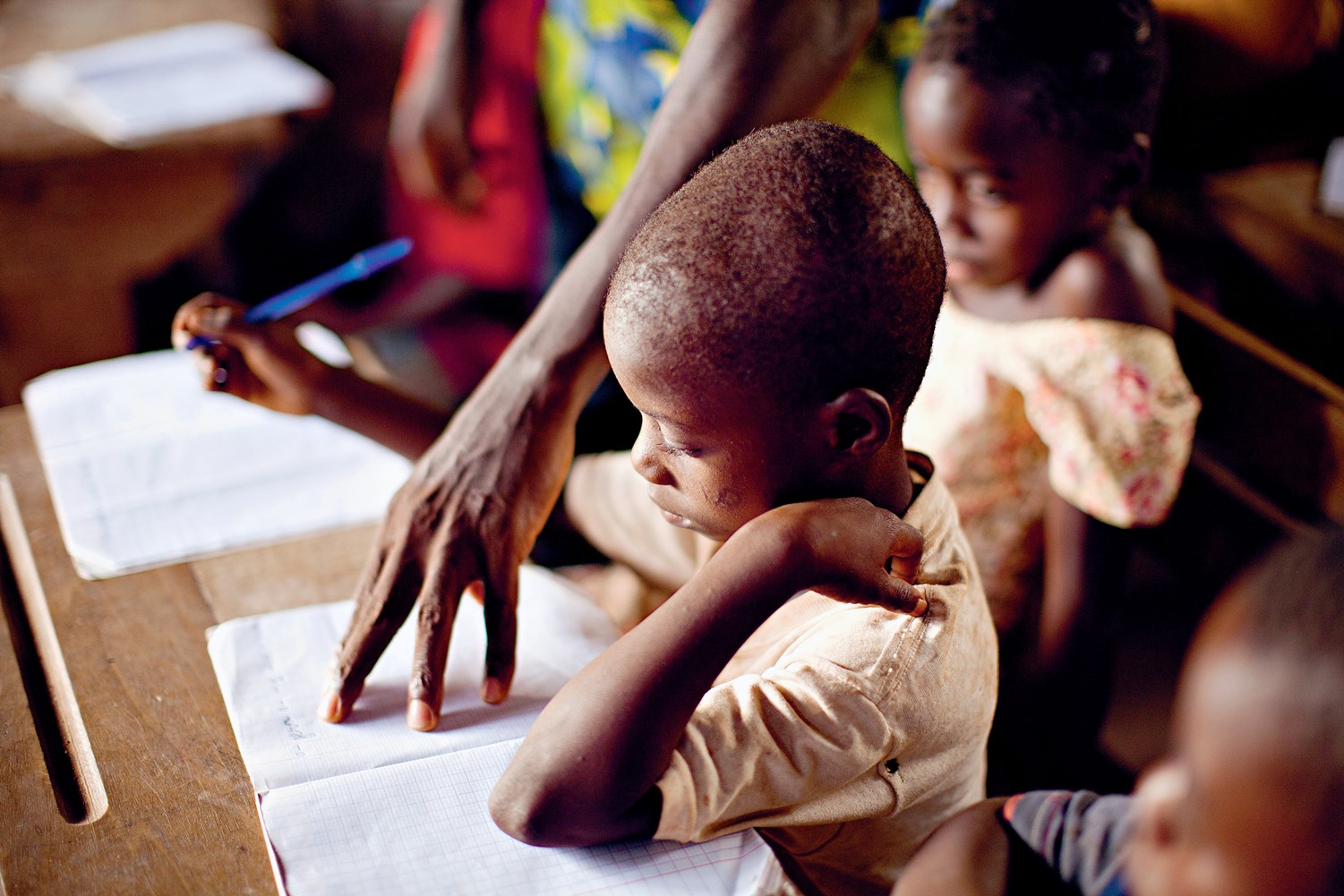 The local cocoa communities too should not be neglected in industry giants' efforts to improve farmers' livelihoods. With the rampant poverty in Africa, it is unsurprising that a large percentage of the cocoa communities do not have proper access to healthcare or education.
Investing in medical centres and engaging medical professionals to treat the sick and elderly could be a start to ensuring a healthy agricultural workforce. Especially with the ageing population of cocoa farmers, health is of utmost importance to ensure a continued supply of cocoa beans.
Building schools and giving the younger generation opportunities to study and learn would also benefit these communities in the long run. In the future, maintaining the cocoa farms and supplies would be left to this younger generation. Education would hence enlarge the potential for them to come up with new ways of farming, or discovering more sustainable methods for production of cocoa.
Moving Forward
More needs to be done to aid these farmers and thereby help the cocoa supply cope with the ever increasing demands. With an increased awareness of the human side of cocoa, hopefully more industry players will invest in sustaining cocoa and its farmers.
Of course, it would still take time for efforts from the top to cascade down the chain to teach cocoa farmers better farming techniques for higher quality beans, improve livelihoods of the people, and ultimately secure the cocoa supply chain.
A positive point to note though is that with these initiatives to improve the cocoa industry and more companies committing to these initiatives, and moreover with the ever increasing demand for chocolate, cocoa farmers could well be sitting on a sweet pot of gold in time to come.
SHARE WITH FRIENDS:
TAGS: