The 'Flexitarian' Effect
Thursday, September 21st, 2017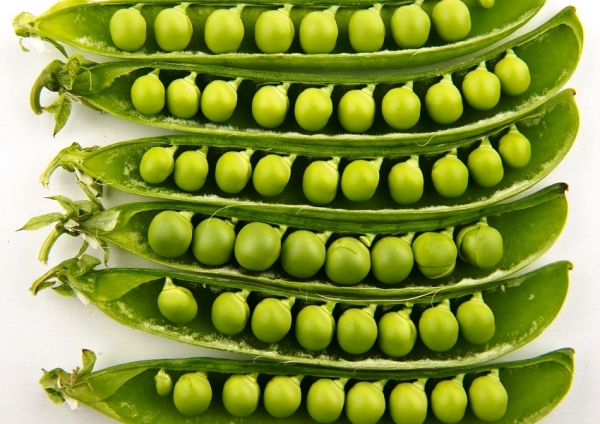 Following the consumer trend for health and wellness, more consumers are cutting back on meat and becoming 'flexitarians'. What is meant by the term, and what does this mean for the meat and protein industries? By Innova Market Insights
Different types of consumers make up today's world and each possess different eating habits. Where once a great majority of people depended on meat and counted it as an essential part of their dietary needs, more of the consumers today are making efforts to turn away from meat for several reasons. These include health, social and environmental responsibility concerns, or even food safety issues.
Among the growing population of non-meat eaters are the vegetarians who number some 500 million worldwide. Even stricter in diet than them are the vegans, who do not consume meat, nor any products from animals such as eggs and dairy products. To cater to these populations, food and beverage manufacturers have in recent years created more products suitable for their consumption, labelling these "vegan friendly", "suitable for vegans" or "vegetarian".
In fact, according to an Innova Market Insights report, in 2013 there was a 60 percent increase in number of global product launches with a vegan claim than in 2012; in 2014 there was a further 52 percent increase. Even global products positioned for vegetarians recorded a 22 percent increase from 2013 to 2014.
While there are indeed more consumers turning vegetarian or vegan, there is a third upcoming type of consumer similar to these: the flexitarian. These 'flexible' or 'part-time' vegetarians can be more discerning than vegetarians or vegans, and want better tasting products that are more reminiscent of meat.
Enter The Flexitarian World
Flexitarians are people who generally adopt a vegetarian diet, but differing from the 'authentic' vegetarian, can be known to consume meat several days a week; they therefore are people who simply actively limit their meat intake both in frequency and quantity, unlike the average person. But the question is, why cut back on meat intake at all?
Health
Christopher Craig
It is not recent news that the meat industry is being hit with negative reports of meat consumption on health. Over the last 15 years, extensive research has been done to investigate the link between meat consumption and cancer. One of these recent studies was a high profile one by the World Health Organisation's (WHO's) International Agency for Research on Cancer that concluded that each 50 g portion of processed meat eaten daily increases the risk of colorectal cancer in adults by 18 percent.
Another study reported in early November 2015 had a similar finding: diets high in meat may lead to an increased risk of developing renal cell carcinoma through intake of carcinogenic compounds created by certain cooking techniques such as barbecuing and pan-frying.
Yet a third study by researchers from the University of Texas MD Anderson Cancer Centre revealed that individuals with specific gene mutations are more susceptible to the harmful compounds created during high-temperature cooking.
With reports such as these making the headlines of newspapers, and even more user-created articles or opinions spreading like wildfire on social media, this has propagated the rise in flexitarians who, as part of the increasing numbers of health-conscious consumers, have begun to cut back on their meat intake.
Food Safety Issues
In a world ruled by the internet, it also does not help to have food scandals, such as the 2013 Europe horsemeat scandal, that dent consumer confidence in the meat industry not only in Europe, but all over the world. After all, if Europe—a region perceived as sophisticated with decent regulations on food—can have meat scandals, what more of the less developed and emerging countries?
In Asia, China also has had numerous food and meat scandals over the last five years that question the nation's food safety standards and enforcement of regulations. These include stimulant-filled meats, contaminated pork, expired meat, or rat, other rodents or fox meat passed off as mutton, among others.
As such, fewer consumers are willing to trust labels and meat products, contributing to the rise of the global flexitarian population.
Social Responsibility And Sustainability
Animal welfare concerns are another reason to forgo meat consumption, with some common industrial practices drawing widespread consumer disgust. For example, in October 2015, Germany became the first country to outlaw the controversial practice of 'chick shredding.' Around half of all chicks born into the egg industry are male, and being less 'useful' than females, they typically end up being 'shredded' right after hatching.
The practice is commonplace across both caged and free range egg producers all over the world, and around 45 million chicks are killed after birth in Germany alone. But after pressure from animal rights activists, the German government teamed up with scientists to come up with an alternative. From now on, new technology will be used to determine the sex of each fertilised egg before the chick inside develops.
Sustainability too from an animal welfare perspective is a key message being pushed by manufacturers in recent months. For example, as part of its ongoing dedication to corporate responsibility, The Kellogg Company recently announced that it plans to build on its commitment to animal welfare. These include plans to source only cage free eggs for its foods and eliminate gestation stalls from its pork supply chain by the end of 2025.
In addition, Kellogg will consider the 'Five Freedoms' of animal welfare, an internationally recognised set of humane treatment principles: "as part of its process to continuously improve its supply chain in the future."
A further reason for the rise of flexitarians is the increasing consumer awareness for environmental concerns, such as how damaging cattle are to the environment in terms of greenhouse gas emissions. In order to lessen this environmental impact, the demand for meat must first be reduced so as to encourage a decrease in supply.
Protein Alternatives
The rising demand for alternative meat from flexitarians comes with a consequent increasing demand for alternative protein from which this meat can be made. To date, manufacturers have found and explored many different options for protein, and some are destined to become even more popular in future.
Dairy Proteins
To date, dairy proteins are the most established and researched group of proteins, and they are now entering new product categories across both food and beverage applications. Of all the global launches in 2014, 5.2 percent contained a milk or whey protein, up from 4.8 percent in 2013. Products where whey protein can be found include spreads, ready meals and purees.
Plant Proteins
LinasD
The global high protein launches with plant-based proteins was reported to have grown 24 percent from 2013 to 2014. Although soy protein is the leading plant protein used in recent years, alternative plant proteins such as pea, potato and wheat are demonstrating significant potential. In fact, the biggest rise in actual product development is occurring in pea and wheat protein. Innova Market Insights has reported an almost quadrupling in new products featuring pea protein from 2010-2014, up 361 percent from 2010.
The reason for why more manufacturers are turning toward plant proteins lie in their benefits. Plant proteins are able to promote an easier digestion, have rich micro-nutrient content, and can be used in 'free-from' formulations so products can be positioned vegan and vegetarian claims.
In addition, replacing animal-derived meats with nutritionally equivalent foods made from plants would only need a small fraction of the land and water required to make an equivalent amount of conventional beef from cattle, and with far lower net greenhouse gas emissions, according to a spokesperson from Impossible Foods, a start-up company looking at plant-based protein as an ingredient for its meat products.
Fruit Protein
One of the other new sources that is worth looking out for is fruit protein, which is extracted from by-products such as seeds, shells/hulls or stems. This category has all the necessary elements to become the 'poster child' of all plant protein ingredients, according to Henk Hoogenkamp, a protein technology expert who advises food companies and academies on sustainable protein solutions.
"For starters, the name association with the word 'fruit' can launch this protein straight to the top of the protein pyramid. The mild nutty aromas of the fruit seeds and well-balanced essential amino acid profile has good market potential to position 'fruitein' for a variety of culinary applications," he claims. Also, the nutritional profile of 'fruitein' would be able to help facilitate formulation of texturised fruit-only foods like breakfast cereals and calorie-restricted fruit protein diets, adding to their list of benefits.
Marine And Aqua Proteins
Marine-sourced proteins have high potential for mass application in the food industry, with the main advantages including a high protein content, sustainability and scalability. While microalgae is still niche, the first suppliers have entered the marketplace. New research also shows a promising future for duckweed as a feasible protein source.
Besides marine proteins, proteins from aquacultured plants are gaining popularity in the industry. For example, Parabel has an innovative plant protein ingredient, Lentein, which they claim is 100 percent sustainable. This ingredient is extracted from a water lentil, which has high levels of protein combined with other macro and micro nutrients. Likewise, Hinoman also has their Mankai, an aquacultured source vegetable whole-protein ingredient with a high nutritional value. They have recently attained a GRAS (generally recognised as safe) status for this ingredient.
Insect Proteins
Onny Carr
Emerging as an increasingly sustainable and viable solution for alternative protein, commercial products made with insect proteins have hit the shelves. Insects are high in important nutrients, and recent research has also explored the possibility of exploiting even the oil from insects as a healthier oil option. On top of this, insects are also a sustainable alternative to red meat, because cattle breeding generates a lot of pollutants; insects instead can be grown in a responsible manner with the environment, and not to mention, they would take up less space than cattle.
However, there is still some way to go before insects can be used as a widespread source of alternative protein. Despite their benefits, cost, texture and acceptance by majority of consumers (especially in the West) in overcoming the 'yuck' factor pose a challenge for mass production.
Flexitarians—Drivers Of New Product Development
The rise of flexitarian, vegetarian and vegan diets have been driving and will Meat Alternative Launches Tracked (Global) continue to drive the development and launches of new products catered to these groups of people. Already, a strong growth is being seen in product launches for this category. Tracked in West Europe by Innova Market Insights in the third quarter of 2015, meat substitute product launches accounted for almost 14 percent of all new 'meat' launches, compared to the 6.3 percent that was tracked in the same period of 2011.
According to Jo Bruce, research & development manager, ADM Oils & Fats, more and more consumers are seeking alternative protein sources which put significantly less demand on the environment and which can also cater to the needs of vegetarian or vegan diets. These alternatives, such as responsibly-sourced plant-based protein sources are the interest of consumers today because they present a viable alternative, creating new opportunities for product innovation and helping manufacturers to boost their 'green' credentials.
What is most interesting is the breadth of products now available, providing consumers with a lot more choice and convenience. One example of these products is plant-based burger meat such as that by Impossible Foods, who have created this with the aim of providing consumers with familiar delicious foods for people who love the taste of meat, do not want to sacrifice any of the pleasure of eating meat, and have no desire to reduce or eliminate meat or cheese from their diet. Others have also invested in creating sausages, cutlets, deep-frozen meat, hams, nuggets, meatballs, and all other things meat.
New sources of protein will continue to be demanded in order to close the protein gap. The 'Flexitarian' is shaping the new product development agenda and the protein and meat products that we eat or will not eat in the future will be created with this enormous demographic in mind.
SHARE WITH FRIENDS:
TAGS: