Tasty And Clean Label? It's Possible With Cold Water Swelling Starches
Monday, June 4th, 2018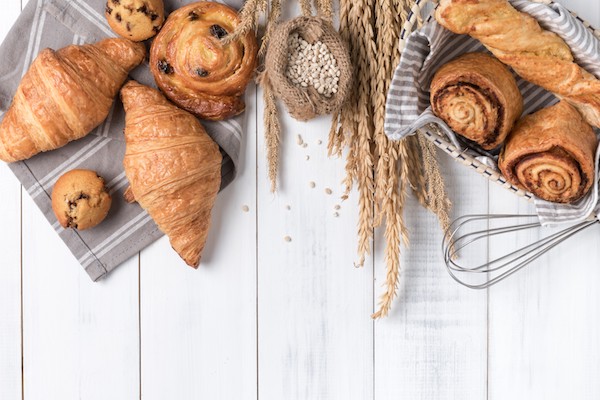 While cold water swelling (CWS) starches are ideal for the baking process, they also meet the burgeoning clean label demand, says Cargill. By Grace Chew.
Against the backdrop of the consumer-driven clean label 2.0 movement, the simplicity of CWS starches is ideal. Derived from a natural origin, CWS starches preserve their natural, straightforward image for health claims in clean labelling. Easily identifiable, they are accessible to consumers while their natural, non-genetically-modified property potentially fulfils growing customer demand and inspires consumer acceptance and confidence.
Starch is one of the oldest and most versatile natural ingredients, traditionally used for centuries to provide energy, bulk and roughage in diets across cultures worldwide. It is a primary source of stored energy in cereal grains, while other main sources of dietary starch include potatoes, rice, maize, tapioca and pasta.
In recent years, Cargill has introduced a new ingredient to bakeries in the Asia region—Cold Water Swelling (CWS) Starches. With this introduction, CWS starches offer significant potential for innovation and future application in regional food and beverage industry, particularly in bakeries.
CWS starches do not only offer better baking performance than conventional starches, its effect often results in improved aesthetics of baked goods for the consumers. As Asian consumers become more health-conscious amidst their pursuit of unique taste preferences in food choices, CWS starches meet both demands.
Tasty Yet Functional
Since CWS starches belong to a special series of functional starches produced through the spray-cooking technology—a process by which starches are cooked uniformly—there is minimal shearing and damages by heat. Starches resulting from this production method provide high performance, more convenience, superior dispersibility, and flexibility that is favourable for processing. A high dispersibility translates into better viscosity within a short mix time, thereby cutting production time and cost.
As an instant starch, CWS starches remain as intact granules without floating on liquid surface, offering ideal stability, clarity and texture in the end-product, while also providing cost optimisation and reducing wastage. This is in contrast to insoluble ingredients such as cook-up starches which tend to sediment without agitation. For ingredients such as xanthan gum and CWS starch, there is higher viscosity without the need for cooking or high temperatures—this waives the need for precooking, lessens the overall processing steps needed, and eventually cuts costs.
Ideal For The Consumer
Currently, within Cargill's C*HiForm Range of Spray Cooked Cold Water Swelling Starches, there are two types: the native waxy corn starch, and the modified waxy corn starch and tapioca starch. The former is an agglomerated, clean label solution, while the latter is available in agglomerated and non-agglomerated forms.
A more stable rheology property of the C*HiForm A 12791—from the C*HiForm Range, as compared to roll-dried starch, leads to an improvement in dough processing and machinability—benefits which transcend the production stages to the relief of food manufacturers.
Processing and machinability improvement also gives end-products such as baked potato chips better expansion ability, resulting in smoother appearance. Crispiness is also reached by means of very thin sheeting without breaking, fulfilling the end-consumers' demands for better experience. Moreover, in multigrain cookies for example, grain quality is enhanced as compared to baking with conventional starches, along with retained moisture and greater room to control texture.
For products such as fruit cakes, the fruit bits are preserved through the baking process without disintegration. The resultant product is therefore more flavourful and colourful, thus maximising the functions of the ingredients used.
Indulge With CWS Starch Products
Flavour indulgence delivered by CWS starches takes the form of increased creaminess in products such as custard and creams, with smoother texture without masking the flavour of other ingredients in the food system or end-products. Not only does the consumer benefit from the taste, producers are able to control the intended flavour of their products more easily, thus creating a flavour-texture-mouthfeel ecosystem that satisfies producers and consumers simultaneously.
Want more insider news? Subscribe to our e-book now!
SHARE WITH FRIENDS:
TAGS: