Sustainability at the Core
Friday, February 17th, 2023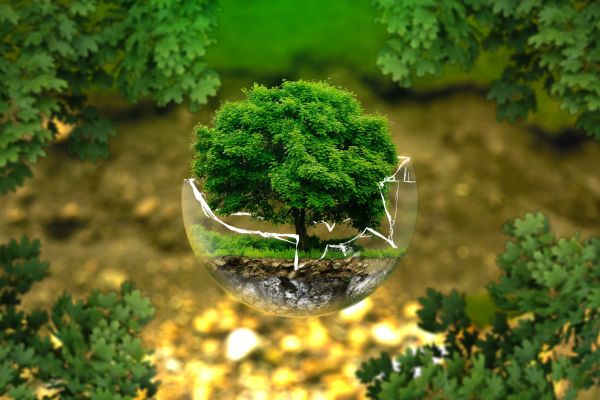 How can F&B firms successfully and meaningfully weave sustainability into the core of their operations without compromising on their bottom line? Insights from Marcel Koks, Industry & Solution Strategy Director, Food & Beverage, Infor.
The past two years have seen a spike in consumer interest and concern for responsible and sustainable consumption, especially in the Asia Pacific region. Today's consumers are increasingly looking to gain real connections with their purchases and knowing whether the ingredients and products are sustainably managed — how it is farmed, sourced, processed, packaged, and transported. 
With the food and beverage industry accounting for 26% of global greenhouse gas emissions, it comes as no surprise that food producers and manufacturers are facing mounting pressures to boost their sustainability credentials and appeal to an increasingly discerning consumer base. This comes alongside a concerted effort from governments and organisations to drive the adoption of sustainable food and sustainability technologies as well. 
However, food businesses looking to embark on their sustainability journey may often face roadblocks, such as not knowing where and how to begin. It is also a tall order for businesses to immediately embark on a massive green overhaul of their operations or gain instant visibility over their entire supply chain. Yet, with an ever-demanding consumer base and ever-evolving legislative requirements around sustainability, the question remains: How can F&B firms successfully and meaningfully weave sustainability into the core of their operations without compromising on their bottom line? 
Defining The Scope Of Sustainability 
For a start, businesses looking to reduce their environmental impact will need to determine where sustainability begins and ends for their organisation. Currently, there are no fixed guidelines as to what represents robust sustainability reporting, and there remains a lack of cohesion and commonality when it comes to industry issues like product eco-labelling. As such, the decision is ultimately down to food producers and manufacturers to determine where these sustainability parameters lie. 
There are two ways to define these parameters. Organisations can first determine the environmental impact of their owned or controlled sources — factors within the confines of the food producer. Examples include the environmental impact of any electricity, steam, heating, cooling processes consumed by the business, before. 
Alternatively, organisations can work backwards. They can consider the various consumer and regulatory demands for transparency and sustainability, before integrating the necessary processes to address these requirements. This helps firms distil the factors to be considered when determining just how sustainable their products and operations need to be, thereby creating a more level playing field. 
Managing Data Overload 
When it comes to launching a sustainable product, the main challenge for food businesses is dealing with copious amounts of data across the supply chain and ensuring data validity and integrity. With a growing list of considerations for products to be deemed "sustainable", the complexity of product lifecycle management and product development undoubtedly grows at an astounding rate. 
What this means is that food businesses relying solely on spreadsheets will find themselves unable to efficiently and effectively deal with the huge volumes of dynamic data that pass through their operations. 
Moreover, spreadsheets are error-prone and time-consuming, as they are often shared to amalgamate the actions and activities of all departments. With speed-to-market being a critical differentiator for food businesses, an oversight in one or more areas of the product development process, due to data mismatch, can result in massive delays or disruptions. 
Thankfully, food industry software solutions can prevent departments from operating in siloes, providing them with real-time insights and visibility on product-related data. Such solutions offer a single source of truth, and businesses can easily capture ideas and qualify them in structured stage gate processes. By dividing data into distinct stages that are separated by decision points, transparency and accountability can be ensured throughout the decision-making process. 
End-to-end traceability software also ensures that input from every part of the business is easily facilitated, with information consolidated and easily accessed through a central repository. This ultimately speeds up the entire product development process, allowing food businesses to bring new products to market faster. 
Enabling Sustainability From Farm-To-Fork 
Where sustainability is concerned, businesses must move beyond merely introducing sustainable products and ensure that products are managed sustainably as well. Organisations must continue to measure the environmental impact or carbon footprint of a product's full lifecycle, which can be especially tricky when switching suppliers, changing ingredients, or responding to new legislation. 
Businesses who are serious about sustainability can take their commitments to the next level by going beyond the fork, to close the circular economy loop with waste and recycling options as well. This is where product lifecycle solutions can help simplify the process, by offering the capabilities of changing product specifications and tweaking formulations. 
This optimises costs, removes inefficiencies, and ensures businesses can remain sustainable and competitive. Such solutions can even analyse the recyclability of packaging and suggest responsible food waste management options — steps that can boost the sustainability credentials of an organisation significantly.
At the end of the day, as more food businesses strive to achieve truly sustainable products, the capability to bring new products to market quickly will be crucial to build a competitive advantage. With a clearly defined sustainability scope and optimised software solutions in place, disconnected systems can be replaced with a centralised hub of product data and workflow, enabling a food business to adapt to changing demands and legislation — all while delivering the highest sustainability standards possible. 
MORE FOR YOU:
Packaging Trends
Sugar Alternatives
The Demand for Immune Boosting Foods
Plant-Based Formulations Using Citrus Fibre
Sealed Air: The Future Of Packaging Is Here
Food And Nutrition Trends
Getting It Right With Plant-Based Alternatives
Fibre — A Tasty Solution For Fat And Sugar Reduction
Digital Transformation In The F&B Industry
A Taste For Plant-based Cheese
What You Should Know About Smart Packaging
How Active And Intelligent Packaging Addresses Food Supply Shortages
SHARE WITH FRIENDS:
TAGS: