Stabilising Dairy Alternative Beverages
Thursday, February 20th, 2020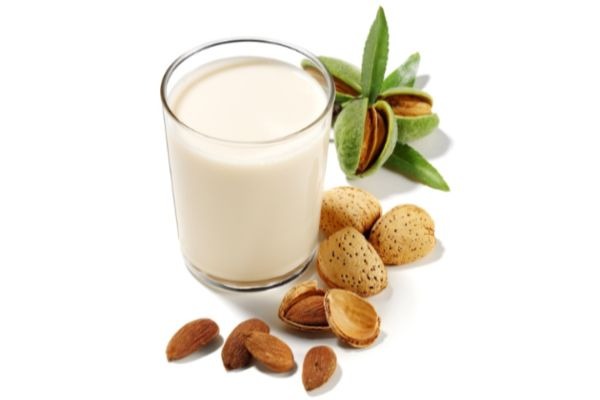 Consumers have a big wish list for you to fulfill in 2020. After being a global trend to watch for several years, multiple reports (and increased grocery shelf space) tell us that dairy alternative beverages are hotter than ever—especially in Europe and the U.S. Of course, soy milk has long been a staple in Asia. In addition to a desire for more protein, the high instance of lactose intolerance in the East Asian population—reported to be as high as 90 percent—is also driving the popularity of dairy alternative beverages.
We also see new varieties of alternative protein drinks such as coconut, almond, walnut and oat milk, plus mixed plant-based protein drinks, giving traditional dairy milk drinks some competition on the shelves. In fact, plant-based, oat and nut-based proteins will only gain momentum in the decade to come as consumers eagerly seek to increase protein consumption by trying new, alternative sources. While traditional protein sources still dominate, almost 20 percent of consumers now view legumes, nuts and seeds among their "primary protein sources," according to Nielsen.
Now that we have established a desire for plant-based, dairy alternatives, let's take a look at what consumers also have on their wish list for product developers:
Alternative beverages fortified with calcium and vitamins.
Alternative protein drinks with fruit and cereal mixed in.
Products with shorter, "cleaner" ingredient labels.
Products with reduced sugar and fat—however, consumers really love that full-fat, full-sugar taste. They want new solutions, but they don't want flavor and texture to be compromised.
Whew! Is it possible to create a dairy alternative beverage that accomplishes everything that consumers want?
Formulators Face Big Challenges
Working with plant-based proteins has its challenges because not all proteins are the same. They differ in their degree of solubility with pH, their size, molecular weight and amino acid content. In lower protein/higher fat systems (especially almond and coconut), there is also a need to enhance emulsion stability. Fortifying with vitamins and minerals such as calcium can destabilise proteins. Insoluble calcium is heavy and dense. It can settle during processing and form hard packs during storage. Added calcium does nothing to benefit consumers if it's at the bottom of the container.
And then there's the challenge of creating a low-sugar beverage that tastes good. How can you reduce sugar without reducing flavor? What product developers refer to as mouthfeel is what consumers probably call 'yumminess.' It's an attribute that can be hard to describe but it makes your dairy alternative product the one that consumers crave. Consumers want all the perceived health benefits of plant proteins and less sugar, but acceptance still depends on taste.
A key challenge when working on sugar reduction is the impact it will have on texture. Sugar not only sweetens, it also provides a bit of weight or body to a product that must be taken into consideration. It contributes to moisture retention in addition to the sensory properties of viscosity, texture and body. Substitute sweeteners haven't been able to deliver all that. They can have an aftertaste and may not add the same amount of body that sugar does. Without the addition of another ingredient to help, product developers can be caught in a balancing game trying to deliver health benefits, mask flavors and obtain a similar mouthfeel in reduced-sugar dairy alternative formulations.
Thankfully, There's A Big Solution
CP Kelco's KELCOGEL® Gellan Gum is the ingredient of choice for formulating dairy alternative beverages. A naturally derived ingredient, it features a multitude of benefits. Gellan gum ensures optimum suspension with a very light mouthfeel—enough to suspend and give you even distribution of protein and calcium but hardly noticeable in the mouth. In the important category of alternative dairy drinks with nata de coco, fruit or cereal particulates, it provides great suspension for these fun inclusions—whether you are producing a shelf-stable or refrigerated product.
That same pleasant, clean and gel-like mouthfeel is what provides the body of a full-fat, full-sugar beverage without the addition of multiple polysaccharides or stabilisers. This is one way that gellan gum can help you meet your clean label requirements with grades available to meet organic compliance and vegan formulations.
Discovered 40 years ago on a lily plant by CP Kelco (then called Kelco), gellan gum is a nature-based, soluble dietary fiber. We now produce KELCOGEL Gellan Gum on a large scale through the naturally occurring process of fermentation. As an industry leader, CP Kelco is proud of its high quality, innovative and naturally sourced ingredients. We have manufacturing plants around the world to maintain a diverse supply close to our customers. As the originators of gellan gum, our global team of passionate and experienced ingredient enthusiasts can also help you conquer any challenge.
To learn more about how multifunctional KELCOGEL Gellan Gum has earned the top spot in the formulator's toolbox—and pick up some great tips, read 5 Formulation Challenges You Can Solve With Gellan Gum here.
SHARE WITH FRIENDS:
TAGS: