Seizing New Markets With Dairy Innovation
Tuesday, September 8th, 2020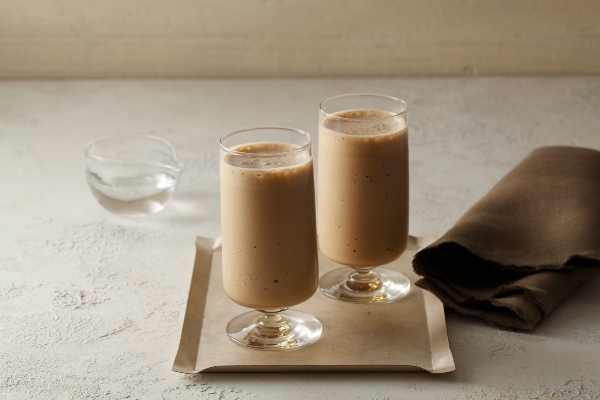 APFI magazine speaks to Dalilah Ghazalay, Regional Director for Southeast Asia at USDEC to uncover unique insights into the market trends for dairy as a component of functional beverages. 
Q: What are the benefits of dairy as a component of functional beverages?
A: From the nutrition conscious to fitness enthusiasts, protein beverages are a common and delicious choice for consumers of all ages and life stages who aim to achieve health and lifestyle goals. U.S. dairy proteins are a popular protein source in ready-to-drink (RTD) products given their excellent nutritional quality, mild flavour, ease of digestibility and unique functionality. Their versatility can be highlighted in the range of beverage products you can find them in, including:
Whey protein beverages for the sports nutrition market tailored to the protein needs of athletes and fitness enthusiasts for muscle health and post-exercise recovery

Smoothie-type beverages which contain a combination of fruit juice and milk or whey protein

Protein waters which incorporate refreshing flavours and colours 

RTD refrigerated coffees and teas fortified with dairy protein for added nutrition and consumer appeal

Medical and therapeutic nutritional beverages including milk proteins because of their favorable essential amino acids for protein synthesis, digestibility and health benefits

Neutral pH shake-type beverages fortified for seniors with the protein and nutrients they need for complete nutrition
Q: Could you highlight interesting trends for functional beverages in 2020?
A: Innovation in the category is strong—the only limit is imagination. In addition to continued expansion into new and unique fruit flavour offerings, such as a Calamansi-flavoured whey protein isolate beverage in Korea and a veggie whey protein beverage in the USA, we are also seeing convenience-driven packaging innovations beyond the ever popular mainstream RTD bottled beverages. 
For example, a unique innovation is a meal solution beverage bottle that comes paired with a bag of granola that can be added to the bottle and shaken to create a fun, nutritional and texturally satisfying breakfast for time-constrained consumers. We are also seeing beverages tailored to specific audience segments, such as whey protein juice pouches perfect for children's lunchboxes.
Q: What are the regional challenges for functional dairy beverages?
A: The regional challenges for functional dairy beverages in Southeast Asia are actually where the opportunity lies. High protein dairy beverage offerings have expanded in Thailand in recent years but are still rather new to the rest of the region. Once beverage manufacturers understand not only the range of functional and nutritional benefits, but all the ways they can be utilised in locally friendly applications, there is significant growth opportunity. 
For example, dairy proteins can be soluble and stable over a wide pH range, yet their natural gelation abilities—whey proteins in particular—are an important consideration because of their temperature and concentration-depending behavior. Understanding proper hydration procedures is important for successful utilisation. Product development trials have shown that U.S. dairy proteins work well with regionally popular fruit flavours including guava, mangosteen, sour sop and lychee, resulting in delicious and refreshing beverages.  
Q: How can F&B manufacturers identify opportunities in this market?
A: The region is large and diverse covering various socio-economic factors including culture, differing rates of development and consumption habits. A key tool to help identify opportunities and find ways to introduce new dairy products to consumers in the region is that of collaboration and partnerships. At USDEC, we are a knowledge resource and partner, helping Southeast Asian F&B manufacturers identify and seize new market opportunities with U.S. dairy proteins to delight and nourish local consumers.
First and foremost, we provide technical and ideation support for innovating with U.S. dairy proteins and other ingredients. We are also expanding our consumer research and insights capabilities to better understand what consumers know and think about protein and protein benefits. These findings are shared regularly with our partners in the region and an upcoming session is a two-part webinar series coming up on September 9 and 16 in Southeast Asia. Tapping on experts from the United States and Singapore, the webinar series will share insights and innovation ideas on how to develop winning products with U.S. dairy proteins. And that's just the start for our deepening programs and resources to help manufacturers in the region accelerate their business growth and success with U.S. dairy ingredients. 
Check these articles out:
Fonterra And BY-HEALTH Enter Into Strategic Partnership For Joint R&D Of Nutritional Solutions
Harness Localisation To Unleash Innovation
GlobalData's Snapshot Of APAC Dairy And Milk Beverages Market
Kerry Ranked #5 On FAIRR list Of Global Companies Actively Providing Plant-Based Ingredients For Foods And Beverages
Nestlé Launches Plant Based Milo In Australia
Organic Soft Drinks Global Market Declines Amid COVID-19
Colouring Plant-Based Foods Naturally
China Gives The Green Light To Whey Permeate Imports
SHARE WITH FRIENDS:
TAGS: