Sealed Air: The Future Of Packaging Is Here
Thursday, November 10th, 2022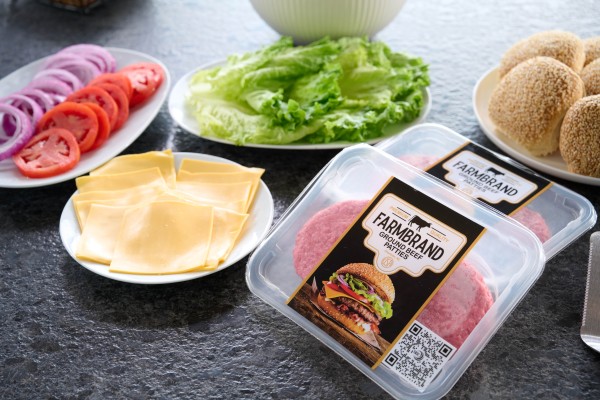 The future of packaging entails designing for sustainability, manufacturing efficiency and for a smarter consumer experience. By Alessandra Faccin, President of Sealed Air Asia Pacific.
The pandemic has forever changed consumers' relationship with food. How food is bought, cooked, and eaten, how food contributes to physical and mental wellbeing have become entrenched considerations among consumers. This has, however, also exposed the vulnerabilities in our food production and consumption systems. As a result, we are seeing consumers and business owners become more adaptable and resilient.
The road to recovery from the pandemic is a challenging one in the current global economy. The bouts of erratic weather now occurring across the world, coupled with rippling effects from geopolitical conflict, are disrupting production lines, agriculture, and food supplies worldwide. Supply-side constraints like labour shortages and demand-side pressures from reopening economies are exacerbating inflationary pressures.
Amid all these global headwinds, companies are reinventing and transforming themselves to tackle issues that are not only existential to their operations now, but also to meet the demands of the future economy. As a key stakeholder in the food supply chain, Sealed Air is doing its part to contribute to a safe, sustainable, and efficient value chain while investing in the pillars of sustainability, automation and digitalisation that will drive its future business.
As we solve critical packaging challenges, we are also working together with customers to address global concerns such as food safety and security, food waste, and sustainable use of valuable resources. This means designing our solutions for sustainability, for manufacturing efficiency, and for the smart consumer.
Designing For Sustainability
Among the topics of change gaining the most attention, sustainability almost takes the top spot for consumers. When it comes to packaging, it is always a science to strike a balance between practicality and sustainability; the key function of packaging is to protect the product, but there is also a need to prevent wastage. Packaging is essential for protecting perishable foods from spoilage and contamination. It can also extend a product's shelf life and reduce food waste. The way packaging is used does have environmental impact.
In food production, large amounts of resources are consumed, and the carbon footprint can be many times larger than that generated from packaging, especially for animal-based proteins. How we use packaging can reduce the overall environmental impact. So we need to think beyond materials and focus on the performance and outcomes of end-to-end packaging solutions. Choosing the right sustainable packaging solution with high performing qualities ensures that food production resources do not go to waste.
When it comes to designing for sustainability, our focus is three-fold. Firstly, we aim to reduce environmental footprint. We adopt data-driven approaches to compare alternatives for materials and equipment while optimising performance. Secondly, we want to prevent unnecessary waste across the value chain by minimising the amount of packaging materials and resources used, improving shelf life and reducing food waste at the same time. Thirdly, we enable packaging materials to be recovered in circular materials systems, and we increase the use of recycled and renewable materials in our formulas.
Globally, we are making significant progress on our 2025 Sustainability and Materials Pledge to design our packaging solutions to be 100% recyclable or reusable, and incorporate an average of 50% recycled or renewable content into our solutions. To date, approximately 50% of our solutions are already designed for recyclability and in those solutions, we have reached approximately 20% recycled and/or renewable content. Collaboration across the supply chain is key to driving change and is part of our pledge to work with partners to increase recycling and reusing rates.
Designing For Manufacturing Efficiency
The pandemic has fuelled omni-channel growth for delivery of goods and foods. Companies are stepping up to solve fulfillment challenges, decrease pack times and meet pack demands, while addressing labour shortages and navigating a more complex supply chain. Coupled with the need to reduce product and packaging waste and to increase 'touchless' solutions to ensure safety of the workforce, businesses are turning to automated solutions.
In 2021, the packaging automation market was valued at USD 60.3 Billion and it is expected to reach a value of USD 94.3 Billion by 2027, registering a CAGR of 7.8%. Asia Pacific is expected to account for a significant market share.
It is not just the competitive e-tail sector that is ushering in opportunities to automate solutions for future-ready packaging. Large producers and manufacturers are also turning to high-speed and high-efficiency packaging equipment that spans a spectrum of technologies from robotics and vision systems to sensors and systems integration. By creating touchless systems, we are reducing — or simplifying — the number of touches, reducing risks and labour dependency and increasing line speed and overall manufacturing efficiency.
Automation has become a strategic imperative, but it demands capital, resources, and a deep understanding of one's own operations. It is also an uphill learning journey for many businesses and one that Sealed Air undertakes together with customers. Just like designing for sustainability, which can be a balancing act, automating for the right reasons is important. This is where we adopt value stream mapping to identify the inefficiencies and pain points where automation can help to produce a better and more consistent product, and build a better business for our customers. Our solutions can range from automating one step in the packaging hall, such as bag loading, to creating an end-to-end solution that is digitally connected to upstream and downstream operations.  We design our solutions for high returns on investment, aiming to improve operating efficiency by more than 30% and providing a payback of less than three years, depending on the solution.
When combined with digital printing and smart packaging solutions, automation can extend efficiencies and sustainable outcomes through the supply chain right down to the consumer.
Designing For A Smarter Consumer Experience
Digital transformation is empowering the evolution of every industry and packaging is no exception. In times of unprecedented changes and supply chain complexity, every package can become a data point in a stream of information to be harnessed, analysed, and acted on. This can help businesses form better decisions and guide consumers to making informed choices.
In addition to supply chain traceability, a smart packaging solution can provide a connected, intelligent, and active experience between consumers and brands. It becomes a media channel for consumers to interact with any product through a code on the package, while enabling brands to tell their story. Sealed Air's recently launched digital packaging brand prismiq™ is a portfolio of solutions that combine digital printing, design services and smart packaging. Our proprietary digital printing technology will enable companies to be more customer-centric by differentiating each package, whether it is implementing a unique ID, personalisation or testing a variety of designs for packaging.
And just like any of our innovations, sustainability is a key part of the value proposition. For consumers, it means retrieving information on the sustainable aspects of the brand, product, and packaging. For businesses, sustainable outcomes include using less ink and paper through digital printing and reducing packaging waste by producing only what is necessary without pre-printing excess inventory.
Indeed, digital technology is bringing the fulfillment journey to a higher level. However, success as we define for our customers is the way technology is harnessed and deployed to achieve sustainable outcomes. In a 2019 McKinsey report on The future of packaging, their experts 'expect tomorrow's packaging to be smart, personalised, and reusable.'  Sealed Air is already heading in that direction with our continuing investments in sustainable, automated, and digital solutions. Fast forward to 2022, our experience in living through the pandemic has only shown that we are on the right path, and that challenges, vulnerabilities and crises can provide impetus for growth, development, and transformation.
MORE FOR YOU:
Food And Nutrition Trends
Getting It Right With Plant-Based Alternatives
Fibre — A Tasty Solution For Fat And Sugar Reduction
Digital Transformation In The F&B Industry
A Taste For Plant-based Cheese
Packaging And Processing Trends
What You Should Know About Smart Packaging
How Active And Intelligent Packaging Addresses Food Supply Shortages
Plant-Based Frozen Desserts
Plant-Based Diet: Texture Counts For Plant-Based Success
Intralogistics: Automation & Digitalisation Solutions
Sustainable Solutions To Food Waste & Food Safety Issues
SHARE WITH FRIENDS:
TAGS: