Rethink Energy With ADM Next Generation Energy Drinks
Thursday, March 24th, 2022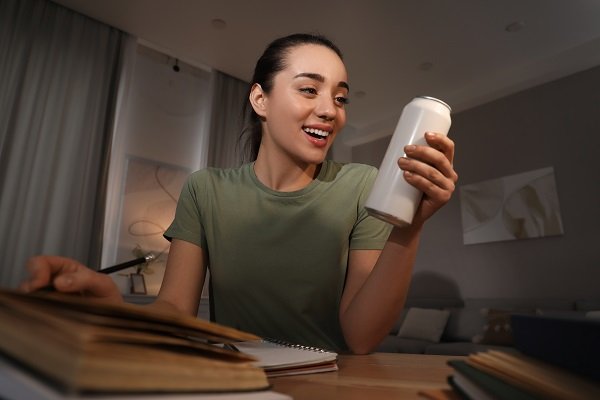 Consumers' wellness philosophies are increasingly rooted in an understanding of themselves as complex beings with unique needs. They are proactively managing healthier lifestyles and diets and making increasingly mindful decisions towards options they believe promote physical, mental and emotional wellness as nourishment for the whole self, identified as one of ADM's global consumer trends fueling growth in the food and beverage space. 
With high relevance to the conceptual space of energy, we are observing new narratives which call for ways to communicate energy in new ways. According to ADM's propriety consumer energy study, consumers expectations are changing from "just need" to also "include wants" towards emotional and functional values like "Being Energised", "Craving Indulgence" and "Wanting Excitement".
'Euromonitor analyses that Asia-Pacific energy drinks market to be growing at a CAGR of 3.8% in the forecast period of 2021-2025 and is expected to reach the USD 16.9 billion by 2025.'
According to FMCG Gurus, 2021, over 55 percent of the consumers surveyed in APAC are interested/very interested in products that promote improved energy levels. A continuously growing market segment in APAC energy drinks' emotional and functional value proposition towards the consumer also pays off in the segment performance. The market is continuously growing with strong growth rates and a promising but also impressive prediction for the future development with a value growth rate of 7.6 percent between 2020 to 2021, according to Euromonitor.
Traditionally, energy drinks have been positioned to impact performance and provide a feeling of increased energy, these drinks are fast evolving to capture new consumer groups such as e-gamers looking for a way to stay alert and engaged in an immersive digital world and seeking gentler energy through a more lifestyle-oriented and modernised lens.
Energy drinks are more than just a beverage. Well-known for their activating and energising functionality, they are also consumed because of their unique and appealing taste profile. Energy drinks combine functionality, as well as lifestyle and emotional appeal, and they fulfil consumers' demands for multiple consumption occasions, like alertness when driving or while at work, when learning or to stay awake in the evening when meeting friends. 
This offers manufacturers multiple options for their own energy drink concept and flavour profile, as well as future-oriented range extension opportunities to participate in the attractive energy drinks market. 
ADM – Your Partner for Energy Drinks
Explore How ADM Can Help Your Energy Drink Business
ADM has the expertise when it comes to energy drink formulations, ingredients and flavours to support you every step of the way.
Flavour & Taste Profiles from ADM's flavour expertise create the flavour profiles and great tastes that consumers love. Taste preferences are different from region to region. Count on ADM's solutions that meet APAC consumer's tastes.
Innovations Create the next generation of energy drinks. ADM continues to evolve in flavour and concept innovations supported by a range of botanical and functional ingredients designed for consumer-specific consumption occasions.
Concepts & Solutions What are consumers' energy drink preferences today? ADM can help you create the energy drink portfolio that fits your brand while further driving your business and diversifying with innovations to meet consumers' expectations. Explore ADM's offerings from classic options to appealing fruit-flavoured range extensions to innovative complete turnkey beverage development and beyond.
Portfolio & Expertise ADM's broad portfolio enables you to evolve your energy drink range and to create future innovation supported by our experts in flavour creation, product and concept development and technical solution expertise. 
Be successful with ADM's energy drink solutions that support aspiring consumers to establish a consistent, integrated lifestyle of wellness and optimal performance in everyday life.
Get in touch with us and explore the multiple solutions for your business!  
MORE FOR YOU:
Digitalisation In The Midst Of A Pandemic
How Has The Pandemic Forced Us To Adapt In The Food Manufacturing Industry?
Apollo Celebrates 175 Years
The Advantages Of Automated Food Packaging
Sustainable Decision
The Growing Trend Of Seeds: How Can Companies Benefit From Effective Processing?
Three Major Global Food Trends Identified In New 2022 Trend Report
ADM Unveils The Next Big Consumer Trends
Asia's Beverage Industry Approaching A Tipping Point For Sugar Reduction Initiatives
To not miss our exclusive articles, follow us on our social media platforms LINKEDIN, FACEBOOK, TWITTER
WANT MORE INSIDER NEWS? SUBSCRIBE TO OUR DIGITAL MAGAZINE NOW!
SHARE WITH FRIENDS:
TAGS: