Reducing Sugar, Redefining Sweetness
Monday, May 4th, 2020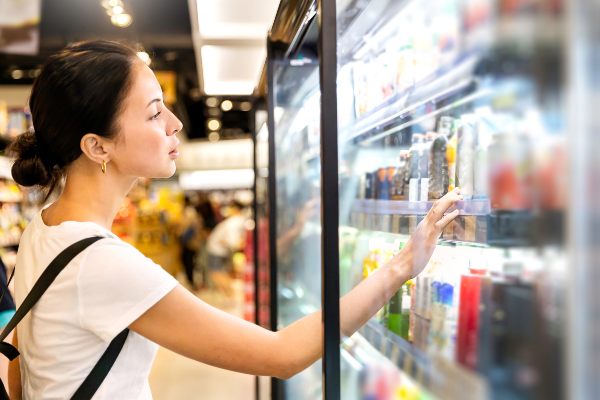 The sugar reduction movement has gained mometum across the globe, with most of the impact hitting the beverage industry. Sugar is the latest dietary enemy and in particular, sugar-sweetened beverages are being blamed for the obesity and diabetes epidemic that have emerged in recent years. By Dr. Aoife Marie Murphy, Nutrition Scientist at Kerry Taste & Nutrition.
Dr. Aoife Marie Murphy
Evolving consumer trends, coupled with pressure from public health bodies have resulted in a wave of taxation, advertising bans and front-of-pack labelling initiatives that are reforming the beverage industry in the Asia Pacific region. Singapore is the latest country to announce a sugar reduction strategy in March 2020.
Type 2 Diabetes In Asia-Pacific: An Evolving Landscape
According to the World Health Organisation (WHO), Southeast Asia (SEA) has seen a dramatic increase in diabetes in recent years. An estimated 96 million people have diabetes in the region, 90 percent of whom have Type 2 diabetes, which is preventable through a healthy diet and lifestyle. This has coincided with rising obesity rates and increased sugar intake due to the popularity of sugar-sweetened beverages in SEA. Evidence indicates that consuming one to two cans of sugar-sweetened beverages per day leads to a 26 percent greater risk of developing Type 2 diabetes. In response to these rapidly growing rates, WHO developed the Action plan for the prevention and control of Non-Communicable Diseases (NCDs) in South-East Asia 2013–2020. The plan calls for a 25 percent reduction in overall premature mortality from diabetes and other NCDs, and to halt the rise in obesity and diabetes by 2020.
Sugar Taxes Versus Unconventional Measures?
Governments can take a number of actions to improve availability and access to healthy foods and have a positive influence on the food people choose to consume. To date, the majority of sugar reduction measures globally has been as a result of taxation. Indonesia is the latest country in Asia Pacific to propose a sugar tax on all ready-to-drink beverages, following in the footsteps of Thailand, Brunei, Sri Lanka, Philippines and Malaysia. WHO advocates the current body evidence for sugar taxes in reducing consumption of sugary beverages, and is strongest when prices are raised by 20 percent.
One of the outcomes of implementing sugar taxes is to encourage voluntary reformulation of sugary beverages. For example, in the United Kingdom, over 50 percent of soft drink manufacturers reduced their products' sugar content between March 2016 and April 2018 in response to tax legislation. This means it is possible the taxes are having an additional impact on sugar consumption.
Singapore, however, has dismissed a sugar tax in favour of unconventional sugar reduction measures. In Singapore, 1 in 9 people develop Type 2 diabetes, which is the second highest rate globally after the United States. Singaporeans consume on average 12 teaspoons of sugar per day, more than half of this comes from sugary beverages. Singapore's 'War on Diabetes' was announced in 2017, leading to an implementation of various public health measures to tackle the issue. More recently, in March 2020, Singapore announced its sugar reduction measures for both pre-packaged and freshly prepared beverages which will come into effect end of 2021.
These measures include implementing a front-of-pack labelling system referred to as 'Nutri-Grade' which will indicate to the consumer the health level of the beverage on a scale of A-D. The percentage of sugar within the beverage will also be on display. Beverages that are considered least healthy (i.e. Grade C or D, highest in sugar and saturated fat) must display the Nutri-Grade front of pack. Grade D beverages will also be prohibited from advertising. These measures are expected to discourage consumer purchasing of these beverages and reduce the risk of Type 2 diabetes. According to a recent report published by IGD, sugar is the biggest concern for Singaporeans, with 53 percent of consumers actively observing the sugar content in the foods that they eat. It is therefore likely that a front-of-pack label indicating sugar levels will be well accepted by consumers.
It remains to be seen if these measures will have the desired effect in Singapore or if taxes are the best approach for guaranteeing industry-wide sugar reduction. As governments measure the successes of sugar reduction measures on public health, many may be inspired to expand the regulations to additional food and beverage categories.
Market Challenges For The Beverage Industry
Beverage manufacturers are now faced with the imminent challenge of beverage reformulation. While nutrition is paramount, consumers are not willing to compromise on taste so the success of reduced, low and no sugar drinks is dependent on a brand's ability to maintain product quality.
Sugar reduction is more complex than a simple recipe reformulation. As well as flavour, sugar also plays an important role in texture, colour, viscosity, mouthfeel and aroma. Therefore, manufacturers need to take steps to preserve these qualities, while at the same time masking bitterness and off-notes which may increase when sweetness levels are reduced.
Low sugar claims can have negative perception for consumers who assume such products are taste-compromised. The regulatory environment for sugar reduction is complex with rules regarding sweeteners and the additives needed to replace the functionality of sugar. Negative public perception of these additives is also a challenge, but technological innovation is adding "clean-label" solutions to the sugar reduction toolbox. Finally, there is a challenge for manufacturers in balancing the costs associated with meeting consumers' nutritional, taste and clean-label expectations.
This is where taste modulator technology can come into play to address products that have been nutritionally-optimised or adapted to meet evolving regulatory measures. Kerry's TasteSense solutions for instance, is a sweet optimisation collection of natural flavour solutions that utilise proprietary taste modulation technologies to reduce sugar by up to 30 percent without compromising taste, improving mouthfeel and flavour impact in products with reduced sweetness, reducing off-notes of High Intensity Sweeteners (e.g. Stevia, Sucralose, etc.) and lowering the cost of reformulation. The result: delivering products that are nutritionally-balanced, with the taste and textures consumers love.
Check these articles out:
Tetra Pak Collaborates With Hexagon In Smart Plant Engineering Platform
Sweetening Things Up: Offering Advanced Sugar Alternative Products For Asian consumers
Cage-Free Production Systems In Thailand
Givaudan x UC Berkeley: New Protein Sources
US FDA Concludes Review Of Sugar From The First GM Sugarcane Variety
Study Finds Indian Consumers Keen To Eat Healthier But Will Not Compromise On Taste
NSF International Launches 'Raised Without Antibiotics' Certification
Vitafoods Europe Postponed To September 2020
Study Higher Carbohydrate Intake Linked To Mortality Risk
Salt Of The Earth Expands Global Availability
SHARE WITH FRIENDS:
TAGS: