Recalibrating Retail Strategy At Stores Vital For FMCG Success In 2021
Wednesday, January 27th, 2021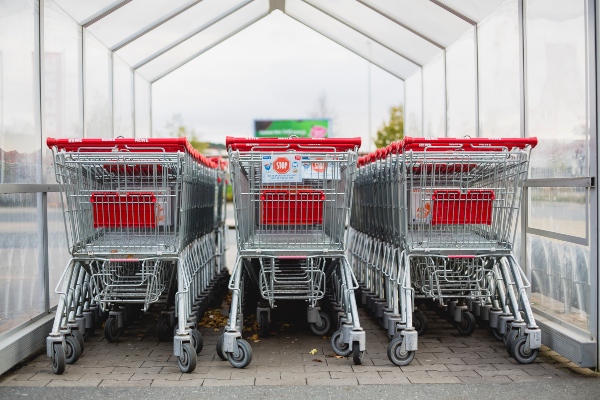 Shoppers expected to show shifts in purchase patterns for food and beverage category.
This year brought lockdowns, restricted movement and social distancing to the lives of consumers like never before, but it also revealed the ability of consumers to voraciously adopt ecommerce, contactless delivery and direct-to-consumer brands. The next few months are expected to witness consumers becoming more discerning about their products choices, store proximity and value from FMCG purchasing.
2020's second quarter altered FMCG dynamics between consumers and retailers globally as constricted circumstances lead to home and shopping routines unlike the past, coupled with a strong desire for pandemic lead product choices especially in the APAC region. Notably in the food and beverage category, the top five products that were part of consumers' pandemic pantry included—milk, yoghurt, noodles, edible oil and packaged water. Liquid milk, noodles and edible oil continued to show good growth in 2020 due to the homebody economy continuing longer into the new year.
Chart 1: Singapore Food and Beverage growth—Q3 2020 
As a result, it radically shifted and drifted FMCG spends at Golden Stores—those that account for 80 percent of sales, with store choices being pushed out of busy city commercial centres and into outer lying areas and far closer to where people live.
Consumption Moved Away From Urban Centres
Nielsen data insights suggest significant shifts in the retail landscape globally with a solid mix of online and in-store shopping blending in consumers' lives depending on the health and safety concerns playing out at a given time due to local spread of infection. Nielsen study revealed that physical stores at frequently visited urban zones witnessed initial store closures and new store openings were recorded at residential and suburban areas given the rise in homebody economy and travel limitations. Globally, consumers who shopped at a new store grew from 39 percent in May to 45 percent in September this year whereas 46 percent of Singaporean shoppers have shopped in a new store in Sept 2020. 
In a sharp contrast from pre-COVID times many consumers are utilising their store visit to seek value from purchases, and to stock up necessary essentials in a single trip. In 2019, 80 percent of total FMCG sales in Singapore came from 19 percent of total stores—this has since reduced and is now further concentrated into just 17 percent of total stores. Bulk of all FMCG spend in Singapore is highly concentrated on a small group of stores for growth.
The lockdown was strictly observed in Singapore—accelerating online adoption but also driving unusual growth in certain stores due to proximity. Nielsen data indicates the variation in growth & decline in FMCG stores from Mar-Aug 2020 vs same time a year ago ranged from +174 percent to -11 percent.
With convenience stores often located near transport locations and offices there has been a natural decline in footfall, which has also been compounded by the fact that Singaporeans have been looking for more deals and also more stockpiling due to the homebody reset. Personal care categories such as Personal Hygiene and Oral care are seeing strong growth, but this is not driven by personal care offline stores which are declining -8.5 percent.
The convenience of Super/Hyper and Online stores, plus shoppers venturing out less to malls, there have been clear shifts in terms of where Singaporeans are shopping. In 2019, Online accounted for 9 percent of sales and now it is 12 percent and has overtaken traditional trade stores and personal care offline stores as the 2nd biggest channel in Singapore for FMCG
Time To Rationalise The Shelf
Globally, 78 percent of consumers are rebalancing their spends having confirmed a survey that they have changed their spending to save on household expenses in Q2 2020 compared to 68 percent in Q4 2020. As consumers will desire FMCG to address health, wellness, immunity, hygiene etc. within limited ability to spend, there is a challenge to address the right product assortment at store and at the same time continue effort to introduce new products suited to evolving needs of consumers. 
There has been a disruption in the ranking of stores for FMCG retailers and manufacturers owing to the shift of consumer base physically as compared to pre-COVID times. Retailers need to think about breaking the mold and rethink store level shelf placement optimization to enjoy incremental sales and achieve profitability. One of the crucial factors for success for manufacturers will be to rework distribution mechanisms cohesively.
Promotions Matter, Now More Than Ever
In the initial stages of the pandemic, promotional spending for brick-and-mortar stores dropped considerably, as retailers attempted to control store traffic due to social distancing measures and distribution issues along their supply chain.
According to the latest data from Nielsen, promotions are picking up again, with a 25 percent increase of consumers reporting that they've taken advantage of a special offer and promotions in September than they had in March of this year. 
FMCG retail experienced an unprecedented boost in ecommerce with 27 percent of first-time online shoppers added globally, and the stickiness for online is promising with over a quarter (26 percent) of consumers said to have shopped online multiple times per week and 69 percent confirmed they shopped online in the past week. 
Notably, while the FMCG sales in the US increased, the promotional support to sales decreased by 7 percent compared to the previous year. Further, the promotional efficiency of non-perishable FMCG category has been close to flat in September this year vs the same period last year. However, promotional efficiency of perishable products is down a significant 23 percent.
In Asia we have seen that FMCG sales have been declining -2 percent in both Q2 and Q3 2020 vs 2019. Though we are seeing positive growth in Singapore where the FMCG growth rate was +27 percent in Q2 and +14 percent in Q3.
Looking forward we expect Singapore's FMCG growth rate to normalise in 2021. The high growth rates in 2020 will be hard to maintain, nonetheless we believe that with the long-term extension of Phase 3 and changing behaviour norms will lead to a longer-term higher base than the normal levels seen in 2019.
Although the long tail impact of economic slowdown will continue during the initial quarters of 2021, the defining moment for the FMCG industry depends on how retailers and manufacturers adapt to evolving consumer behaviour and shifts in the retail landscape by leveraging price & promotion strategies, assortment, route-to-market and e-commerce. The FMCG industry has to prepare now as the other side of the horizon is soon to witness shoppers embracing pay-over-time models, subscriptions and seamless omni-channel experience.
*References available upon request
Check these articles out:
Creative Beverage Trends In Asia: Identified by Artificial Intelligence
Digital Technologies Are Changing The Way APAC Consumers Manage Their Health
Four Predicted Consumer Resets Will Shape The Southeast Asian FMCG Market Of Tomorrow
Ready-To-Eat Meals Market To Reach US$99.1 Billion
Burger King Releases Its Plant-Based Impossible Whopper In US
SHARE WITH FRIENDS:
TAGS: