Quenching New Thirsts In Emerging Markets
Monday, September 18th, 2017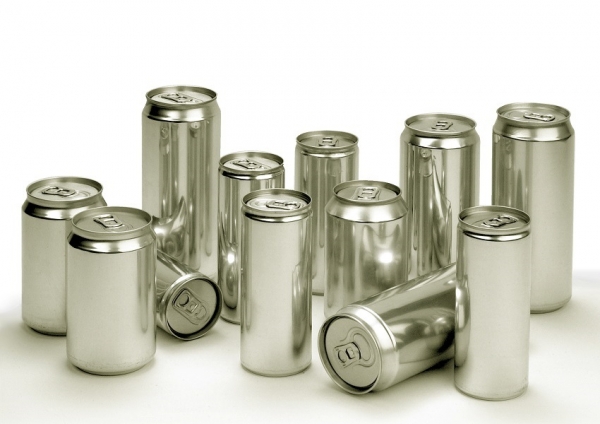 The emerging markets of today are predicted to form an economic powerhouse in the next few years. What trends and opportunities are there in these markets, especially for the beverage industry? By Thomas T. Fischer, vice president, investor relations and corporate affairs, Crown Holdings Incorporated
Emerging economies are becoming increasingly important destinations for global beverage manufacturers. An emerging market economy is typically defined as a country that is progressing towards becoming more advanced, usually by rapid growth and industrialisation.
Many countries under the 'emerging markets' umbrella, when combined, form an economic powerhouse. In fact, by 2020, these regions, which are experiencing a burgeoning and increasingly prosperous middle class, are expected to represent 41 percent of global consumer expenditures. How are these markets important to the beverage industry?
Emerging With Importance
Emerging economies are attractive markets for consumer packaged goods manufacturers, including companies within the beverage sector, because of the increase in consumer spending in these geographies.
According to a report by market research provider Euromonitor International, population growth is forecasted to grow three times greater in emerging markets than in developed economies between 2013 and 2020. These regions now account for 50 percent of global gross domestic product (GDP). Developing markets in the beverage can sector are expected to continue to grow at a substantially faster rate than the overall global average of three percent.
Furthermore, Southeast Asia remains a key market for beverage packaging, thanks to the popularity of a wide variety of teas, fruit juices, beers and energy drinks. The demand for carbonated drinks and beers in particular continues to rise—in 2014, the Nikkei Asian Review reported that the soft drink market in Indonesia, Malaysia, Thailand, Philippines, Singapore and Vietnam was worth a combined US$8.7 billion—up 50 percent from 10 years ago.
Recognising that each emerging market presents its own set of opportunities for growth and development is a critical step in leveraging unique prospects and expanding our global presence.
Trends And Growth Of Emerging Countries
The Asia Pacific region has experienced significant growth over the last several years with beverage cans in particular growing faster than many other packaging formats, for a variety of reasons.
Increasing household income, purchasing power and tourism have driven investment in areas such as Vietnam and Cambodia across different industries including food and beverage. In Thailand, consumers increasingly demand for smaller serving sizes for convenience.
Carbonated beverages, ready-to- drink tea and coffee are steadily gaining more popularity in Thailand, yet the issue of a healthy lifestyle is also a growing hot topic with the increasing amount of discussions regarding overconsumption of soda and sweet drinks. Smaller volume cans allow consumers to indulge their desired drinks without the concern of overconsuming, and gives them the liberty to choose how much they would like to drink.
One trend specific to markets in Southeast Asia is the fact that with the rising demand for more convenient and recyclable beverage packaging, drinks that are traditionally sold at street stalls are now also being packaged in aluminium cans as well. This is a phenomenon that can be observed across Southeast Asian countries, where drinks from street stalls are highly popular and widely enjoyed by local customers of all ages. Barley and sugar cane tea, for example, only used to be available from stalls that would brew it on the spot, but today they can easily be purchased in retail outlets as well. Consumers can now not only drink in the marketplaces, but they can also buy their favourite traditional drinks in supermarkets and convenience stores to enjoy at home or on-the-go.
These different consumer segments require that manufacturers create innovative and diverse packaging formats to help with purchasing decisions.
In Brazil—the world's third largest beer market by volume—there has been a shift from other types of packaging towards the use of aluminium beverage cans due, in part, to a move toward off-premise consumption. In addition, the average household is shrinking in size while the number of single households is increasing at a corresponding rate.
To meet the evolving demand for beer, a number of different can sizes have been introduced to the market which has even created new consumption occasions. For example, nine-ounce cans are increasingly popular within Brazil's beach communities. We are also seeing smaller serving sizes growing in popularity in Mexico.
The Common Ground Of Emerging Markets
Although they have many differences, not only in geography and demographics, are there similarities among consumer preferences in the beverage industry in the emerging markets?
Similarities in these markets come in terms of consumer preferences. For example, middle class consumers in these markets are showing greater awareness of sustainability and the impact that food and beverage packaging has on the environment.
In Colombia, for example, beverage brands can meet consumers' interest in reducing their ecological footprint by creating smaller packaging formats. Similarly, in Turkey, consumers are seeking more recyclable packaging. Metal packaging is particularly suitable to these needs, as it is less bulky than other materials, easy to ship and store and also infinitely recyclable. A beverage can is one of the most recycled packages on the planet, with the ability of returning to the shelf as another beverage can in as little as 60 days after being consumed.
Certain economies such as Malaysia place a strong emphasis on safety when it comes to food and beverage consumption. In this segment, packaging formats that offer tamper-free barriers for beverages are critical.
Aluminium cans provide an airtight barrier to keep beverages safe from oxygen and light, more so than other packaging formats. Such safe-guarding of the product inside is especially important when it comes to beers and fruit juices. Cans also chill beverages quickly, requiring less energy for consumers to realise the fresh, cool taste of their chosen drink. These are all key selling points to consumers who desire a refreshing taste and are concerned about safety.
Another similarity among consumer preferences in the beverage industry is the growing consumer preference for different sizes and formats, including smaller and sleek-style cans.
The popularity of sleek-style cans is in part due to increased consumer preference for premium-looking products with unique or differentiated packaging. Sleek-style cans foster new drinking occasions and attract younger, more active consumers. These sleek-style cans also serve as a healthier alternative for customers who wish to drink less and consume fewer calories. This packaging format is also more ergonomic, featuring a user-friendly design that is more comfortable and convenient to grasp, allowing young and old consumers alike to handle their drinks more easily and safely. In mature markets like Japan and Korea, 250 ml slim cans are already prevalent at retail shelves to meet the popular demand.
Pointers To Stay Ahead Of Competition
Emerging markets have grown significantly over the last several years and are expected to continue to grow. At the same time, the number of beverage brands available on store shelves continues to increase, and such changes can increase the possibility of consumers facing difficulties in distinguishing one product from another.
In fact, it was announced by Euromonitor International in 2014 that the soft drink market volume in Asia Pacific rose by 6.9 percent. In order to attract greater consumer attention, packaging has become a key tool for boosting brand loyalty, and is today one of the most important parts of a marketing campaign. This has led to an increase in demand for unique and personalised packaging from consumers. To draw consumers' attention to their own beverages out of the many brands available, brands should not only make use of attractive and engaging packaging, but also be able to design packaging that is unique to consumers' drinking experience.
For example, the new innovations and capabilities in metal packaging help brands to create packaging that genuinely connects with consumers through the five senses—sight, sound, touch, smell and taste. The design of the can, the sound it produces when it is opened, tactile enhancements such as novelty finishes and easy-open ends, the full aroma of the beverage and the perfectly preserved flavour of the drink—these are all values that beverage cans are able to convey to consumers.
Other than meeting the demand for innovative beverage packaging that appeals to consumers' purchase decisions, beverage brands should also look for a packaging partner who is able to provide them with an economical packaging option to achieve cost efficiency. Metal packaging is a viable solution that allows brands to fill the cans the fastest on packaging lines and achieve cost savings from the minimal secondary and transport packaging required.
Another benefit that metal packaging brings is its contribution to the environment, as it is 100 percent and infinitely recyclable. The concept of recycling and making environmentally-friendly purchases was once considered a luxury, but this is no longer entirely true, especially since consumers from the emerging markets are considering more number of factors when making purchase decisions over the past decade.
Price is not the sole concern anymore. The consumer culture of considering the brand value, product quality and social commitment is growing even stronger today. Developed Asian countries such as Singapore, Japan and Korea are already in line with global environmental standards—from green consumerism to sustainable manufacturing processes, and it is easily observable that the emerging markets are also following the trend to have larger percentage of environmentally-friendly product on the retail shelves.
According to a Nielsen survey conducted in 2015, 80 percent of Southeast Asian consumers are willing to pay more for products from a socially responsible brand. The positive value of providing an environmentally-friendly product does not stop at meeting the growing consumer demands; it also has an impact on the growth level of a brand. Brands committed to sustainability grew more than four percent globally in the past year, whereas those who did not achieved less than one percent growth. It has become inevitable for consumer goods manufacturers including those of food and beverage to integrate sustainability into the business model and manufacturing process.
The key to succeeding in emerging economies is to understand their vast diversity and also to cultivate customers' growth. Branding decisions require careful adaptation to consumer preferences and tastes, and ultimately a flexible approach.
SHARE WITH FRIENDS:
TAGS: