Pushing The Boundaries Of Sustainable Packaging Materials
Wednesday, October 20th, 2021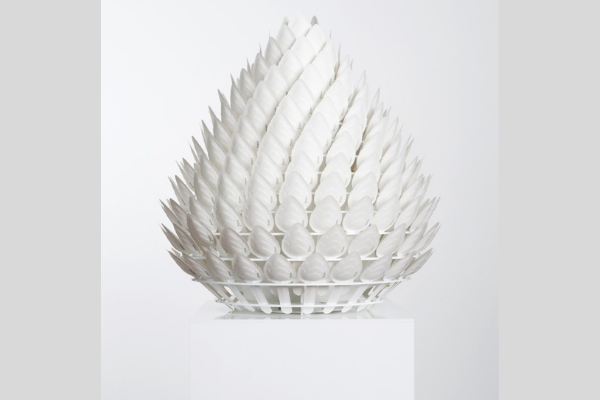 When it comes to sustainability, it is important for food producers, packaging material and machine manufacturers to work together to align the different product, material, and machine properties.
---
With consumers becoming increasingly ecologically conscious, food manufacturers need to rethink their products in terms of sustainability along the entire life cycle to meet customer expectations. Not only the source materials and production processes of the product are crucial; the recyclability of the packaging also has a major impact on the ecological footprint of the product. Among a variety of sustainable materials, two are gaining huge traction within the industry: paper and recyclable mono-material films. 
Paper—A Material With Tradition
Secondary and end-of-line packaging made of cardboard material is omnipresent in consumers' day-to-day lives. Sustainable variants of paper-based packaging materials consist either of recycled paper fibres, cardboard, or paper with a thin coating or finishing. In line with the circular economy, paper-based solutions are optimal because they can be recycled repeatedly, thus ensuring long lifecycles and reducing waste. While the processing of paper for secondary and end-of-line packaging is well established—not least due to good machinability—there is still uncharted territory to explore with respect to paper as primary packaging.
Packaging Dry Goods Safely & Sustainably
When using paper as primary packaging, the interaction between packaging and product is key as the product requirements determine the application possibilities of the packaging material. For example, paper is well established as a primary packaging material for products with low barrier requirements. 
However, packaging machinery suppliers and material suppliers are constantly working on solutions with improved recyclability to help lower the ecological footprint of the packaged product. One project where this collaboration has led to success is the innovative sealed paper bags that machine manufacturer Syntegon has developed with paper manufacturer BillerudKorsnäs. The vertical bags available in pillow, gusseted or block-bottom styles reduce the amount of sealing medium needed to only five percent. The result is a dust-tight mono-material paper packaging for dry foods, such as flour, sugar, and pasta with a paper content of 95 percent. The paper bag is made possible by the smart combination of Syntegon's innovative vertical form fill and seal machine (VFFS) with ZAP-Module and Axello® ZAP paper from BillerudKorsnäs. 
Conquering New Grounds 
However, the possibilities of paper-based packaging do not end there. Especially cold-sealable barrier papers offer many more application possibilities. They can be processed on horizontal flow wrapping machines almost without speed or format restrictions when compared to plastic variants. Especially when packaging chocolate, this technology shows promising results. For example, in a joint project with a leading German chocolate manufacturer, Syntegon was able to develop paper packaging for their chocolate tablets with low fat content. Using cold-sealed paper on horizontal flow-wrappers equipped with a special forming shoulder and sealing tools, the manufacturer was able to provide maximum product protection. 
Another innovative paper-based packaging solution that keeps pushing the limits of the industry are Syntegon's Shaped Paper Pods for viscous or liquid products. Thanks to their reduced plastic content, they can be disposed of and recycled in the wastepaper stream in many countries. By using BillerudKorsnäs' 3D formable FibreForm® paper, the pods are embossed ten times deeper than regular paper, resulting in a unique appearance. Various types of barrier layers can be applied to ensure the necessary protection of the respective product.
Not Your Average Film
Paper is not the only sustainable packaging material that has been gaining more and more popularity among manufacturers and consumers alike. Fully recyclable mono-material films are another sustainable option. Fragile products with high barrier requirements such as bars, cookies and crackers can be wrapped using fully recyclable polypropylene. 
When using mono-material films as opposed to composites, there are some differences to keep in mind. Mono-material imposes high demands on sealing technology, especially in the high output range. The sealing window is much smaller because the temperature-sensitive outer layer will be damaged if the sealing times are too long. 
At the same time, insufficient energy input results in inadequate sealing. With heat-resistant composites this is unproblematic; however, in the case of heat-sensitive mono-materials, this can easily lead to defective seals and damaged products. To create the perfect seam using mono-material films at different film speeds and constant energy input, the three sealing parameters of pressure, temperature and time need to be coordinated optimally. 
The potential of mono-materials for sustainable packaging is enormous as another collaboration of Syntegon shows. By using the innovative PHS 2.0 sealing system for vertical form, fill and seal machines and a specially developed polyethylene film, Syntegon is able to produce sustainable pillow bags for frozen food. By switching to 20-micrometer-thin biaxially oriented polyethylene (BOPE) film, manufacturers can reduce film thickness and achieve a material reduction of 35 to 50 percent. 
Towards A More Sustainable Future
When it comes to sustainability, it is important for food producers, packaging material and machine manufacturers to work together to align the different product, material, and machine properties. These collaborations have already yielded promising results; however, the industry is far from having tapped their full potential yet. By continuing to push these boundaries and developing new and innovative sustainable packaging solutions with its partners, Syntegon technology is contributing to a more sustainable future where consumers will be able to buy products without regret.
You might be interested:
Small But Smart: Packaging Automation For Smaller Facilities
A Label With Creases?
Sustainability: It's The Outside That Counts
Plastic Pollution: Are Food Companies 'Behind The Curve'?
Australia's First Soft Plastic Food Wrapper Made With Recycled Content
Bumpy Road Ahead For Artificial Food Colours
Are Organic Fruits And Vegetables Really That Safe And Healthy?
To not miss our exclusive articles, follow us on our social media platforms LINKEDIN, FACEBOOK, TWITTER
WANT MORE INSIDER NEWS? SUBSCRIBE TO OUR DIGITAL MAGAZINE NOW!
SHARE WITH FRIENDS:
TAGS: