Precise Checkweighers For High-Performance F&B Production
Wednesday, July 8th, 2020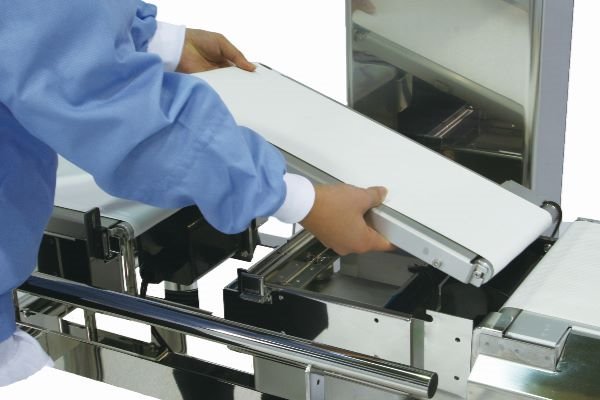 Yamato's Checkweigher J series is easy to operate, shows improved productivity, and is versatile enough to benefit a wide range of industries.
In these critical times, the food industry has become increasingly competitive. Consumers expect high quality food that is safe to consume at affordable prices. Likewise, food manufacturers also endeavour to produce these consumable products accurately, without much waste. This helps to lower the cost of production.
One essential step to minimising waste and keeping costs low is employing a checkweigher, a machine specifically created to ensure that the weight of packaged goods are uniform and that consumers are not getting packets that are overfilled or underfilled.
Here are some key benefits of investing in a checkweigher from Yamato:
The Checkweigher J series is HACCP and GMP compliant. It provides a high level of hygienic safety for wide range of production lines. It also comprises of a tubular pipe which minimises dust accumulation. The tubular pipe is adopted for the; in addition, all-SUS design (buffing) and an open-frame structure provide ease of cleaning and a high level of food safety.
The Checkweigher J series features the highest productivity in the industry at speed 480ppm and an accuracy +/-0.07 g. Its new type of high rigid load cell shortens the settling time, thus resulting in high speed and high accuracy weighing.
Its wide range of conveyor sizes ensures that the product being weighted fits properly, thus maximising speed and accuracy.
Moreover, in an operating environment with more vibration, a dual load cell removes low frequency vibration and contributes to high accuracy weighing.
A 10.4-inch colour touch screen offers higher visibility and better usability
The easy initial setting, Yamato's original "Automatic program setting system", allows initial settings to be performed without any complicated parameters.
Succeeding conventional model screen formats, visibility and usability have been improved in this new generation of checkweighers. An industry-competitive quality high-resolution screen is adopted where even small letters can be seen easily.
Easy Cleaning & Maintenance 
The machine comes equipped with an error location indicator, an anti-error monitor, and alert function. This helps to monitor problems such as weighing errors, photo sensor errors, motor errors and so on. The respective people in charge will then be alerted accordingly. The machine will show the point of the error and outline how to recover it to minimise the downtime.
The indicator also shows when certain parts need to be replaced and prevents breakdown, so unscheduled maintenance is not necessary.
For hygiene purposes, the conveyor and pulley can be removed and reattached very simply without using any tools.
Ensuring High-Quality Production
With high-precision checkweighers, common problems such as underfilling and overfilling are prevented, safeguarding brand names and reducing costs overall due to less product wastage. Other key advantages include the ease of operation and maintenance, which lead to trouble-free usage.
Check these articles out:
Health-Consciousness Fuels The Demand For Functional Dairy Blends
Taste Is The Top Reason Consumers Eat Plant-Based Proteins
Givaudan x UC Berkeley: New Protein Sources
Globaldata: APAC F&B Packaging Industry Severely Hit By Coronavirus Outbreak
Roquette Improves Plant-Based Cuisine With New Ingredient
High Performance With A Small Footprint
Bunge Loders Croklaan Introduces Betapol Plus: The Next Generation OPO For Infant Milk Formula
Plant-Based Foods Gaining Global Currency
Novozymes Launches Online Calculator To Help Dairies Develop Products With Less Sugar
Nutraceutical Excipients Manufacturers To Discover Promising Applications
SHARE WITH FRIENDS:
TAGS: