Prebiotic Ingredients: Multifunctional And Natural
Tuesday, September 12th, 2017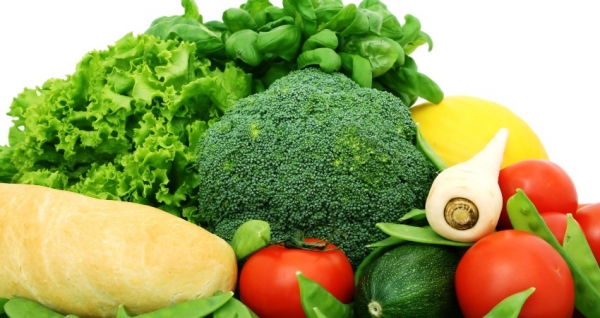 Manufacturers of food and beverage products look toward innovative natural ingredient solutions such as prebiotics for the health-conscious population without compromising on product integrity, quality, and nutritional value. By Sanmeet Nagarkar, research analyst, food & beverages, Markets and Markets
The awareness about prebiotics has attracted much attention, stimulating scientific as well as industrial interest. To date, prebiotics have been used as food ingredients to maintain or restore a 'healthy' gut microflora, and they also have other health benefits. For instance, they help prevent inflammatory bowel disease, diarrhoea, colon cancer, and obesity, and promote calcium absorption and bone health, skin health, and immunity.
But what exactly are prebiotics? Prebiotics are a special form of dietary fibre that acts as a 'fertiliser' for the good bacteria found in the gut. Not only are they indigestible by the body, but prebiotics are also unaffected by heat or bacteria.
They can therefore be quite easily incorporated into many foodstuffs, so as to allow consumers to fully benefit from these fibres. Thorough comparative studies have allowed intelligent choices in incorporating prebiotics into functional foods and it is likely that such studies can and will increase their preference among consumers and regulatory authorities with time.
New developments in molecular microbiology have led to more similar studies specifically targeted at identifying health applications and explaining the mechanisms of their effects.
Price, quality, convenience, year-round availability, variety, nutritional concerns, safety, and hygiene are the main factors that are driving customers towards health and nutrition products—for instance, products that contain prebiotic ingredients.
Consumers want time-saving and hassle-free products that are nutritious and healthy, owing to which there is a huge scope for natural ingredients.
The biggest advantage of such products is that they are in line with the current processed food trend and are preferred not only by the younger populace but also the middle-aged population group.
The nutritious value of prebiotics and their raw material availability, combined with their abidance to safety and hygiene norms, make them ideal for food, beverages, feed, and dietary applications. Thus, value-added nutrition products have a huge market potential.
According to research conducted by MarketsandMarkets, the global prebiotic ingredients market is projected to reach US$6.91 billion by 2022, at a CAGR of 11.6 percent from 2017 to 2022. The Asia-Pacific region is projected to be the fastest-growing market for prebiotic ingredients during the forecast period.
Benefits Of Prebiotic Ingredients
Prebiotic ingredients have a high potential to be used as a key nutrition ingredient which can be incorporated in a wide range of applications. They are largely used today as an ingredient in food and beverage products mainly to maintain or restore a 'healthy' gut microflora.
Prebiotics are increasingly incorporated into products due to several factors, such as the increasing awareness of the multifunctional nature of prebiotic ingredients, ease of incorporation in a wide range of applications, and rising health-conscious trend among consumers.
That said, the prebiotic ingredients market is at present restrained by the larger visibility of probiotics (versus prebiotics) and high investments in technology and research for key functional ingredient manufacturers to offer innovative products in line with the current health-conscious trend among consumers.
Manufacturers are also facing challenges with international regulations as well as domestic food safety standards and infrastructure during the extraction and processing of the ingredients.
Despite this, food manufacturers in the Asia-Pacific region are still largely investing in innovative food and beverage applications fortified with prebiotic ingredients to cater to the changing consumer demand of healthy food and beverage products.
This change in consumer demand is mainly influenced by emerging economies such as China, India, Singapore, and South Korea, due to increasing food expenditure of the population, rising disposable incomes, and increasing health concerns among the population in this region.
This trend in these countries is also in line with the positive investigations of the health benefits of prebiotics by organisations such as Food and Drug Administration (FDA), European Food Safety Authority (EFSA), Food and Agriculture Organisation of the United Nations (FAO), and other similar international organisations.
These organisations focus on providing a strong platform for companies to discover newer applications of prebiotics and incorporate them in a variety of applications.
The Chinese food industry is developing due to the development of industrial policies, increasing government initiatives, and investments for modernisation. The country is characterised by dense population and urbanisation which has resulted in a rise in consumption of beverage products.
A significant development of the food and beverage industry in India is due to policies, subsidies, and concessions offered by the government in this sector.
Japan is focusing on faster output growth through significant structural reforms which have boosted private sector investments and encouraged firms to invest their large cash holdings in new business opportunities in the country.
The economic situation in these countries results in an increase in demand for food and beverage products due to the rise in working population, urbanisation, healthconscious consumers, and fast-paced lifestyles.
This has in turn given an opportunity to the prebiotic ingredients market to secure its position in the beverage industry by introducing innovative prebiotic-enriched beverage products to cater to the changing nutritional demands of the consumers.
Future Of Prebiotic Ingredients
Prebiotic ingredients include inulin, fructo-oligosaccharides, galacto-oligosaccharides, mannan-oligosaccharides, and polydextrose which are used in a wide range of beverages as they have multifunctional properties that most importantly enhance digestive health.
They also maintain intestinal flora and simulation of intestinal transit, modify colonic microflora to prevent diarrhoea and constipation, help eliminate glucose and cholesterol, support the immune system, and contribute to controlling obesity. In addition, they decrease the risk of osteoporosis, reduce blood pressure, and act as an anti-carcinogen.
The demand for functional beverages is increasing across the globe, especially in the Asia-Pacific region.
Beverages are the most active functional foods among the functional food category due to the convenience of the product type, ease of distribution, easy refrigeration to enhance shelf-life, availability in different packaging sizes and shapes, and they also have a high potential to incorporate desirable nutrition ingredients.
The different types of commercially available products include dairy-based beverages, fruit and vegetable beverages, and sports drinks.
The significant economic growth of the population in the Asia-Pacific region and rising awareness of the potential health benefits along with their ability to be incorporated into a wide range of beverage products are the key factors contributing to the high growth rate for the prebiotic ingredients market in this region.
This, in turn, boosts the demand for more and better functional beverage applications of prebiotic ingredients, especially in China, India, Indonesia, Malaysia, Singapore, and South Korea. The market in Asia-Pacific is projected to witness a healthy growth rate of 13 percent from 2017 to 2022.
Conclusion
The recent trend of health-consciousness is a common one across all the continents—North America, Europe, Asia- Pacific, and the rest of the world.
Ingredient manufacturers are focusing on catering to the changing consumption demand for food and beverage products, and are opting for new product launches, increasing R&D investments, new technologies, and collaborations with research institutes to offer healthy ingredients which are in line with the health-conscious trend of consumers.
A large number of clinical trials and scientific investigations performed by the USFDA, EFSA, and other organisations provide a strong base for the use of prebiotic ingredients and their benefits on human intestinal health. Prebiotic ingredients are also used as low-calorie fat replacers as they help reduce obesity and diabetes.
Enhancement of the nutritional value of food products with the usage of prebiotic ingredients provides various health benefits to the end-user. This is possible not only in food and beverage applications, but also in non-food applications such as dietary supplements and animal feed.
Moreover, prebiotic ingredients allow for the use of natural ingredients in various applications without compromising on quality, texture, and nutritional value of the products.
With further biotechnology advancements, it is expected that prebiotic ingredients will become the key natural ingredient of choice for most food and beverage manufacturers across the globe.
SHARE WITH FRIENDS:
TAGS: