Pesticide Residues In Foods And Food Safety Aspects In Asia
Friday, September 22nd, 2017
With more than 1,000 pesticides used in agriculture, the food industry and its regulators work hard to protect consumers from potentially dangerous levels of pesticide residues. This article explores issues in Asia, the regulatory updates, preferred testing mthods and MRL harmonisation status of the region. By Amornpun Dajsiripun, food specialist, SGS Thailand
More than 1,000 pesticides are widely used in agriculture in order to increase yield, improve quality and extend the storage life of crops. Unfortunately, the accumulation of pesticide residues in treated plants can lead to harmful health effects. To address this issue, many countries operate monitoring programs to ensure that consumers are not exposed to unacceptable levels of permitted pesticides.
The Codex Alimentarius Commission has tried to elaborate an international standard for residues in terms of maximum residue limits (MRLs) in different food commodities. However, the Codex MRLs do not cover all foods, such as those found in local markets. As a result, the Codex MRLs are not recognised in the US and several Asian countries.
Pesticide Residues In Foods Exported From Asian Countries
A European Union report into pesticide residues, carried out in 2012, analysed 10,235 samples of different food commodities for 205 different pesticides. Overall 98.3 percent of tested food samples were compliant with the legal limits and almost 54.9 percent of them contained no measurable residues at all.
In general, products imported from Malaysia, Laos, Cambodia, Vietnam, India, and China showed an increased prevalence of residues. Broccoli, cauliflower, table grapes, sweet pepper and aubergines topped the list of products with the highest residue levels (between 1.0 percent to 2.8 percent), exceeding MRL rates. At the other end of the scale, peas without pods, olive oil, wheat, and bananas had the lowest rate of exceeding MRLs (between 0.1 percent and 0.7 percent). No residues over the permissible level were identified in either oranges or in animal products (butter and chicken eggs).
In pesticide monitoring programs operated in 2012 by the US Food and Drug Administration (FDA), the most violations were found in tea (100 percent), spices (80 percent), raspberry and red puree (75 percent), rice wild (60 percent) and ginseng (48 percent). These were imported from countries such as India, Vietnam, South Korea, Taiwan, China and Thailand.
Pesticide Regulation Updates In Asia
Primarily, MRLs are set to ensure that pesticides are used in accordance with the authorised label and Good Agricultural Practice (GAP), based on field residue trials under the worst-case scenario. The results from field trials are only used to establish MRLs if the estimated intake of residues does not exceed the acceptable daily intake (ADI) or acute reference dose (ARfD).
However, there is no link between MRLs and hazard characterisation. To date, the volume of food imports and exports are increasing in each region as Asia increases its role in the global economy. In order to prevent the improper use of pesticides in crops, governments are striving to improve food inspections and quarantines following World Trade Organisation (WTO) regulations that prevent quarantine restrictions from being a hidden trade barrier.
China, one of the world's largest importers of agricultural products, buys a range of grains, soybeans and commodities from around the world. Effective from 1 August 2014, the national food safety standard No 4/2014 establishes the MRLs for pesticides in food. In total, 371 pesticide items and 3,650 MRLs are defined, based on pesticide toxicity evaluation (i.e. acceptable daily intake: ADI), dietary structure (i.e. pesticide residues intake level), and actual residues on crops in farm produce (i.e. the monitoring data received on the field residues).
MRLs are expanded to apply to 284 food groups that cover nearly all products (e.g. vegetables, fungi, fruits). The new standard is closely aligned with Codex Alimentarius Commission (CAC) standards, and at least 1,811 MRLs are equal to or stricter than CAC standards.
Japan is also a major key food importer, buying products from neighbouring countries within Asia, and a highly influential role model for food safety. Its Ministry of Health, Labour, and Welfare (MHLW) has established a comprehensive set of MRLs known as the Positive List.
To date, more than 900 pesticides have been included in the system. Nevertheless, a lot of pesticides are still undergoing toxicity evaluation, for which MRLs are set the default level at 0.01 mg/kg. In 2015, new MRLs for flumetusulam, fenothiocarb, and fluthiacet-methyl, and phosalone residues in various foods have been set and notified to WTO.
Looking beyond Japan, new MRLs for 33 pesticides in fruits, vegetables, sprouts, herbs and spices have been set by Taiwan's Food and Drug (TFDA). In addition, imported foods with no MRL, such as wasabi, cashew nuts, Brazil nuts and chestnuts were addressed, and new MRLs established for 67 pesticide residues.
Tea is a major product that is closely monitored due to the presence of Ametry and Fipronil at levels in excess of MRLs. Recently, TFDA has controlled 354 pesticides by setting 4,355 MRLs for their food commodities. On average, Taiwan's pesticide standards will be amended every four years.
In India, a 2014-15 national report monitoring pesticide residues found that more than 56 percent of vegetables had residues exceeding the permitted MRLs. The worst performing products were green chili, cauliflower, cabbage, brinjal, okra, tomato, capsicum and coriander leaves. The Food Safety and Standard Authority of India (FSSAI) is responsible for monitoring toxic substances in food products and setting MRLs to ensure they are safe for human consumption. At this time, MRLs have been set for 198 pesticides, and for those not mentioned in the regulation, a general MRL of 0.01 mg/kg must be applied.
Residue Testing And Analysis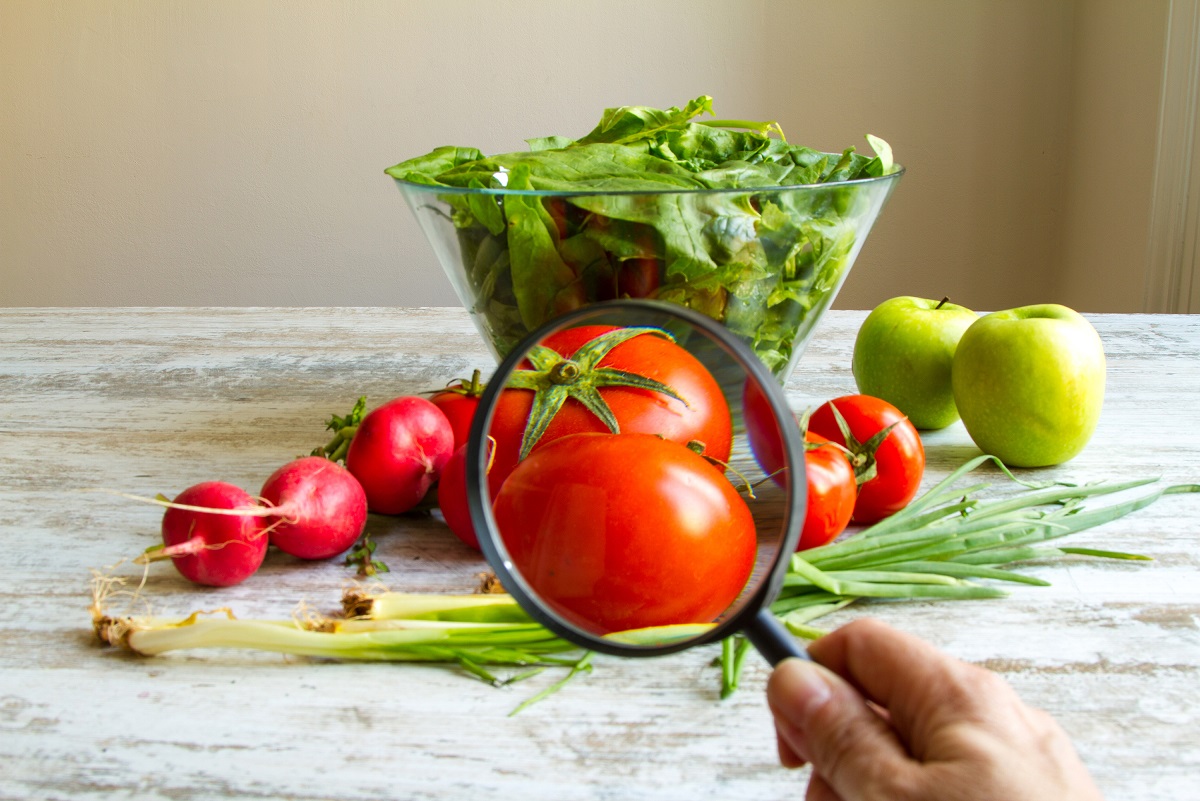 Fresh produce is most susceptible to pesticide residues, and with the consumption of fruit and vegetables on the rise the risks increase. It is well known that over-use of pesticides can lead to dangerous levels of hazardous chemicals entering the food chain. With different target purposes in the field, pesticide compounds can be classified as below:
• Fungicides
• Herbicides
• Insecticides
• Molluscicides
• Rodenticides
To meet legislation in destination countries food manufacturers should seek professional advice on how to check pesticide residues in their products.
A proper statistical tool is very important for sampling, to ensure a good representative sample is obtained, after which it is sent to an expert laboratory for analysis. Due to the different chemical structures of pesticides, it is important to consider the sample clean up steps and instrumental techniques in order to minimise the matrix interferences that may cause false positive/false negative results.
Nowadays, chromatographic techniques, such as liquid chromatography (LC) and gas chromatography (GC), coupled with mass spectrometry are required in the international methods. Service laboratories offer instruments including liquid chromatography tandem mass spectrometry (LC-MS/MS) and gas chromatography mass spectrometry (GC/MS or GC-MS/MS) which give the high sensitivity and selectivity needed to overcome these problems.
In the past, the extraction method was time-consuming and used a lot of solvent, as a result and to improve the process, Anastassiades et al. described the 'quick, easy, cheap, effective, rugged and safe' (QuEChERS) method for multiclass class and multi-residue analysis of pesticides in fruits and vegetables. To date, this method is applied as the official method by:
• AOAC Official method 2007.001: Pesticide residue in foods by acetonitrile extraction and partition with magnesium sulfate
• EU: Community Reference laboratory (CRL) Pesticide Residue using single method
• China: GB/T 19648-2005 Method of determination of 446 residues in fruits and vegetables by GC-MS and LC-MS/MS
The MRL is a regulatory standard that reflects GAP and controls the pesticide residues in food. Increased international trade of food crops has increased the complexity of the food chain, and a lack of harmonised MRLs is a big problem that has an economic impact among all trading partners.
Harmonisation
The biggest challenge to any manufacturer selling raw agricultural products or processed food around the globe is meeting the challenge of differing regulations concerning the MRLs within each region. Governments recognise the need for worldwide, uniform controls on pesticides but there is still some way to go before any homogeneous global limits are accepted and enforced.
International guidance on MRLs for specific food items or groups of food are set by the Codex Committee on Pesticide Residues (CCPR) based on scientific advice from the Joint FAO/WHO Meeting on Pesticide Residues (JMPR).
However, the MRLs from Codex are only 'recommended MRLs' as nations in most instances choose to exercise their sovereign right to set their own legally binding MRLs or tolerances. Countries establish different MRLs for the hundreds of pesticides in use and also for the hundreds of food products that may or may not end up contaminated by each specific pesticide. The resulting MRLs list ends up as literally thousands of MRLs for each individual country, which manufacturers have to consider whenever selling products into a specific region.
Organisations such as Codex have had some success in setting guidelines, but the ongoing disparity between countries on MRLs makes it imperative that great care is taken when commodities used in manufacture are imported or final products exported.
With supply chains becoming ever more globalised, understanding the national differences in MRLs is key to ensuring speed to market for food manufacturers, traders and retailers.
Variation By Region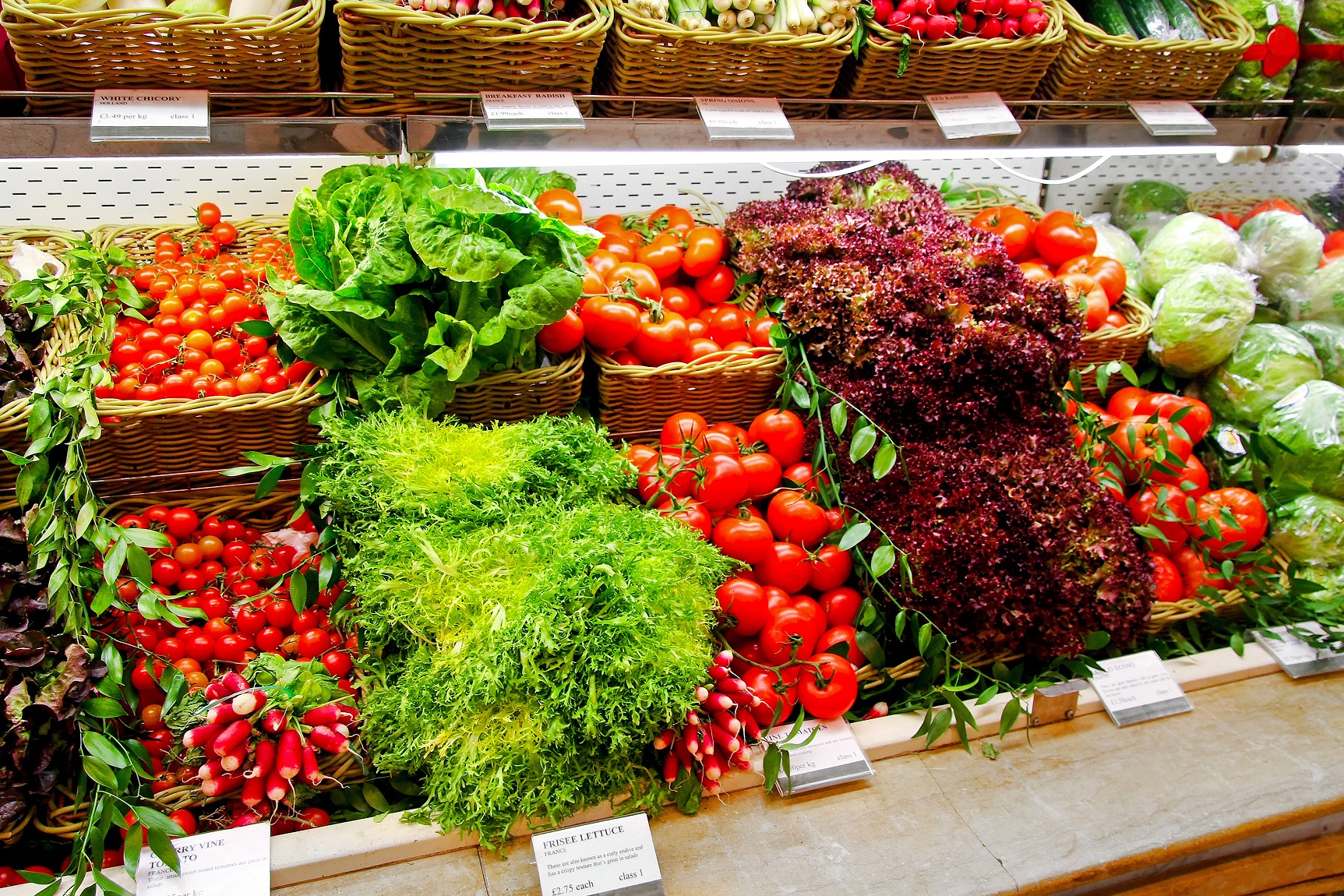 For any final product, many different countries and their respective MRLs can affect the supply chain. The risks of noncompliance with MRLs vary from growing region to growing region. This is dependent on a number of factors including local legislation/practices preferences, use of integrated crop and pest management techniques, GAP, harvest interval and application withdrawal periods and others.
How and where the pesticide is applied can affect the residue level, for example pesticides applied to a product to suppress growth in long-term storage generally requires multiple applications and can create excess levels of a pesticide. It is imperative that the final product meets the regulatory compliance of the MRLs both allowed and not allowed, or banned in the target market, including all individually sourced ingredients.
This may not always be as simple a task as ensuring ingredients are sourced from countries corresponding to those MRLs, because the risk of pesticide residue contamination increases as the number of critical control points in the supply chain multiplies (e.g. storage, supplier plant machinery, transit).
To further complicate matters, the chemical industry is continually researching and developing ever safer and more effective pesticide alternatives. This requires anyone in the supply chain to be constantly vigilant and up-to-date on any new pesticides registered and marketed by the chemical industry.
Achieving Regulatory Compliance
Expert, trusted and independent pesticides consultancy can help to remove ambiguity and uncertainty around pesticide use, their residues and market specific MRLs. Testing and verification via analytical methods for any given pesticide and any given matrix is essential to achieving regulatory compliance.
SHARE WITH FRIENDS:
TAGS: