Pastries: Global Delicacies Without Borders
Monday, April 23rd, 2018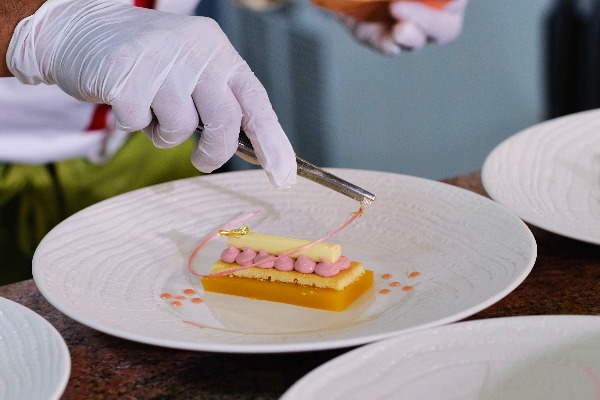 Ahead of Asia Pastry Week at Food&Hotel Asia, APFI speaks to the founder and director of the Asian Pastry Cup, Chef Vincent Bourdin, regarding his take on the bakery trends in Asia. 
What are some noteworthy bakery and pastry trends in Asia?
Asia is inspired by Pastry Chefs and pastry trends from Europe. There is a great collaboration where we have seen increasing numbers of celebrated European—especially French—pastry chefs and talent being invited by great restaurants and hotels to learn from and to join their team to create world-class desserts with their guests.
The second trend is credited to social media; the latest pastries we have in Europe are almost instantly here in Asia. From professional chefs to enthusiasts, there is an exchange of pictures, ideas, recipes on Facebook, Instagram, and Youtube, which make pastries truly global and without borders.
Finally, we have seen that the Japanese pastry scene is also creating amazing buzz. There are now two styles either: 3D for picture or great pastry for taste.
Do you see a difference between the emerging trends in Asia and the West?
Asia injects its own personality into pastries that are trending in Europe. Asian pastry chefs and European Chefs based in Asia incorporate wonderful fruits and flavours that are unique to the East. This creates an exciting marriage of East and West expertise and flavour profiles. For example,  seasonal fruits and those endemic to Asia, such as Durians and unique variety of citrus, inspire our Chefs to plate completely original pastry selections.
Matcha—Japanese green tea powder—has taken off very well, not just in Asia but also in the West as a healthier, lighter alternative.
What is one trend that has surprised / excited you in recent years?
The most significant change we are seeing is reduced portion sizes of pastries and desserts. The presentation and plating are more sophisticated and refined; technical expertise is getting more ambitious.
For instance, even in the early 2000s, it would be common for restaurants to serve a generous slice of cake with scoops of ice-cream. But today's plating allows for a petite sampling of many textures, flavours and even heat. This allows the diner to embark on a sensory journey that celebrates the technicalities and the multifaceted flavour profiles created by the Chefs.
Want more insider news? Subscribe to our e-book now!
SHARE WITH FRIENDS:
TAGS: