Packaging Trends
Tuesday, January 31st, 2023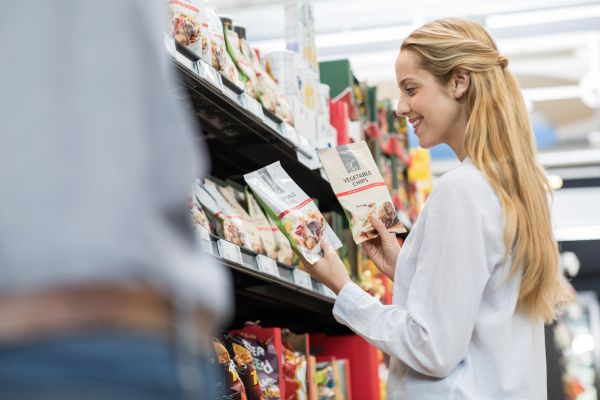 From consumer behaviour to packaging trends, Henkel provides some observations into these areas and more. APFI Magazine speaks to Seungcheol Lee, Application Engineering Manager, Adhesive Technologies — Packaging Henkel APAC excl. China.
Packaging Trends
What are the trends that are affecting the packaging industry?
We have seen changing consumer behaviour and habits across various categories in the packaging industry. Most significantly, businesses have accelerated the digitisation of their operations, especially for grocery shopping. Pandemic-induced buying has fueled a rapid increase in click & collect and home deliveries, as well as contactless payments, translating to a profound shift from retail to digital with a strong focus on e-commerce. These orders are driving a higher demand for sturdy packaging that can withstand handling during shipment and delivery, putting pressure on shippers to find better ways to pack and deliver their orders.
There is also a shift in consumer shopping behaviours from luxury to necessity, as well as increased concerns about the origins and safety of products consumed, which underline Henkel's continual focus on the highest safety and hygiene standards in packaging. With the rise of sustainability in everyday life driven by growing environmental awareness and concern, consumers are placing more demands on retailers to reduce their overall carbon footprint. As a result, many brands are integrating recycled plastic into packaging material, designing packaging that is 100% recyclable, and using mono-materials to help achieve their sustainable packaging targets.
As a leader in Adhesive Technologies, Henkel actively supports circularity by making it possible to return high-quality materials into the loop after use — turning waste back into valuable resources. While adhesives used in packages typically make up no more than 5% of the total weight, their properties make a significant difference when it comes to the overall recyclability of the material. With its new RE adhesive solutions that are designed for recycling, Henkel offers a range of adhesives and coatings that improve both the recyclability of flexible packaging and make it possible to use recycled content in new packaging.
Within the RE range, Henkel has created a solvent-free, two-component polyurethane solution for medium performance and barrier films that can endure pasteurisation — Loctite Liofol LA 7102 RE / 6902 RE. It is designed for use in flexible packaging. The product stands out for its versatility, in terms of the different areas of application, which can range from dried food to cheese packaging. It is also certified as fully compatible with PE recycling according to RecyClass testing protocols.
Packaging Trends
Any exciting innovations or developments that we should keep a lookout for?
Many brands are committed to improving the recyclability of their packaging by 2025, including Henkel. Therefore, more mono-material packaging designs will be introduced to the market in the future. This refers to a product composed of a single material, which makes the recycling process easier, faster and more cost-effective. Conventional multi-layer composite films are difficult to recycle as different film layers need to be separate, and many markets lack the necessary recycling facilities. Mono-material packaging will require adhesives and coatings that are compatible with recycling or provide barrier enhancing properties. From our point of view, to stay ahead of the trends, this requires a transformation from being a material producer to becoming a design partner.
Another exciting development is the progress of packaging components from renewable sources and the Extended Producer Responsibility (EPR) schemes will likely have a significant impact on the choice of packaging components. The EPR is a policy approach that assigns producers responsibility for the end-of-life of products, and is a comprehensive approach to addressing recycling challenges and concern over single-use product pollution.
One of the biggest challenges of packaging sustainability continues to be the development of recycling infrastructure, including collection, sorting and recycling. Henkel supports this through the active participation in the Ellen MacArthur Foundation, an initiative that brings stakeholders together to rethink and redesign the future of plastics and build momentum toward a circular economy. Henkel is also a founding member of CEFLEX, a consortium of more than 130 European companies aiming to make flexible packaging easier to recycle.
In addition, involving material science experts in packaging design can bring huge benefits, especially when it comes to sustainability and recyclability. Through long term partnerships and collaborations, new mono-material packaging worlds can be explored, achieving both sustainability and recyclability goals. Certain products are more suitable for mono-material packaging, such as dry food, pet food, and food pouches. Henkel Adhesive Technologies is a trusted partner in offering food-safe packaging solutions and continues to build specific know-how when it comes to testing and certification of recyclability.
Packaging Trends
What is the outlook for flexible packaging in the Asia Pacific region?
We believe that the packaging industry will increasingly adopt a sustainability-first mindset, but success will demand greater cross-industry cooperation and transparency. In 2022, we are already living in a new world: Globally, legislative pressures are increasing, while many retailers are changing their business strategies to include their own recyclers and meeting the demand for greater sustainable packaging.
The flexible packaging industry in Asia-Pacific is rapidly growing, and sustainability will drive a transformational change in the industry. Recyclability will be a crucial factor in the future, but we believe that it will not take one particular breakthrough or solution — many factors need to come together to create a circular economy with packaging that is both practical and economically viable. On the other hand, we need the proper infrastructure that enables the production of high-quality recycled from both post-industrial and post-consumer waste.
At Henkel, we continue to focus on lowering carbon emissions, enabling better circularity through externally recognised solutions and enhancing safety for consumers. We are also enhancing our portfolio of products that are compatible with recycling (RE Range) and reduce the carbon footprint (ECO Range) during the use phase.
MORE FOR YOU:
Sugar Alternatives
The Demand for Immune Boosting Foods
Plant-Based Formulations Using Citrus Fibre
Sealed Air: The Future Of Packaging Is Here
Food And Nutrition Trends
Getting It Right With Plant-Based Alternatives
Fibre — A Tasty Solution For Fat And Sugar Reduction
Digital Transformation In The F&B Industry
A Taste For Plant-based Cheese
What You Should Know About Smart Packaging
How Active And Intelligent Packaging Addresses Food Supply Shortages
Plant-Based Frozen Desserts
SHARE WITH FRIENDS:
TAGS: