Packaging Has A Key Role In Reducing Our Food Waste: An Australian Perspective
Monday, July 22nd, 2019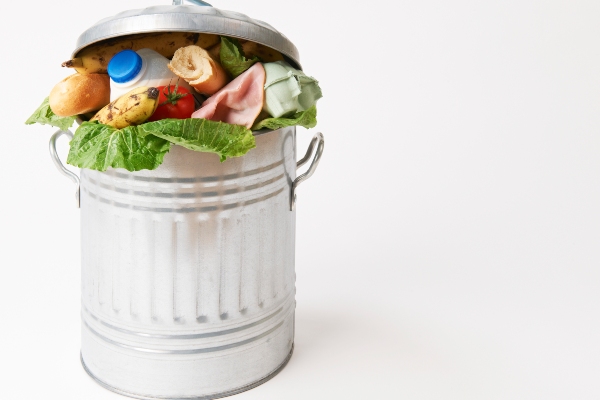 On 30 June 2016, the Australian Government committed to developing a National Food Waste Strategy (NFWS) to halve Australia's food waste by 2030. The initial engagement on the Strategy's development commenced on 12 April 2017 at a Roundtable on Food Waste convened by the Minister for the Environment and Energy, the Hon Josh Frydenberg MP.  Representation at the roundtable included government, industry, academia and the community.
Why The Initiative?
Around one-third of all food produced in the world intended for human consumption is lost or wasted every year. This has significant economic, social, and environmental impacts, specifically:
Economic losses of AU$1240 billion per year—more than twice the turnover of the world's biggest retailer Walmart
More than a billion tonnes of food never gets consumed each year, while one in nine people remains undernourished, and;
Food loss and waste is responsible for an estimated 8 percent of annual greenhouse gas emissions. If it were a country, food loss and waste would be the third-largest emitter after China and the United States.
What Does The NWFS Hope To Achieve?
Expected outcomes:
Making businesses more efficient and profitable;
Saving Australian's billions of dollars;
Reducing waste management costs for local government;
Feeding more people in need; and
Reducing the environmental impact of food production and waste management substantially.
The Australian Institute of Packaging (AIP) along with many other industries is involved in helping to achieve these outcomes.
Packaging Has A Key Role To Assist In The Reducing Of Food Waste
Whilst the primary function of packaging is to protect the content, the function of packaging to reduce food waste is rarely discussed. The connection between packaging design and food waste needs to be discussed more openly in the industry. So, how can packaging companies, food manufacturers, retailers and consumers play their part along with Government (State, Territories & Federal), trade bodies and local authorities towards achieving these shared Food Waste targets?
Here is a simple and brief list of innovative ways that packaging we can be used to reduce food waste:
Offering your consumers an effective resealable pack. To protect the product from spoilage after multi-use occasions (a necessary feature for flexible packaging).
Portion control packaging. Understanding your consumer's requirements and providing smaller sealed portion packs. For example, 500 g meat packs can now be provided in dual 250 g sealed packs.
Improved barrier packaging & processing that extends the shelf-life of your product. For example, modified atmosphere packing and improved barrier or gas scavenging packaging.
Date Coding. There is significant confusion with retailers and consumers over 'Best Before' and 'Use By/ code dating, which results in retailers & consumer unnecessarily throwing product away.
Educating your customers and consumers. Using your advertising in the media, online and on pack to better educate them on usage, storage and handling, food safety/freshness.
Pack design to improve/reduce warehouse & transport damage. In packaging design ensure simulation testing is undertaken to better optimiser your carton design re physical-chemical protection & mechanical protection.
Usage Instructions. Providing information on pack and / or using a QR code so that consumers are able to access helpful information on shelf-life, storage conditions and recipes for products past their 'Best Before' coding. Information on food safety and freshness including opening, resealing, closing and dispensing is available, plus ideas for using or storing left overs.
Use of active and intelligent packaging (temperature, O2 & CO2 sensors). To assist retailers & consumers understanding of shelf-life issues with the packed product. There are 'Smart label sensors' now being developed to assist the detecting of spoiled foods.
Easy Opening packaging, clear simple instructions. Studies undertaken in hospitals and institutions have identified both patient malnutrition and food loss through patients being unable to open packaging meals and drinks.
Designing you pack to ensure the removal of the entire product. Can the consumer empty the product from your pack?
Life Cycle Assessments (LCA). The use of a range of quick assessment LCA tools to better understand the role of your packaging, food production and food waste.
Contributed by Keith Chessell FAIP, Fellow, Australian Institute of Packaging (AIP).
Further reading:
SHARE WITH FRIENDS:
TAGS: