Packaging And Processing Trends
Friday, August 26th, 2022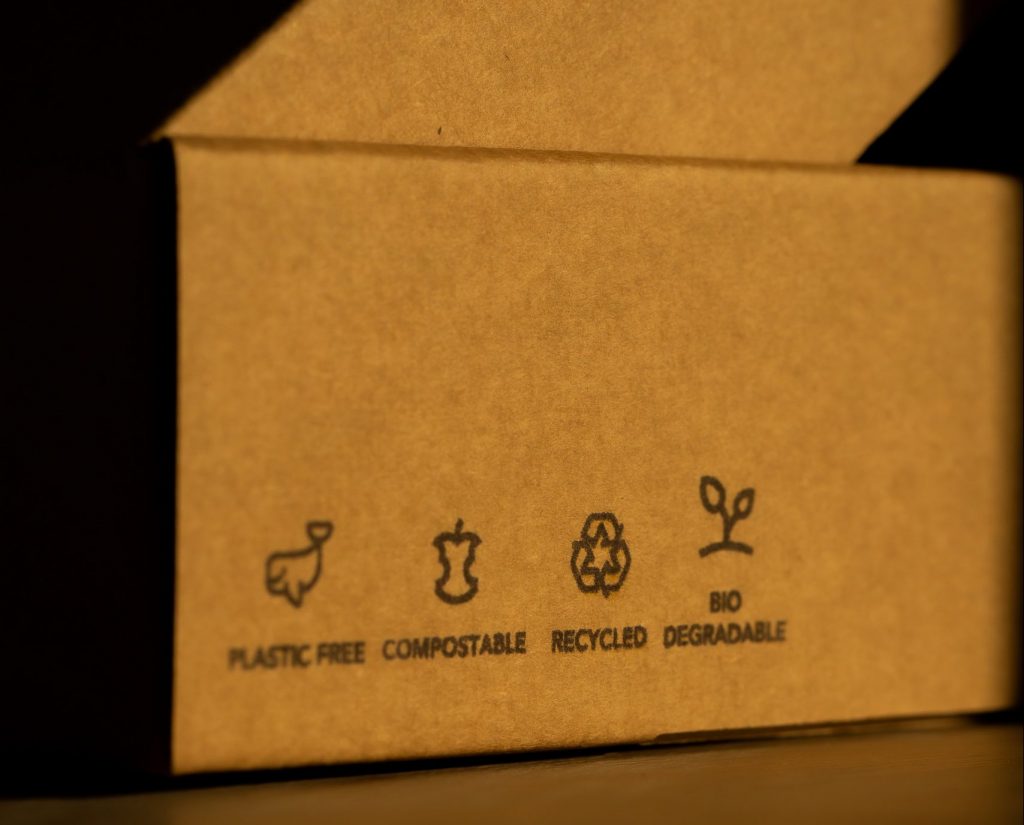 With physical exhibitions back in full swing, members of the food industry took the opportunity to exchange insights on packaging and processing trends. Here are the quotes that resonate with many.
"Trends are actually opportunities to develop something better."
Sebastian Wolf, Managing Director at Wolf Verpackungsmaschinen GmbH
"As the world gets increasingly conscious of our impact on the environment, things look set to change in the Asia Pacific region, which currently lags behind Europe and the US in terms of pushing for recycling plastics. There is a general consensus that sustainable practices, such as recycling plastics, are costly and inviable. But we should be fair when assessing the practicality of sustainable practices. As we are still at the beginning stages of recycling plastics, there are undiscovered opportunities to improve its viability. Aegis Packaging High Barrier Coating for Polyolefin materials make  recycling and circular economy viable."
Dr Looi Hong Cheong, Chief Technology Officer for Aegis
"Staying in tune with consumer needs is key for a successful business. As today's consumers are increasingly aware of environmental issues, the demand for sustainable packaging has seen a spike in recent years. In addition, other trends that have arisen from the pandemic include food safety and shelf life issues. This is due to people putting more emphasis on health and wellness in order to stay healthy. Although the world is moving on from the pandemic, the focus on food safety and shelf life did not lessen."
Ryan Tan, Assistant Manager, Mitsubishi Gas Chemical Company
"There's great interest in solutions which can produce consistently high quality food products, increase production rates, offer high efficiency and long running times with easy sanitation. We're seeing a demand for healthy snacks, as well as a drive to improve the taste and texture of processed food. There is also a focus on environmentally friendly manufacturing processes. These trends give us the drive to continuously innovate and stay ahead of technology."
Paul Weng, Import & Export Manager, Pascal Intertech
"Sustainability is a big buzz word nowadays. RPET will be a part of packaging in the near future since it is recyclable. Right now, some companies face challenges in collecting plastics for recycling, but it is important to press on so that we are consistent with our eco-friendly practices."
Ricky Ong, Sales Manager – Asia & Sales Team, Heat and Control
"There is a growing focus on food safety in Asia. Understandably, this also leads to an increase in the demand for product inspection and quality assurance solutions." 
Anritsu team
"While sustainability is a key trend in packaging and processing, many companies are still working on implementing it holistically. Efficiency and fast response time are two of the other main concerns for the industry." 
Piti Lertbusayanukul, Payper
"Sustainability is a megatrend that pushes the industry to do better than before. Krones is approaching the sustainability trend holistically. Besides product quality and efficiency, we are putting a lot of effort into changing the way we think and innovate. It is our hope to bring about new innovations and technologies for a more sustainable future." 
Regis Herve, Head of Sales for South East Asia, Krones
"E-commerce is the new norm, and there has been a spike in online shopping for fresh foods and products. Such goods are not only crossing geographic boundaries from farm to store, but also e-commerce channels from store to doorstep. There's a greater need for essential solutions that can protect these goods in transit and during transportation for food safety and product integrity. Additionally, packaging is increasingly a conduit for brand-owners to connect with consumers, and smart packaging is the future for such interactions." 
Sealed Air team
"Precise portioning is key to significant cost reduction and optimum product quality. With the increase in demand for plant-based alternatives to meat, it is important to develop machinery that can work with plant-based products as well as meat products."
Handtmann team
"The benefits of automating and digitising production processes are many. For one, hygiene is a major concern among consumers. By removing manual labour from the packing and processing sections, the chances of contamination or damage is lower. This will in turn lead to a reduce risk for product recall as well as greater brand assurance."
Koh Sze Shiang, Regional Marketing Manager, Asia and Oceania, Marel
"We are seeing a growing interest in future foods such as plant-based products and alternative proteins to meat. That's why it is important to introduce new technology to meet the changing demands for packaging and processing."
Rose Chitanuwat, Regional Portfolio Director, ASEAN, Informa Markets Thailand
"There is a shift from 'just-in-time planning to 'just-in-case planning'. Pre-COVID, the industry relied on predictable factors. Demand was constant, and there were no supply chain disruptions. But now, it is not feasible to rely on the old ways. Businesses must adapt in order to plan for the future. There is a need to respond accordingly to market trends. "
Ryan Ching, Senior Business Development Manager and Katayoun Mossafayan, Marketing Executive
Slimstock
"We can't deny that in this modern times, if we want to be the leader in the industry, we cannot stick to the old ways. We need to innovate and automate."
Lena Tan, Operations Director ASEAN, Igus
MORE FOR YOU:
What You Should Know About Smart Packaging
How Active And Intelligent Packaging Addresses Food Supply Shortages
Biotic Beverages
Plant-Based Frozen Desserts
Multi-Spectrum Metal Detectors
Plant-Based Diet: Texture Counts For Plant-Based Success
Is Ingredients Innovation The Key To A Continued Plant-Based Boom?
Intralogistics: Automation & Digitalisation Solutions
Metal Detectors: Pre-Packaging Inspection Of Raw Material
Sustainable Solutions To Food Waste & Food Safety Issues
Like our content? Connect with us on LINKEDIN, FACEBOOK, TWITTER
Subscribe to our digital magazine for the latest in the industry.
SHARE WITH FRIENDS:
TAGS: