Opportunities And Challenges For Growing E-Commerce
Friday, September 22nd, 2017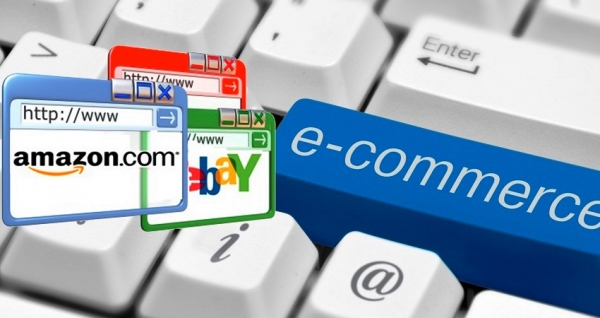 Consumer-driven trends force businesses to innovate, and we can see this especially with the growing e-commerce trade worldwide. By Jorge Izquierdo, vice president, Market Development, PMMI
As technology and communication channels evolve, so does the growth of e-commerce. According to a recent BMI Research report, e-commerce sales in the US are forecast to grow from US$329.4 billion in 2015 to US$476.7 billion in 2020. And it could be that as North America is the birthplace for e-commerce giants such as Amazon and eBay, it is one of the strongest e-commerce markets in the world.
There are many advantages that e-commerce presents for businesses. As consumers find products they need from the convenience of their homes—or from basically anywhere with the use of their mobile devices—it offers faster buying and selling of products.
Additionally, brands have a greater reach to consumers since there are no longer any geographical limitations and it provides start-ups a low-cost investment option, eliminating the need for physical retail locations.
Although the more popular sectors for e-commerce include consumer electronics, books, e-tickets and apparel, other segments are quickly catching up. At first glance, food and beverage might not seem like an ideal fit, but increasingly food companies are turning to e-commerce.
Many food retailers already offer online grocery shopping to meet basic consumer needs. Consumers can pick up their orders at the store or have it delivered straight to their door. Additionally, with health and wellness driving numerous trends in the food and beverage space, consumers are also ordering items like cold-pressed juices and detox packages online.
More innovative trends increasing in popularity include meal-kit delivery services that provide consumers with all the ingredients and instructions they need to cook their own meals. According to a 2016 Wall Street Journal article, the value of businesses that sell products online or deliver pre-measured ingredients, rose from US$370 million in 2014 to US$1.65 billion in 2015. According to Recode, as of October 2016, New York-based Blue Apron Incorporate was on track to surpass US$1 billion in revenue over the next 12 months.
While consumers love the convenience e-commerce offers, there are definitely areas for improvement. As existing brands, retailers and start-ups launch their own online platforms to keep up with consumer demand, businesses can look for ways to enhance the e-commerce retail experience.
Growing Concerns Around Sustainability
There are growing concerns around the environmental impact of e-commerce. E-commerce return rates are more than double the traditional retail return-rate—20 to 30 percent compared to nine percent respectively. Returns can expand the carbon footprint of a product due to the added energy and material involved in the additional transportation. At the same time, e-commerce is vulnerable to product damage during shipping, and brands are charged with ensuring product protection.
A 2016 New York Times article shared sustainability concerns of consumers regarding the way their products are packaged. Though consumers enjoy the convenience of e-commerce, they are frustrated with boxes within boxes in order to protect the product during shipping and handling.
According to a recent Harris Poll survey led by Sealed Air, 56 percent of the Americans surveyed have packaging pet peeves, and chief among these are excessive packaging and packaging that is difficult to discard. In 2014, 35.4 million tons of containerboard was produced in the US, and e-commerce companies were among the fastest-growing users. Although it is a highly recyclable material, it is crucial that businesses optimise their packaging to avoid waste.
Previously, businesses were charged for freight based on the weight of a package—until dimensional weight (DIM) was introduced. Carriers now compare the dimensional weight of a package versus the actual weight and then charge the larger of the two. With this new pricing method, brands pay for empty space in packages which makes it crucial for businesses to reconsider the most cost-effective solution.
There are technologies that businesses can turn to, to help adapt the size of the box to the product, eliminating unnecessary space, reducing void fill usage and increasing the number of deliveries per truck. This addresses consumers' sustainability concerns and helps businesses save money throughout fulfilment.
Providing A Frictionless Delivery Experience
Businesses face many logistical challenges with e-commerce. Driven by today's empowered consumers, companies must be quick to deliver, make sure products are in excellent condition, and all the while ensuring a sustainable and seamless e-commerce retail experience.
These expectations demand changes to the supply chain—especially in the last mile, which can present the highest number of logistical obstacles that brands cannot control. These factors all push businesses to invest in new technologies that will help manage their delivery processes and ensure customer satisfaction.
One of the most prominent challenges associated with e-commerce is the cost incurred by same-day and on-demand deliveries. Creating efficiencies throughout the supply chain can help businesses save down the line. For Amazon, for example, ownership of the supply chain turned out to be a good solution to handle challenges for some of its deliveries. This is not, however, a fit-for-all solution. Professionals must evaluate their options and examine which solutions fit the needs of their business and customers.
Furthermore, consumers desire greater transparency and real-time visibility of their deliveries. Uber changed the game when it provided customers with the ability to see their driver's exact location. Although this example applies to a taxi service, consumers now expect this level of visibility across the board. Enhanced track-and-trace capabilities ensure that products make their way through the supply chain and delivery paths in a timely manner.
Highly durable labels and inks are also crucial assets to secondary packaging as they preserve the integrity of product information and keep that information accessible to companies and, ultimately, consumers.
Businesses can also turn to technologies that enable open communication with customers and the person delivering products, ensuring the smoothest delivery experience possible. Offering apps and other open digital channels to track shipments can be an efficient use of resources to enhance the consumer experience.
SHARE WITH FRIENDS:
TAGS: