How Nutrition Can Be A Game Changer For Asian Economies
Friday, May 11th, 2018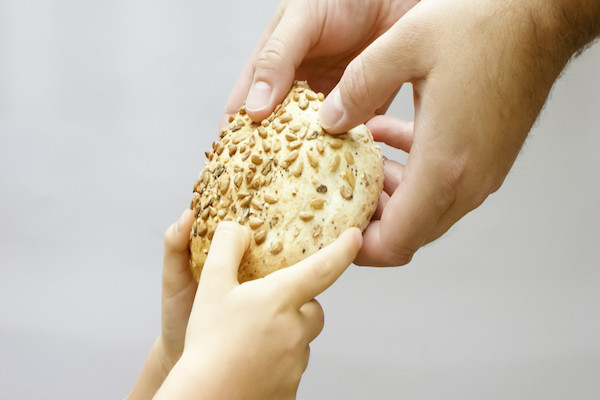 The onus of ensuring that the huge numbers of children today join the workforce tomorrow at their productive best is on companies that are operating in the commercial sector, along with the entire value chain of production of packaged foods and beverages, says Rukmini Gupte, senior consultant, Healthy Marketing Team.
Asia is not only the world's largest and most populous continent, Asian countries have huge populations of the young. For example, India has the world's highest number of 10-to-24-year-olds (356 million), followed by China (269 million), Indonesia (67 million), Pakistan (59 million), and Bangladesh (48 million).
Because Asia has the world's largest population of children, it's very tempting to keep talking about demographic dividend when discussing the economic outlook of these countries. In fact, in countries like India, Indonesia, Philippines, Bangladesh, Pakistan, where hard infrastructure is still a long way from being optimally developed, human capital is the country's biggest resource for progress. However, if that human capital is undernourished or mal-nourished, then we are condemning these countries to always fall short of realising their full potential.
The challenge, today, is a double-edged sword. Maybe acute cases of starvation and incidences of severe and acute malnutrition are no longer prevalent in most of these countries as they do not have unnatural conditions like war and wide-spread famine, but there is still a lot of "hidden hunger"— critical deficiencies of essential nutrients that lead to serious problems like stunting, wasting, underweight, as well as vulnerability to lifelong conditions like anaemia, goitre and so on. For example, World Bank data indicates that 44 percent of children under 5 in India are underweight while 72 percent of infants have anaemia. In Indonesia, too, the government and public health bodies are hard at work to spread awareness of stunting, which is a serious problem across children population in that island country.
On the other hand, these growth economies are also seeing the onset of obesity on a scale never seen before. Proliferation of "imported" food choices, growing disposable income, and media influences are tempting local consumers to indulge in less than healthy snacks and diets that are not just feeding them with empty calories but calories that are harmful to health.
The threat of inadequate and improper nutrition is much more far-reaching than what is suggested by the bald statistics of underweight or stunted children or obese teenagers. What it means is that populations lose out both in optimal physical and mental development and hence, productivity will always be below par. Societies are held back as large numbers of people join the workforce at 18 without having had proper nutrition and miss out on optimal development and hence are likely to perform below their potential.
It is the right time for stakeholders, other that the government and public health authorities and the Not For Profit sector, to do their bit to address this challenge. And by that, I mean, not just educators, not just parents but the commercial players in the private sector who need to respond to this challenge urgently. After all, today's children are not just tomorrow's talent pool for companies but also the market for their goods and services. Hence, the onus of ensuring that the huge numbers of children today join the workforce tomorrow at their productive best is also on companies that are operating in the commercial sector, along the entire value chain of production of packaged foods and beverages.
Barriers to Nutrition 
Lack of access—both in terms of affordable price and convenient distribution—are obvious inhibitors but another critical problem is lack of awareness and education. Parents are not aware of the essential and critical role of micro-nutrients. In many low income communities, the democratisation of media and access to imported snacks/foods have created the problem of bad food habits. Families discard traditional foods and jump on to the foreign snack/food bandwagon, thereby trading some age-old food habits for empty calories and fatty junk.
The first task is therefore to create awareness and educate the gate-keepers and make it easier for LIC consumers to make better choices. Commercial brand owners in F&B have long been experts in knowing how to frame propositions that motivate end consumers. Preaching good practices, however well-intentioned, by government and NGOs, may not always succeed in engaging the attention of mothers and children. Communication, therefore, is one area where private-public partnership can create more effective messages to increase awareness and knowledge about the need for the right nutritious choices in foods.
The next and primary task is, of course, to create product solutions that offer tasty and healthy choices to the populations across life stages at affordable price-points: be it women in child-bearing age, infants, children, adolescents, working youth or seniors. Commercial players have proven models of innovation when it comes to product and packaging design that have delighted consumers across sectors—be it home, personal care, communications and so on.
So why not take up the challenge of providing food choices that are affordable for low-income populations in these growth markets in a manner that makes viable business sense for the brand owners, too?
Rules of Play
It always makes business sense to start with the readiest target. In most of these rapidly changing Asian societies, children are the key focus of parents' attention, as well as being the receptacle of parents' ambitions and hopes of a better future.
Hence, the best target for propositions of nutritious offers is the child.
It would, thus, be good for brands to remember the following: 
Focus On Mother And Child: Convince the Mum about the benefits of making a nutritious choice. Why is the right decision for her and her family? It is also important to engage the child with sufficient temptation value. In a battle of wills between Mum and child, the child today has enough pester power to win.
Taste Is King: It is food we are talking about, not medicine. Unless the solution gratifies the taste buds, there is no chance it will succeed in delivering the nutrition, however essential it is.
Communicate The Pay-Off Of The Nutrition Quotient: Consumers do not like to be prescribed to when it comes to everyday foods. The brand has to motivate by offering the right message about what difference the nutrition makes. And for the cash-short shopper, that pay off needs to be compelling enough. It has to offer an advantage that gives her family/her child a competitive edge that is worth paying for.
Do Not Try To Create New Habits: It requires high investment for the brand and involves high risk for the consumer. It is important to innovate in order to provide choices that easily integrate with existing lifestyle habits, and that leverage local ingredients.
Co-opt The Right Influencers: Whether authority figures in the community, grassroots Health Care Professionals or even celebrities, it is important to co-opt the right people of influence.
Leverage Mass And Social Media To Spread The Message: Today, consumers across the income strata in Asia are engaging with both "old" media like television as well as new media like mobiles—brands can use that to their advantage to create a multiplier effect.
Key Success Factors
The task is a daunting one. Companies have a profit motive and responsibilities to their various stakeholders to launch solutions that are viable and sustainable over time. To really make an impact on the malnutrition problem, the need of the hour is to introduce truly accessible solutions that offer meaningful nutrition to consumers who need it the most— to reach consumers who are deep in the pyramid. It is, therefore, critical for companies to set their priorities clearly.
Those who are at the bottom of the pyramid are probably never going to be a viable target for commercial branded offers. They will remain the primary responsibility of the government and NGOs. Here, the private sector can contribute meaningfully by offering their skills and expertise through private-public collaborations, whether it is in supply chain initiatives or whether it is in communication.
But there are struggling consumers who are above the very bottom and who have disposable incomes—though very limited—who, today, have to be satisfied with dodgy, poor quality choices from unbranded players. It is this market that the private sector players can target and make a real difference to.
What is required is co-innovation across all players in the value chain—so true co-operation among raw material suppliers, sourcing agents, packaging experts, brand owners, retailers and so on. As all innovation success stories have shown, it is only when there is commitment to innovating across the value chain that breakthrough solutions are possible.
In other words, it is not enough for an ingredient player to come up with a nutrient solution that addresses a population's most critical deficiency effectively. It would be critical for that ingredient to work with a brand owner to deliver it in a format that is acceptable and tempting for the end consumer and for it to be delivered in a pack format that maintains both the nutrition quotient and the taste, while being available at a price point that is accessible. Packaging companies can look at the need gap in different F&B categories to come up with innovative solutions that help brands to deliver their offer effectively. For example, dairy is a desirable carrier of critical nutrients for children, but lack of chilled distribution chains often prevents dairy offers from reaching those down the population strata in Asia. It is time to consider breakthrough pack innovations in aseptic packaging for dairy that are cost-effective for both end consumers and brand owners by eliminating very high capital investment requirements.
In sum, at every step of the value chain, different players must work together in a spirit of true partnership to both eliminate wasteful costs and maximise value to the consumer while maintaining acceptable margins for all players.
Finally, A Call for Action—Accessible, Affordable and Aspirational 
Brand owners have a responsibility to address this challenge. It is possible to create entire value chains that can make the right nutrition. Frugal Innovation has delivered solutions, from cheap motor cars to affordable mobile connectivity to lowest cost eye surgery in Asia, then why not nutrient-enriched food, beverage, and snack solutions that empower populations in Asia to realise their full human potential?
The market for nutritious food choices for those who need it the most is huge. It is time for commercial players to be creative and leverage their expertise and the large market size to come up with solutions that can generate viable business while contributing to a healthy future for all.
Want more insider news? Subscribe to our e-book now!
SHARE WITH FRIENDS:
TAGS: