Nourishing Partnerships Through Innovative Solutions
Saturday, February 2nd, 2019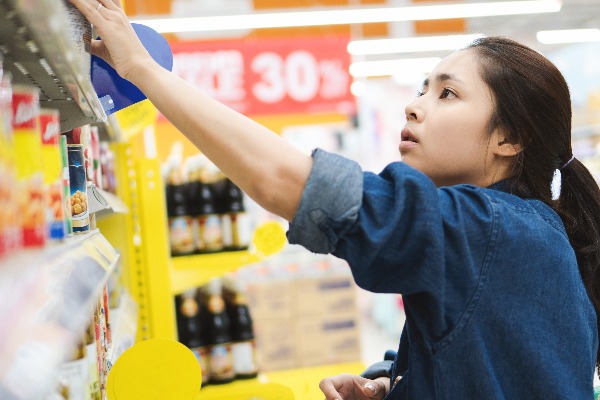 Sunit Dhoka, President Director of Cargill Starches, Sweeteners & Texturisers in Indonesia, identifies macro trends that will shape the ingredients industry in 2019 and beyond.
At Fi Asia, held in Jakarta from 3 to 5 October 2018, Cargill's participation offered a unique opportunity for its clients: for the first time, Cargill's various country divisions were represented under one roof. This allowed the company to showcase its portfolio of products through live on-site demonstrations and prototypes on display.
Sunit Dhoka, President Director of Cargill Starches, Sweeteners & Texturisers in Indonesia, comments: "Here in Asia, we're seeing health and wellness as a trend among consumers. The days when consumers measured their health by one easily identifiable factor—such as weight—are gone. Instead, health has now become a lifestyle in its own right and consumers are adopting a more holistic approach to their well-being. This behavioural shift is led by rising concerns around obesity and chronic diseases.
"While health-focused consumers usually review the fat and sugar in their diets, many others are also looking towards clean eating. In this area, Cargill provides numerous ingredient solutions that allow manufacturers to take advantage in the gap in the market for 'better-for-you' foods. For example, at the show, we're launching an eggless vegan yoghurt salad dressing—while yoghurt is not usually classified as vegan, we've managed to simulate its taste and texture through research and innovation."
Another example of Cargill's innovation in 'better-for-you' ingredients is its cultured protein. By partnering with Memphis Meats in August this year, Cargill was able to tap on the company's expertise in the cultured protein space. As the world population continues to grow exponentially, the strain on our planet to feed these people is immense. Cargill's cultured protein solution allows consumers to still choose meat as their protein source, but without the 'bad-for-planet' guilt. Cultured meats are sustainable and cost-effective, providing an alternative solution to the traditional animal protein business.
Looking forward to 2019 and beyond, Mr Dhoka also identifies three other key cultural impact factors, or macro trends, which will shape our environment and affect the industry in coming years.
Mr Dhoka believes that a widespread sentiment of distrust that is prevalent in our society. In this era of fake news and a "brave new world" in politics, consumers have become increasingly suspicious of large companies, and are demanding full transparency and reassurance.
Globally, we are seeing trust and confidence in institutions decreasing, driven by a subdued economy and growing geopolitical and political uncertainties, such as the rising tensions between US and China, North Korea and so on. This has led to a heightened sense of scepticism among consumers, down to the integrity of the food they consume. Savvy shoppers are scanning QR codes on labels and looking up unusual ingredients on the Internet.
In this era, it is important to keep your ingredients list transparent, short and as natural as possible to alleviate widespread scepticism.
Relentless Individualism—The "Me, Myself & I" Phenomenon
Consumers today are characterised by a desire for uniqueness and individualism. They expect companies to treat them as individuals and offer unique, tailored experiences.
Consumers are also getting more self-absorbed. As a result, they seek personalisation in the products they buy, with more consumers now seeking products matching their personal dietary and nutritional needs.
The final concept of 'Conscious Consumerism' focuses on the growing importance of social and ethical values to consumers. Moving away from consumption patterns of the past, consumers are now more considerate of social and moral values and ethics—these values have become embedded in everyday decision-making, whether it is about helping those less fortunate, protecting our planet, or simply being more considerate of our impact on the world.
With an additional 2 billion people to feed by 2050, the world will need 50 percent more food while lowering our impact on the environment and reducing food waste. This brings an interesting challenge for the 50 percent of people globally who believe they can make a difference to the world through their personal choices and actions. Manufacturers should leverage on this phenomenon to re-position their brand or re-work their marketing messages to engage the concerned generation.
Read APFI's eBook here.
Like our content? Subscribe today!
SHARE WITH FRIENDS:
TAGS: