New Disruptor: Online Food Delivery Marketplace
Monday, February 5th, 2018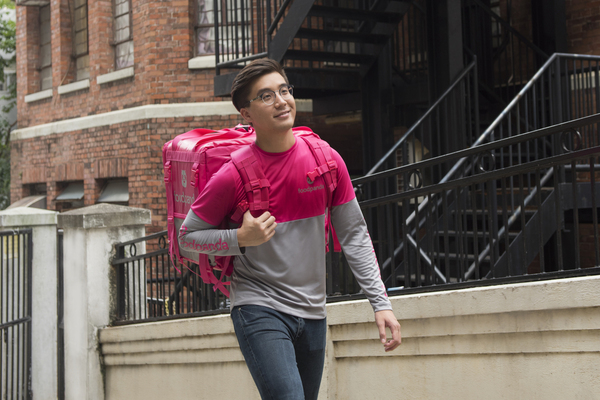 Getting home from a hard day's work tired and hungry, then seeing the fridge empty would not make for an ideal day. With numerous food delivery platforms available, the next step would not necessarily be to the convenience store or supermarket, but scrolling through mobile devices for the next meal. By Farah Nazurah
With online food delivery marketplaces aplenty in urban cities, consumers are spoiled for choice when choosing what they want for all of their meals throughout the day. All they need is their mobile device, and their device becomes their menu. APFI speaks to Luc Andreani, managing director, foodpanda Singapore, who explains how the company achieved its recent exponential growth and also what the future of food delivery might entail (which might just surprise you).
Why did the company decide to venture in the food delivery business?
Initially, it was founded by Rocket Internet which is a German incubator of startups, primarily focusing on non-Europeans countries such as Asia, Africa and Latin America. Lazada, an online retail marketplace, was also created by Rocket Internet. If you look at its business model, it is actually replicated from businesses that first started in the US. For example, Lazada is a replica of Amazon and Alibaba.
However, the group's idea to create foodpanda was completely original. To a large extent, Asia is one of the biggest markets where we have launched food delivery. We entered the Asian market even before we started doing the same in European markets. The concept was still very new back then, when it was first created in 2012 and we decided to venture into this as the internet penetration rate—that have smartphones and internet connection—is very high-in both Singapore and also other markets in the region.
We ventured into food delivery as we believe we could disrupt the food industry and provide convenience to consumers-where they get food delivered right to their doorstep. Currently, the company is present in 10 countries in Asia Pacific.
Please share your marketing efforts and your strategies to stand out from competitors.

The company grew very quickly in 2016, and this is because it primarily offered vouchers that were targeted at garnering new customers. Even though offering vouchers to consumers is costly, we found it important to get more people to try out the delivery platform. Through this, we hope that they value the convenience of food delivery and continue ordering from us.
It is important to note that any marketing effort needs to lead to getting repeat customers as the quality of the service should speak for itself—through the speed, reliability and convenience of the service. If customers keep returning only because of the vouchers that are offered, it will not lead to a sustainable or profitable growth for the company.
We place a lot of effort into online marketing, into every single online channel which includes social media, display networks as well as search engine marketing and search engine optimisation. For online marketing, it is done in a centralised manner as we have offices across the globe, thus enabling synergies in marketing campaigns across different markets. This also makes it easier for us to optimise data analysis.
For offline marketing, we have local teams that are responsible for each different market. One of the examples of our marketing in Singapore is that we have a lot of billboards showcasing our brand to reach customers in the central business district. When we asked people how they came to know about our brand, a number of them said it was through our riders. We have around 2,500 to 3,000 riders out on the streets and they are decked out in our brand colours, which is a key tool we use to market our brand.
Consumers today increasingly value convenience. How can smaller businesses jump on the bandwagon and build on this growth?
This is a common question: how can offline restaurants or retailers benefit from eCommerce? If they try to compete in the market as a small offline business against massive online competitors, they would not be able to, simply on the basis of pricing and quantity.
These online retailers buy in bulk and receive slashed prices on products. This places them at an advantage over the offline smaller businesses.
In the case of our company and its business model, we are 100 percent a platform and marketplace for the restaurant partners that we work with; we don't purchase or produce any of the food ourselves. We receive a commission for every single transaction that takes place on the platform.
Smaller restaurants can jump on this bandwagon by joining us on our platform, and through this they can increase their order flow. We have a lot of success stories where restaurants that have partnered with us made a lot of sales and profits after joining us and have opened new outlets to cater to the demand. If you compare a marketplace to offline retail, it's purely incremental and there isn't a risk for them to embark on this route.
I'd also like to highlight that it is important that the restaurants have the capability to cater to a surge in food orders. Online readiness is also a factor if these businesses want to succeed on an online marketplace.
Where do you see the future of food delivery in Singapore and the rest of Southeast Asia?
For our company, we see continued growth. We were the one of the first movers in Southeast Asia and now we see a lot of competitors in the market. Still, we are growing extremely fast which shows the market is just exploding. At some point in the future, there could a move to consolidate the market, in terms of the numbers of players.
Beyond all the fancy disruptive technology such as chatbots and drones, the industry is focusing on being more and more efficient and striving to serve customers better. It is also key to remain reliable as well as to provide faster deliveries, and the challenge is to do these while maintaining or even improving efficiency.
What are the challenges the company faced when it first entered the market in Singapore, and what are the challenges it faces now?
A challenge that we faced as a new marketplace when we started out a few year years ago was that customers did not know of us as we had no 'legitimacy'. Then, there was no reason why vendors or restaurants should trust us and join our platform.
How we overcame this was to enable to let the restaurants deliver their own food. We told them that they were not taking any risk if they joined our platform and they could increase their orders without placing their food deliveries in the hands of third party riders.
As we started to grow, along with the increased numbers of partners and customers, we needed to increase the level of service to customers. Progressively, we started to handle the food deliveries instead of the restaurants doing so, and now it is 100 percent done by our company so that we are in control of the entire delivery experience for our customers.
In the beginning, our challenge was to build up the marketplace and now it is to ensure efficiency and better customer experience.
What are some of the company's future plans?

For us, our two main objectives still remain to be efficiency and customer service, beyond all the 'techy' stuff. But currently, we are working with the Singapore government to experiment with drone deliveries. Certain areas in Singapore are presently a no-fly zone for drones, so we need to partner with a government body to pilot these food deliveries before we do so on a commercial level; and we are still at the initial stage for this. The use of drones will not replace riders.
As Singapore's skyline is filled with high-rise buildings everywhere, it would be impossible to use a drone for these deliveries but we will do point-to-point deliveries. This means that the food is picked up by the rider (in the 'first mile') then sent to a consolidation point, where the drone picks it up and sends it to another consolidation point then another rider delivers the food to the customer on the 'last mile'.
This will allow us to massively increase restaurant selections, especially to customers in the heartlands of Singapore.
SHARE WITH FRIENDS:
TAGS: