New Beverage Category: Relaxation
Wednesday, September 20th, 2017
Beverages are getting more functional with every launch, and while these provide health benefits and energy, a new category for functional beverages is on the rise: relaxation beverages. APFI learns more from relaxation drink manufacturer Tranquini. By Michelle Cheong
Today, all sorts of healthier, 'better-for-you', and functional beverages exist. In fact, according to Euromonitor, the overall global functional and fortified beverage market was valued at US$92 billion in 2015, and grew at a compound annual growth rate of 4.9 percent between 2010 and 2015.
These range from 'special water' with probiotic properties, juice or coffee that has been fortified with essential minerals, drinks that address cognitive health, beauty drinks such as those that include collagen, or even drinks that help one to sleep or relax.
The relaxation beverage category is a new category for functional beverages and can include beverages that induce relaxation or sleep. It is also one that has been growing rapidly in recent years. Market researcher IBISWorld estimates the market to be worth US$218 million today and a reported annual growth of 24.7 percent for the category between 2011 and 2016. They forecast this strong growth to continue for the next five years up to 2021, where growing per capital disposable income and demand from convenience stores and retail outlets will be the main drivers.
What Are Relaxation Beverages?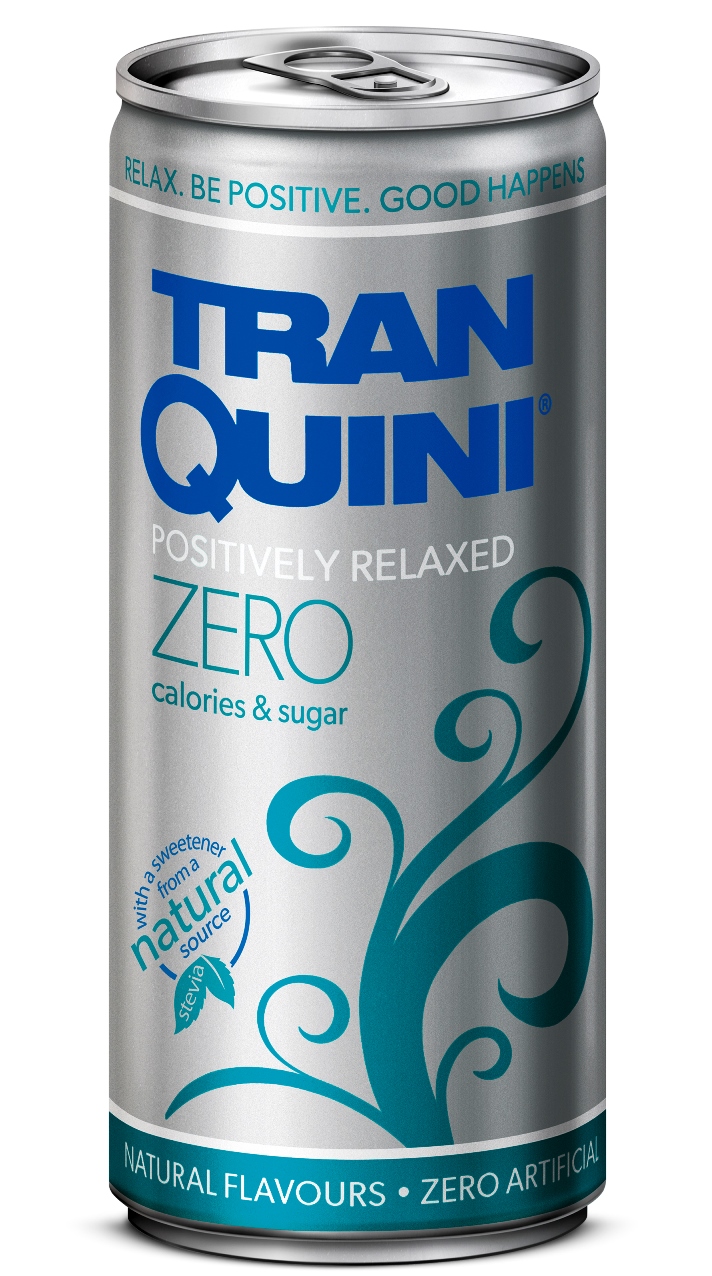 Ahmed Elafifi, founder and chief relaxation officer, Tranquini, differentiates between relaxation and sleep-inducing beverages, saying the former are: "those scientifically proven to reduce stress and relieve anxiety—without causing drowsiness." Composed of ingredients that only occur in nature, these relaxation beverages can be blended into a range of lightly carbonated drinks with unique tastes.
For the relaxation drink manufacturer, their beverages follow all that is expected of functional beverages today: containing natural flavours and not artificial colorants, preservative-free, and low in calories (about 30 percent less than most natural juices and regular sugar-based soft drinks).
Suiting Consumer Needs
In some ways, relaxation beverages might be more relevant for Asian markets, says Mr Elafifi. Historically, countries like India and China practiced various relaxation and mindful techniques, and herbal-based products have formed a key part of diets in this region, he explains.
However, even in other markets as well, relaxation beverages would do well as consumer tendencies and perceptions around the world are similar. In an era where mindfulness is increasingly important to consumers, relaxation beverages would offer the necessary relaxation and a healthy alternative to soft drinks. These can also come in different flavours to appeal to range of preferences.
A Category Set To Boom
According to Mr Elafifi, the global market for relaxation drinks is just being created, and he believes the sector has tremendous potential.
Relaxation beverages offer a unique lifestyle proposition that fits with the needs of today's consumers. The last two decades have been characterised by high-pace and high-stress tendencies, and in recent years, the need for stress relief has been recognised globally. These has been a noticeable lifestyle shift, which means consumers are seeking products that might support a balanced, active and yet relaxed lifestyle.
These beverages can be enjoyed by consumers of all ages at any time, and can be particularly effective when one needs to be actively relaxed and feel positive; these are also a lot more affordable than common relaxation methods such as consuming alcoholic beverages or going on relaxing vacations.
SHARE WITH FRIENDS:
TAGS: