With regard to food processing, what are some trends that you see at the moment?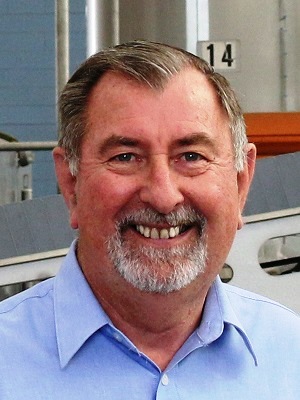 Jim Strang
There are many current challenges and trends facing the food processing industry. With an expanding global market consumer's palates are changing, as they are exposed to a wider array of diverse, cultural specific foods. Increased multiculturalism is causing a rising demand in new flavours and taste. This innovative new generation of food products requires more creative processing techniques and equipment to allow us to duplicate and supply these foods on a commercial scale.
Consumers are also now becoming more health and energy conscious. Acrylamide reduction and low-oil options are becoming increasingly desired as they become educated on such topics. Legislative changes on emissions as well as consumer push is resulting in more energy and water reduction technologies and re-use systems within the processing industry.
With this in mind, we are currently designing our batch fryers to provide greater efficiency, giving 18-20 percent more efficiency in the batch fryer; plus, also increasing capacity by up to 60 percent. Batch frying still remains the benchmark for potato chip frying and with new development testing happening, this will be even more attractive.
In the case of acrylamide, the degree of concern varies among countries not only in this region but around the world. This can be addressed by solutions such as vacuum frying involving low temperature cooking, electroporation involving pulse electric field, conditioning process, and more.
What do you think is likely to continue or change this year?
Biswarup Ganguly
Healthier snacks/products
Time-saving equipment processing systems for the processors
• Better sanitary and hygienic food conveying options, as the requirements have increasingly become a number one priority for processors
What is most important about food processing in your opinion?
I think what's most important is listening to what the customers and consumers want and delivering consistently good quality products at high efficiency and sanitation.
And in doing so, we are constantly trying to better our equipment based on the industry needs such as providing more automation, larger production rates, enhanced clean ability, enhanced energy efficiency, longer production runs (with less downtime) and a range of efficient and value for money processing systems.
What is green manufacturing and what changes do you foresee will happen?
Petr Broz
Green manufacturing for us is focusing on creating clean emissions, reducing water and energy consumption, waste treatment/reductions and reclaiming or reusing material to be environmentally friendly.
The company has been able to address these challenges within higher production efficiencies both in the equipment manufacturing process and improving the design of the equipment. For example, where water is used for product or equipment cleaning purposes, we have increased the use of recycled water. Where cooking oil is used during production of the finished food product, we have sought solutions to increase the oil life.
In line with green manufacturing, many of our snack systems are now complemented with energy saving and pollution control systems, such as a heat exchanger that combines the incineration of fryer exhaust pollutants with high-efficiency oil heating to help processors meet emission control regulations; an oil mist eliminator that removes oil mist from fryer exhaust without water or high-horsepower fans; and a heat recovery system which recovers normally lost heat from the fryer exhaust stack.
This investment into green manufacturing technologies is something we pride ourselves on and are continually looking to develop new processes and enhance the existing method of use.