Looking Cool In Natural Colours
Thursday, November 16th, 2017
Converting to colours from natural sources in ice cream is not as difficult as you think, says Chr. Hansen.
Consumers are realising that health and wellness are no longer just topics of the day; they impact one's physical, mental and financial state as well. As information about foods and of the raw materials that go into the foods we eat becomes more accessible, more consumers clamour for healthier alternatives for themselves and their families. This has helped drive the movement for clean label foods worldwide as well.
'Eating' With Our Eyes
For centuries, chefs have understood that food is not just to appease hunger; it has to bring a certain amount of joy to the person's sight, taste and smell. Good visual presentation can make food look appetising and increase the desire to eat. Colour is the first ingredient that meets the eye: it helps us to know what we are eating and affects our perception of the taste of the food.
In the recent Technomic Natural Food Ingredient and Colouring Sentiment Study commissioned by Chr. Hansen, two-thirds of consumers surveyed preferred to have food colouring that is made from natural ingredients. The push for natural products and the use of natural ingredients including colour from natural sources is coming not just from consumers, but from retailers and regulators alike.
Just like in the EU, the US Food and Drug Administration is considering warnings for artificial food colouring. In the Asia-Pacific region, Nielsen's 2016 Global Health and Ingredient Sentiment Study also showed an increasing interest by consumers for this: 65 percent of consumers surveyed want to avoid artificial colours.
This is not surprising given that across this region, consumers have intensified the focus on health and wellness and are becoming savvier about the foods they buy for themselves and their families. The search for healthier foods includes even that for indulgent foods such as desserts, cakes or ice cream.
Technology such as smart labels is also expected to help raise the transparency of ingredients in food, driving the manufacturers to meet the consumers' demand for clean labels.
Ice Cream Trends
The Asia-Pacific frozen desserts and ice cream market is largely dominated by ice-cream. The ice-cream sector is experiencing high growth in India, Indonesia, Vietnam and Malaysia, which are growing at a compound annual growth rate (CAGR) of eight percent and above, whilst markets in Europe and North America are experiencing negative CAGR according to Mintel.
Although the growth is expected to be healthy, in some markets, like South Korea, the segment is shifting as consumers are choosing foodservice ice cream over retail, Euromonitor reports. The premium segment is also developing across the region with a move towards single-serve ice cream which allows for gourmet-style indulgence, reported Mintel in 2016. Single-serve or smaller-sized portions were found to have increased the occasions that the ice creams are consumed as snacks.
Dessert styled ice cream has also gained popularity in Asia, with 67 percent of Chinese consumers citing that they have tried ice creams such as strawberry cheesecake or tiramisu.
And in a bid to capture more consumers, brands are experimenting with fruit flavours or incorporating fruit bits into their ice-cream, according to Mintel.
Using Colours From Natural Sources In Ice Cream
As these trends demonstrate how ice cream is evolving, ice cream remains an indulgence enjoyed by both adults and children alike. It is also a treat that most choose by colour shades, and for the children, the brighter the better.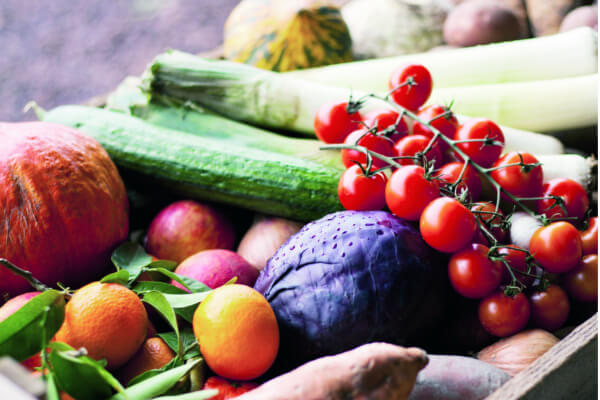 Given the research such as the Southampton studies which linked artificial colours to hyperactivity in children, and subsequent studies, by Sonuga-Barke et al. for example, that
found that excluding food dyes from the diet is potentially an effective treatment for ADHD, parents are paying closer attention to the use of colours from natural sources in ice cream.
For ice cream manufacturers, natural colours are perceived as more challenging to formulate, and less stable and weaker in strength than synthetic food dyes. But equipped with the understanding of the key factors to consider when using colours from natural sources, it might not be as difficult a task as one might think.
Consider The 3Ps
When it comes to choosing colours for ice cream, there are a few key parameters to pay attention to, which we call the 3Ps:
pH
Generally, most dairy ice creams have a neutral pH. Pigments such as anthocyanins are most stable at acidic pH, and would not be suitable if you are thinking of using it for your strawberry ice cream. Carmine or beet would be most suitable for pink shades in ice cream. The former gives a bright pink shade, while the latter is bluer, and doubles up as a vegetarian option.
Packaging
While fancy packaging is able to convey impactful messages to appeal to the consumer, use of transparent packaging is usually discouraged as light penetration can destabilise the colours. Some colours can be more light-sensitive than others and understanding this will help in the design of the right packaging or the type of natural colour to be used.
For example, turmeric is commonly chosen for bright yellow shades and for its affordability. However, it is very light-sensitive and will fade with prolonged exposure to light, be it fluorescent or UV. Should there be a need for translucent or lighter packaging, it is suggested to use the encapsulated version of the pigment. The patented technology is able to protect the pigment from light and slow down the rate of fading from light exposure, to a certain extent. An alternative would be to use another pigment that would give a similar shade—in this case, Carthamus.
Processing
In the making of ice cream, the dispersion of emulsifiers and processing of the mix involves high temperatures. Thermal degradation of ingredients is inevitable during processing; selection of pigments that are heat stable is imperative. However, as the post processing storage is frozen, this makes it possible to add colours after heat processing. This would mean that pigments like beet, which is heat-sensitive, could be used in such an application.
Non-Dairy Ice Cream
Dairy-free ice cream using alternatives such as almond milk, soy milk or coconut milk is also becoming increasingly popular amongst the health-conscious consumers. The characteristics of these dairy alternatives are similar to that of dairy, that is, they are pH neutral and opaque, and thus the choice of natural colours would remain unchanged from the dairy-based.
There is also a growing trend for sorbet. Sorbet is usually made with fruits or vegetables, and is almost always dairy-free and fat-free. For such ice cream alternatives, it is important to note that fruits and vegetables have an acidic pH profile. This means that some colours like anthocyanins, that do not work for dairy-based ice-creams, are now suitable and a good stable option for pink or red shades in low pH sorbet products.
Although sorbets are often made with real fruits and vegetables, their original colour can fade during processing. Colour pigments can be added to enhance the natural colour, and the dosage level of the added colour would still be less than what is required for dairy based ice cream.
Keep Your Customers, Naturally
Using colours from natural sources may seem complicated and costly. However, a supplier with the right technical expertise, experience and a good range of colours can help you achieve a clean label for your products.
Consumers' expectations are rising and they expect their favourite brands to be free of artificial colours. It is time to make the conversion to colours sourced from nature. Formulating right the first time is critical in safeguarding your brand, ensuring regulatory compliance, and keeping and growing your consumer base.
SHARE WITH FRIENDS:
TAGS: