Looking Ahead: Eight Key Beverage Industry Trends For 2017
Wednesday, September 20th, 2017
Manufacturers would always benefit by staying atop current trends. What are some beverage industry trends to expect for the coming year and next? By Ieva Petkevičiūtė, head of new product development, Mydrink Beverages
The beverage industry is among the most dynamic industries in the world. New trends are constantly appearing and disappearing, and new products are being launched every day. Due to this fact, business development teams are keen to monitor the pulse of the market and continuously innovate with new product ideas.
For development companies, there are always challenges to be faced regarding clients' demands. However, it is also from these that enable manufacturers to predict the up and coming beverage industry trends. We may only be halfway through 2016, but already eight trends are foreseen for 2017.
Plant Waters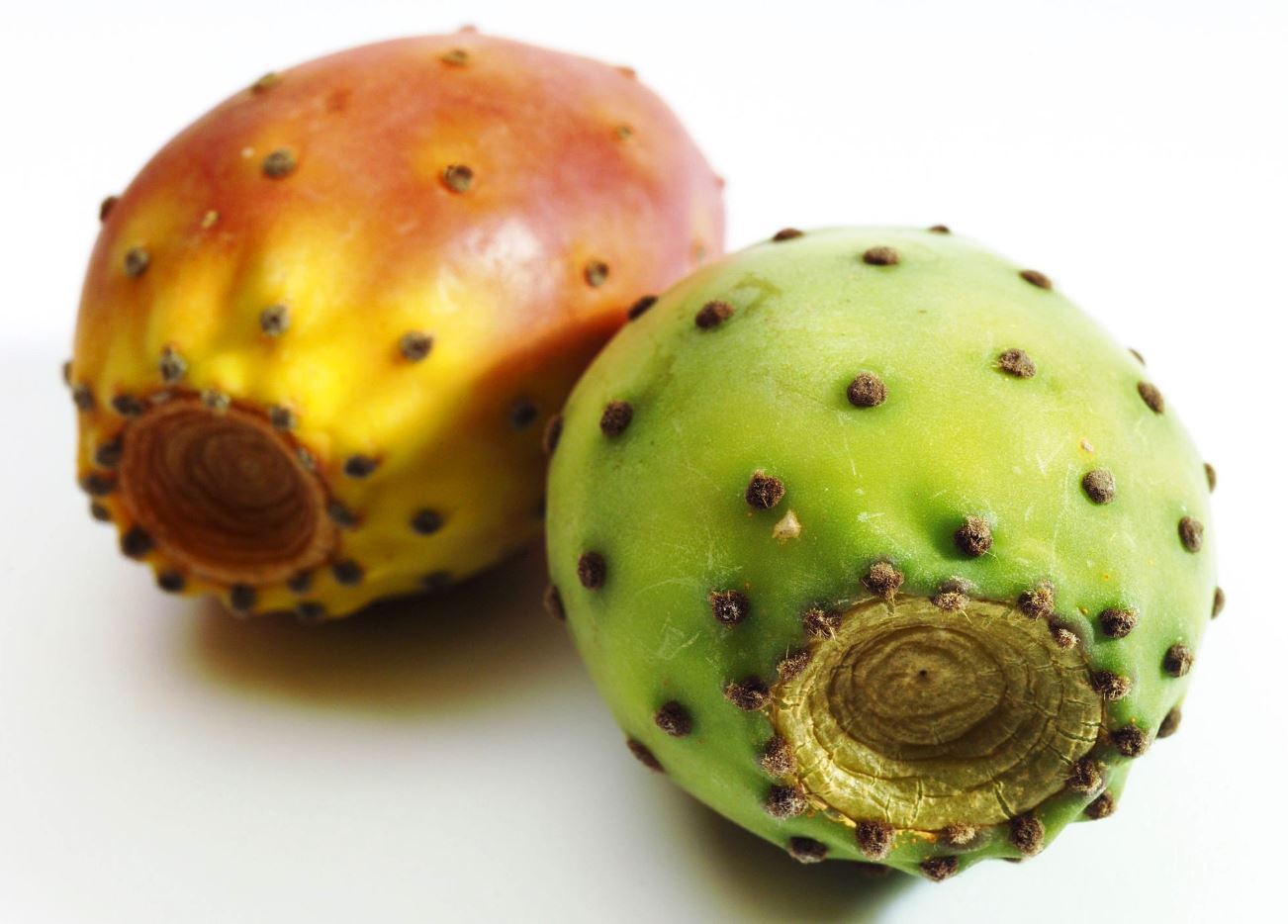 It was a long run for the coconut water category, which launched almost 10 years ago. Everybody knows this success story, but now new players are in the town—plant waters.
One example is birch sap water, which is usually collected in the northern part of the world. It is a very unique and limited raw material, only tapped for two to four weeks throughout the year. Just like coconut water, birch sap is known to have a positive effect on human health. It is loaded with antioxidants, natural minerals, and Xylitol, a natural sugar. Many believe that it can help cure arthritis, podagra, and even reduce cellulites. The taste is very mild and reminiscent of spring water.
Another potential source for plant waters is prickly pear, a form of cactus. It has a much more characteristic taste and appearance, but the trend to find an alternative to coconut water or Aloe Vera juice is powerful. The health benefits of prickly pear sound really impressive: it is suitable for people with diabetes, helps to fight high cholesterol, and can even cure a hangover.
Naturally Brewed Teas And Coffee
Iced tea type beverages have been popular for decades, so it is time innovation has struck this category. Naturalness and health are the main topics currently buzzing around the beverage industry, especially in tea and coffee that have been shown to have multiple health benefits. Tealeaves are more frequently replacing herbal extracts, just as ground coffee beans are replacing powder extracts.
Natural brewing is a great solution for a product that tastes like homemade coffee or tea. Tealeaves are collected and, without the use of an extraction process, are used for ready-to-drink beverage production. No sugar or sweeteners are required for these types of products because the primary goal is to have as much natural flavour and retain as many natural antioxidants as possible.
One of the most popular tealeaves is the Hibiscus or Sorrel. This plant comes from Africa and is known for its ability to control cholesterol and high blood pressure. Hibiscus leaves provide a refreshing and light sour taste with a beautiful natural red colour.
Amino Acid Sport Drinks
Bodybuilding has long been a niche market in the beverage industry, but now it is going mainstream. Due to the consequent increasing demand for various sports drinks, the variety of products is growing faster than ever before. Brand owners will not surprise bodybuilders with L-carnitine or green tea containing EGCG (Epigallocatechin gallate).
Much more complex solutions are now entering the market: drinks containing branched chained amino acids (BCAA) or even complexes of essential amino acids. It is a huge challenge to create functional drinks that provide good results in a tasty formula. The biggest task is to overcome the aftertastes that often come from amino acids like L-Arginine, L-Histidine, or L-Isoleucine.
As amino acids are chemically synthesised, these ingredients are not natural. It is therefore important to keep the rest of the formula as natural as possible, by using natural sweeteners, colorants, flavourings, and even acidifiers.
Health-conscious people are focused on getting the best from functional drinks like this, but they still care about what they are putting into their bodies. The use of an amino acid drink in conjunction with a reduced-calorie diet may offer improved fat loss compared to dieting alone. Another very important thing to note is that such drinks can help with the retention of muscle mass and improve exercise performance, a plus for sports enthusiasts.
Snack Drinks
Due to their active daily routines, more and more people are struggling to find time to eat a proper meal. Therefore, the market is open for new snack-type beverages. Beverages containing chia seeds, flax seeds, quinoa, or even buckwheat are a good solution for a quick and healthy snack, offering a natural source of minerals, vitamins, fibres, and other nutrients.
Liquid meals are not filling, nor can they provide all of the required nutrients in a single meal. It is thus important to state that such beverages should not substitute a whole meal but instead complement one. For example, seeds with high water absorption can help hydrate the body while working long hours, and drinks high in fibre can clean the digestive system.
Spicy Beverages
The last few years saw only a limited interest in 'adult beverages.' However, marketers are continually trying to grow this category by positioning adult drinks as a substitute for alcoholic beverages. Recently, this category has started to pick up.
These types of drinks usually contain spicy ingredients that are not really appreciated by children or the younger generation. For example, juice drinks can be adjusted using cayenne peppers, capsicum extract, or simply ginger juice or extract.
The health benefits of capsicum include relief from cancer, peptic ulcers, menopausal problems, low risk of cardiovascular disease, and diabetes. Other important bioactive compounds contained in the capsicum chili are alkaloids and tannins, so this super ingredient would not only spice up the taste of the drink, but will also definitely bring valuable health properties to the table.
Beverages With Plant Proteins
Veganbaking.net
Due to the proliferation of various allergies, consumers are seeking alternatives for whey protein and animal source protein. Plant-based proteins are being used by vegetarians, those with celiac disease, and those who are lactose intolerant.
Such plant protein powders are primarily used in smoothies and juice drinks due to the texture formation, sedimentation, and certain aftertaste, which can be covered using one or more juices. Good examples of plant proteins include hemp, rice, soy, spirulina and even lentil proteins.
Consumer interest in boosting protein intake remains strong, with increasing attention and focus on the specific types of protein being consumed. The desire for clean labels, easier digestion, avoiding allergens, compatibility with vegetarian and vegan lifestyles, and even growing concerns about sustainability are putting the spotlight on plant proteins.
Matcha—Green Tea From Japan
The matcha based green tea category has been growing for the last few years. A completely different matcha appearance, together with specific taste, functionality, and turbidity is creating a unique selling proposition. A turbid appearance and a unique mouth feel have increased the interest in matcha-based ice tea for consumers looking for something new. It is an extremely sensitive ingredient that has to be hidden from direct sunlight.
Due to this unique feature of the product, soft drinks containing matcha tea are being packaged in tetra packs or aluminium cans. Matcha drinks are making a strong entry into the beverage market in 2016, with a variety of new brands and innovative flavour combinations. For 2017, we can expect something even more surprising from this ingredient.
High Pressure Processed (HPP) Beverages
Mike Mozart
Just like most of the trends mentioned here, healthy beverage production is extremely important for this new class of drinks. The HPP technique is most common among smoothies or juice drinks.
It is very important to be able to retain the freshness from the fruit and vegetable ingredients. However, it is equally important that the resultant fresh drinks are free from contamination, as well as natural, i.e. free from preservatives.
To ensure these, pasteurisation, which involves heat, is a commonly used method in the treatment of such beverages. However, since the majority of natural vitamins and antioxidants are very sensitive to high temperature, producers and brand owners often need to deal with the significant losses of functional ingredients as a result of the heat.
HPP is a way to overcome these losses, but the technique itself has its own pros and cons that should be considered. HPP allows manufacturers the ability to retain natural active ingredients in fresh drinks, which sounds great. However, in creating an almost unprocessed drink like this, this also means a shorter product shelf-life, requirements for refrigerated storage conditions, and only certain packaging materials that can be used.
Consumers are increasingly demanding natural, great tasting, and healthy products, and the beverage industry has to adapt to these demands. The next year will likely continue to highlight the same trends of no sugar, low calories, and more functionality. The main task for beverage brand owners is to match consumers' requirements and to maintain efficiency in their products.
SHARE WITH FRIENDS:
TAGS: