Let's Talk About Bacteria In Infants And Children
Wednesday, May 2nd, 2018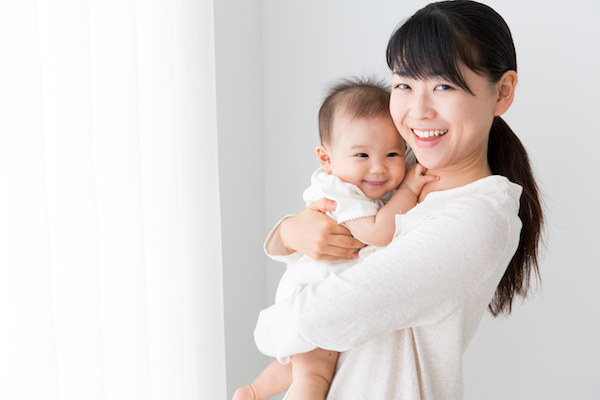 Studies on probiotics indicate that they may actually reduce the need for antibiotics in the future, says Chr. Hansen.
Asia Pacific represents one of the biggest growth regions for vitamins and dietary supplements (VDS) according to a report by Euromonitor in 2017. The retail value of VDS stands at US$96 billion in 2017 and is expected to increase by 17 percent by 2022 with China, Japan and South Korea leading the region. Probiotics is one of the fastest growing segments.
Although the number of births worldwide has declined steadily throughout the years, paediatric supplements continue to be on the rise. Greater scientific knowledge and advancements have allowed deeper insights into how nutrition affects development. This has also resulted in parents' determination to optimise their children's cognitive and health development. Paediatric VDS segment in APAC is expected to continue its upward trend of about 5.5 percent CAGR from 2017 to 2022.
Rapid urbanisation and increasing disposable income among couples make infant nutrition products affordable. As more doctors are positively recommending nutrition products for infants and children, it is generating more confidence among parents to buy them for their infants.
There has been a greater focus on issues related to child nutrition in the past few years, with both technology and social media making information more accessible. Children's nutritional requirements differ from that of adults because they are growing, making nutrients essential for growth more important.
Getting the right nutrients for children can become challenging when faced with allergies and intolerances—not to mention basic likes and dislikes. Nutrients are regulators of the immune system and picky eating could result in not having enough of a particular nutrient in the body, and potentially lead to lower immunity.
Building Up The Immune System
An important first step to ensuring the child has the right nutrients is through breast-feeding. Breastmilk contains many factors that help to support a baby's immune system. The World Health Organisation recommends exclusive breastfeeding for the first 6 months if possible.
Research has found that breastmilk contains probiotics and prebiotics that help the digestive system and contribute to the overall gut health of infants and children. Probiotics are live microbial organisms that are considered beneficial for health. Over the years, clinical studies and research have found that probiotics through restoring balance to gut health help infants and children build their immune system and reduce the instances of intestinal disorders that are common in children.
Bacteria have been vilified over the years as being bad for human health. With greater awareness and information sharing through social media, parents have come to realise that not all bacteria are bad and in fact, bacteria can be good for human health as research has shown.
The large number of scientific publications and clinical studies on various bacterial strains indicate beneficial effects on gastrointestinal and immune function to reduce respiratory tract challenges, enhance immune response, reduce crying and fussiness in infants and alleviate symptoms of irritated skin.
In 2016, a Finnish group of researchers concluded a three-year study examining the effects of long-term probiotic use on antibiotics and children's health. The study suggested that probiotics may not be just a means to lower the incidences of antibiotic-associated loose stools and support the defence against Clostridium difficile presence in the GI tract; they may actually reduce the need for antibiotics in the future.    
Alleviating Common Infant And Child Malignancies
Colic is frequent, prolonged and intense crying or fussiness in otherwise healthy infants. It is one of the most common infant ailments, which can happen with infants that are being breastfed as well. Although colic subsides after 3 to 4 months, it can be frustrating for parents because the baby's distress occurs for no apparent reason and no amount of consoling seems to help. A study in 2011 by Thomas Koonce, MD, MPH, Anne Mounsey, MD, and Kate Rowland, MD, found that probiotics can significantly reduce the crying time with no adverse effects.
The instances of food allergies and intolerances in children have risen rapidly in the past few years. So much so that allergy-friendly aisles have become commonplace in grocery stores, and many restaurants offer dietary options for patrons with food allergies and intolerances.
Food allergy is an immune response to food that causes an adverse health reaction. Food intolerances are typically associated with enzymatic deficiencies, malabsorption, or sensitivity to certain food components such as gluten or lactose. Food allergies can be common in children, with the most typical allergies being eggs, milk and peanuts. Gluten and lactose intolerances are also fairly common. Food allergies and food intolerances are concerns for parents as it can affect their children's ability to get certain nutrients.
There are emerging studies and research indicating the possibility that changes in the intestinal flora may have played an important role in the development of these disorders. The research indicates that moderation of the gut microbiota may help to lessen food allergies and intolerances, restoring some form of balance to the intestinal flora.
Numerous clinical studies have been conducted over the years, highlighting the possibility of probiotics as a way to help decrease response to allergens in children.  Probiotic supplementation may also decrease atopic sensitisation, and potentially reduce intolerances in infants and children.
Getting The Right Probiotics
Although children's supplements are relatively established on the market, there has been a focus in recent years on improving methods of delivery and making them more appealing to children (Innova Market insights, April 2017).
Typically, the supplements would be available in the form of chewable tablets for children or drops for infants. Although there are a number of beverages and yoghurt with probiotics included, these tend to be targeted for adults. Recently, Chr. Hansen developed a concept, ProKids, which combines the probiotic strain LGG with a compound yoghurt culture. ProKids has a strong research focus on children and enables dairy manufacturers to bring the benefits of probiotics to children. Contrary to popular belief, not all yoghurt contains probiotics.
"We believe there is an untapped potential for functional dairy products specifically for children," says Dorte Eskesen, global marketing manager, Fresh Dairy, Chr. Hansen, on the reason for the ProKids concept.
The market for children's products is increasing rapidly with the trend towards smaller families, combined with higher disposable incomes, and parents are looking for foods that are healthy as well as tasty and convenient. Awareness of probiotics—good bacteria—is increasing, as more and more scientific data on the correlation between digestive health and overall health is published.
The number of probiotic supplements is also proliferating the shelves, making it difficult and confusing for consumers. Working with the right supplier matters. It is critical that the supplier that you choose has well-documented strains of bacteria with clinical studies backing up the claims. Accessibility of information means that parents could cross check these claims.
It is also important that the supplier you choose has an understanding of the target segment—in this case, infants and children—and what will work best for this segment. Not all probiotic strains work the same way, and a knowledgeable supplier would be able to assist in knowing the right probiotic strain or strains that can be used individually or in combination for the best effect.
"It is important to have a variety of delivery methods that work well with your consumer segments. For infants and children, as an example, probiotic drops which are easy to manage, convenient, and safe could be the answer for parents.
It is equally important to ensure that the supplier you work with has a scientific approach to working with probiotics and have the expertise to advise you on the various strains," advises Charlotte Beyerholm, senior marketing manager, Human Health, Chr. Hansen.
Want more insider news? Subscribe to our e-book now!
SHARE WITH FRIENDS:
TAGS: