Keeping Up With Confectionery Demand
Thursday, October 26th, 2017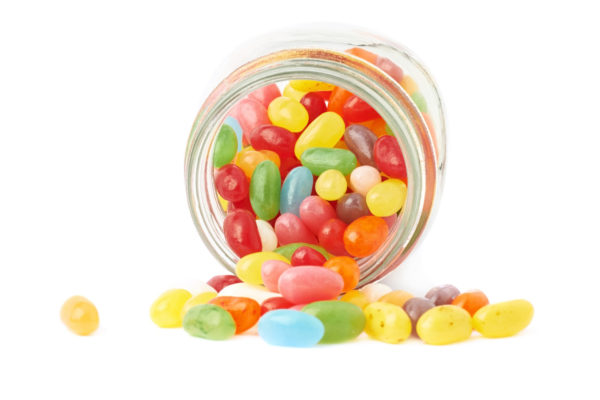 Confectionery has always been popular among consumers and will likely continue to be. How can manufacturers maximise productivity with flexible gummy and jelly processing technology? By Graham Jackson, group solutions manager—confectionery, tna
Gummy candies are truly unique. Typically a mixture of gelatine, sweeteners, flavourings, and colourings, gummies can be moulded into thousands of shapes, sizes and formats, making it one of the most versatile confections on the market. Since they were first developed, gummies and jellies have gained immense popularity the world over.
Today, they continue to be popular, with global market predicted to achieve 12.7 percent growth between 2017 and 2018. But as consumer demand grows, manufacturers must find innovative ways to stand out from the competition. They therefore need newer, smarter and more versatile gummy processing technology that can cater to these demands.
Whatever the product, manufacturers require equipment that can cater for different formats, shapes, colours and flavours, as well as recipes to meet consumer demand for halal, kosher, vegetarian, vegan and clean label products. At the same time, they require the ability to flex output and meet the required hygiene and maintenance standards.
This article therefore examines how key areas of the gummy processing line can provide manufacturers with advanced processing flexibility to create different product types and finishes and achieve optimum productivity.
Depositing For Greater Variety
Starch moulding technology offers manufacturers the flexibility to create jellies and gums in all manner of formats, as well as liquorice, fondant, cream, marshmallow foam and similar items.
The depositing process, for example, delivers multiple opportunities to accommodate various product types and colours. The pumps are often available in a range of piston diameters and configurations and are therefore suitable for handling different recipe types, from light aerated mass to heavy liquid-based syrups.
Meanwhile, other pump variations are designed to deposit single colour or side-by-side colour articles, as well as centre-fill, layered and striped confections. Popular multi-layer combinations include marshmallow, fruit drops and a fruit preparation or jelly, cream and foam products.
This offers manufacturers the ability to create a wide array of product types and is ideal for those looking to keep creating new and exciting confectionery options.
Starch Conditioning To Meet Sensory Needs
Similarly, the nature of the starch moulding process offers manufacturers the versatility to create a range of different product attributes. For example, starch conditioning technology (also known as drying) allows manufacturers to achieve a longer or shorter bite.
For pectin-based products, the room temperature should be lowered to 20 deg C, while the use of modified starch, ideal for vegetarian confectionery products, needs to be cooked in an oven for up to 48 hours. This is particularly important for manufacturers looking to satisfy regional preferences for texture and/or bite.
In some regions, such as Russia and Eastern Europe for instance, consumers tend to prefer specialty jellies and gummies, while in Germany, harder gummies are more popular. Besides the recipe used, the starch drying process allows manufacturers to create a range of gummies with varying textures and bites to cater for regional favourites. Furthermore, this process also results in the gummy hardening on the outside, which protects it from damage to maintain overall product quality.
Oil Polishing For Healthier Products
A similar approach is also being taken toward oil polishing. Currently, oil application is measured by the operator eye, which can easily result in gummies or jellies being over- or undercoated. Accurate oil application and controlled spray, allows manufacturers to ensure reliable and repeatable gummy polishing, while also maintaining overall product quality and appearance.
Furthermore, amid growing consumer demand for more healthful confectionery products, manufacturers can easily control the quantity of oil used in a recipe for a better nutritional profile.
Flexibility A Key To Meet Market Trends
Flexibility is not purely limited to the product. Today's manufacturers also need the flexibility to scale production up or down as required to meet changing market trends.
Over time, starch moulding equipment has evolved to allow manufacturers to reach high throughput levels and stay competitive in an increasingly crowded market. For instance, early starch moulding lines required the trays to be stacked manually using hand jacks and track systems. Modern machines, however, stack their own trays, with leading system designs incorporating robotic technology to achieve this.
A key advantage of starch moulding is its ability to simultaneously produce a large quantity and variety of gummies or jellies in a short amount of time. The most innovative equipment designs offer the ultimate combination of productivity and versatility, by fully integrating the feeder, starch buck, depositor, stacker and pallet transport to efficiently and seamlessly move product through the mogul line.
Furthermore, systems that incorporate a rotary dumping station allow for the highest de-moulding speeds. This permits production speeds of up to 35 trays per minute, 24 hours per day, seven days a week.
Summary
As the confectionery market continues to grow, there is a greater need than ever for manufacturers to create products that deliver a memorable sensory experience and that stand out amongst competitor products.
Experimenting with new textures, ingredient combinations and flavours is showing great market return for leading manufacturers. This, however, is having an impact on the processing plant. Manufacturers increasingly require more innovative, smarter and versatile gummy processing technology that can help them cater to constantly evolving consumer demands.
Working with a confectionery specialist can help confectioners do just that. These would likely have an extensive knowledge of the confectionery market and their own complete mogul lines, such as NID from tna. With such a partner, innovation in confectionery can help manufacturers improve productivity, maximise uptime, and enhance reliability across their entire confectionery line.
SHARE WITH FRIENDS:
TAGS: