More Than Just Weighing For Safety
Tuesday, October 10th, 2017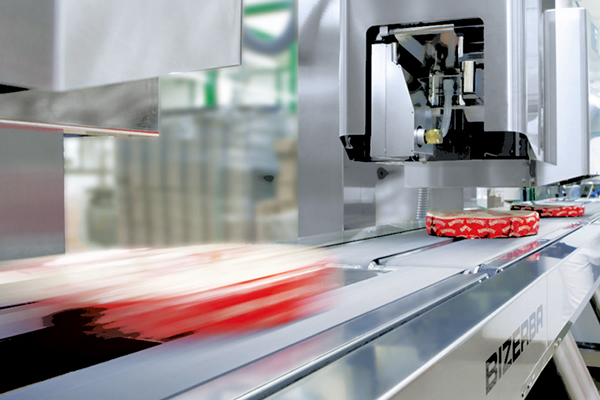 Consumers are seeing packaging as more important today, because they provide both information regarding the product, and protection for the product from contamination. Inspection systems are therefore key for food safety, and checkweighers do more than just weighing today. By Thomas Kern, sales director, Industrial, Bizerba South East Asia
Food packaging is becoming more and more important all over the world. For instance, the sharply growing trend towards food produced for specific customers' needs has resulted in an increasing need for individual packaging. At the same time, health and safety are becoming of special importance for consumers. In addition to preserving and protecting food products before they are consumed, packages must provide useful and reliable information for risk-free consumption of the product.
Therefore, the control system that forms a part of the manufacturer's food safety and risk analysis is more critical than ever. These can help prevent any bacterial or allergic risks that could occur in the event of a damaged or defective packaging, such as if it had been sealed or closed inadequately. This is especially true for products marketed under a specific brand because any faults will have a detrimental effect on the brand's reputation.
Often, incidents (or scandals) in the food and beverage supply chain create an enormous media response. Consequently, consumers become even more cautious when it comes to processed products and the quality of their food. While they demand tasty products, they are not willing to make any trade-offs regarding health and safety. Against this backdrop, the reluctance to return faulty products to the manufacturer is decreasing noticeably, as more and more consumers become aware of the standards that manufacturers are required to achieve.
Due to the increasing level of distrust, it is necessary to use protective measures based on advanced technology. After all, food manufacturers have the full burden of ensuring that products are safe for consumption. Instead of just protecting brands from any long-term damage to their reputation, it is also necessary to prevent detrimental effects on the product lifecycle due to damaged packages.
Producers are therefore challenged to ensure their productivity and profitability while maintaining a high level of quality and food safety. Products are weighed, packaged and checked for foreign bodies in order to avoid delivering a deficient product to the buyer. The packaging process also includes exact and correct labelling in order to prevent health risks for those who suffer from allergies.
Where Checkweighers Come Into Play
One solution to ensure all these is through a checkweigher, which can help food-producing companies check the correctness and completeness of the content of any packed and equalised product that reaches the market. These machines make sure the production process is continuously documented that the filling quantity is not be less than or greater than the nominal value.
Automatic checkweighers ensure compliance with the pre-packaging regulation. They can be used to check the filling quantity and for process control processes. A feedback function prevents excessive product quantities in the package which would result in unintentional product giveaways. This saves valuable raw materials and increases the manufacturer's earnings.
In some checkweighers, they also function to checks food exact to the gram, making them ideal for dynamic weight checks on pre-packaged products in the fresh and dry departments. Some fully automatic checkweigher can perform checks on up to 200 packages per minute in a weight range of up to three kilograms, providing increased process reliability by ejecting packages with incorrect weight.
For those with an open construction and smooth surfaces, these particularly lend themselves to applications in the food industry. They can ensure quick, precise weight control. Packages are safely weighed and products that have been identified to have a faulty weight are ejected from the production process. These therefore ensure filled products of uniform quality and reduces excessive product weight, resulting in less production costs.
Food production requires high-speed processing between the incoming goods and outgoing goods departments in order to provide end customers with products of utmost freshness. Intensive checks are indispensable to comply with the pre-packaging regulation. In a production environment, a fully automatic checkweigher can be used to check the filling quantity and for sorting and classification purposes. In addition to sorting packages into different weight classes, the checkweigher can also reliably eject food with incorrect weight.
Optional Add-Ons For Increased Safety
To further ensure food safety, most companies today routinely use metal detectors at the end of their process chain right after the packaging machinery.
Although companies can insure themselves against the consequences of recall campaigns, they will have to dig deep into their pockets to do so. Food manufacturers will have to pay insurance premiums of approximately 50,000 euros (US$59,000) for an insurance sum of 10 million euros (US$11.8 million)—at a deductible of 100,000 euros (US$118,000). It is therefore more worthwhile to deploy reliable inspection systems that can be integrated into several stages of the production line.
While some companies invest in getting two different machines—both a checkweigher and a metal detector, technology today has advanced such that manufacturers have created integrated solutions. Equipped with an optional metal detector, the Bizerba checkweigher for example, becomes a combo checker that additionally checks packages for foreign bodies, making the process even more reliable.
The combined system features a centralised display and control unit and a product memory for up to 10,000 products, saving food producers' space, cost and time during product maintenance. Thanks to its modular construction, the checkweigher can be used individually according to customer requirements. With the metal-detection functionality of the combined checkweigher, costly recall campaigns can be avoided. Brand loyalty and customer satisfaction will improve as well.
In addition hardware solutions, adequate software is also a prerequisite for a functional manufacturing and control system. Statistics software and goods management systems make it easier for manufacturers to detect any errors in order to optimise their foreign object management processes.
Featuring such software that can additionally provide clear analyses of production data and compile statistic information for producers would therefore be very useful.
SHARE WITH FRIENDS:
TAGS: