Sidel: IoT In Beverage Processing
Tuesday, June 4th, 2019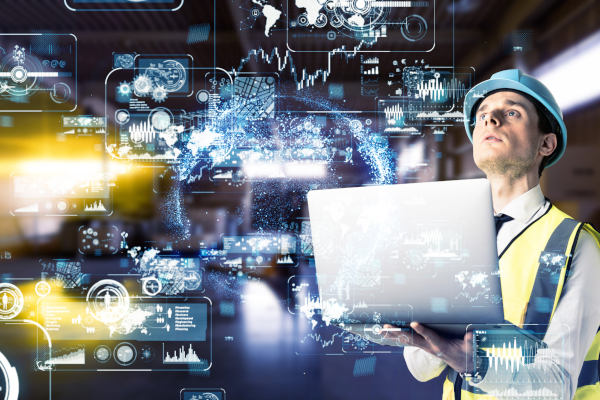 Built-in intelligence creates a smoother process and a much higher level of consistency, which translates into product quality, enhanced productivity, minimal downtime and greater asset intensity in beverage processing. By Raffaele Pace, Vice President Equipment Product Management & Digital Solutions, Sidel.
What are the current challenges in ensuring a flexible production line?
In the past, the goal of most manufacturers was to achieve high volume performance with high efficiency, with them mostly paying attention to a kind of product standardisation. When changes were required, the switch of the set-up to meet these new needs generated long periods of downtime, or could result in additional pieces of equipment being added to the line. While this increased flexibility, it came at the cost of efficiency.
Today's challenge is to reverse this trend. By combining high versatility with efficiency, we can help our customers meet end users' demands for greater product differentiation. This goal can be achieved by building machine intelligence into equipment in the form of features such as prediction, aided guidance and self-adjustment. The latter one, for instance, lets the machine correct itself independently of human intervention when data shows that its production values are out of range, as well as when manufacturing parameters should change based on new production needs.
Built-in intelligence also means machines and lines capable of long production runs in full autonomy, with none or very limited human involvement, capable of capturing opportunities for late customisation, faster time to market and mass personalisation. All in all, this creates a smoother process and a much higher level of consistency, which translates into product quality, enhanced productivity, minimal downtime and greater asset intensity.
How does IIoT provide a suitable solution?
The Industrial Internet of Things (IIoT) represents the convergence between the IT and the industrial worlds. It is ideally established to increase the Overall Equipment Effectiveness (OEE) of a beverage processing plant. Leveraging the cloud, the IIoT allows us—as a supplier—to be closer and more connected to our customers, for instance, helping them to shift from preventive to proactive maintenance. Also, by cross-checking customers' request with data collected from our installations—and stored in the cloud according to the highest security standards—we can continuously increase the quality we offer. This holds true for the expert support our clients look for, as well as for the equipment we propose, resulting in machines which are easier to operate.
We also have to keep in mind that digitisation as such is transversal by nature: its benefits are not limited to the production line. Indeed, it impacts the complete value chain; this is why IIoT is changing the way we work. Again, talking ease of operations, it significantly simplifies our customers' lives, as they will find all the information they need consolidated in one single repository.
Besides IIoT, line connectivity and machines which are able to self-adjust their performance and to indicate potential failures are increasingly getting adopted by our customers because they see the value in this. The latter ones, together with remote video assistance, represent another way Sidel is improving the ease of use for operators.
Recently, our highly flexible EIT (Efficiency Improvement Tool) was installed as part of the solutions we supplied to the leading Italian water brand, Levissima, part of Sanpellegrino Group (Nestlé Waters). EIT calculates a wide array of KPIs to help measure performance, and automatically records 24/7 raw production data, plus it analyses production issues, detects efficiency loss sources and performs root cause analyses.
The system is designed to ultimately decrease unplanned downtime, reduce waste and costs, and increase Levissima's output. By giving employees at all levels of the organisation real-time access to relevant and actionable information on production-related issues, it makes sure that the quality of the water as well as the line capacity stays on the desired level.
SHARE WITH FRIENDS:
TAGS: