Interview With Paul Wassell, Head Of R&D At Golden Agri-Resources (GAR) For His Opinion On The Value Of Palm Oil
Friday, October 19th, 2018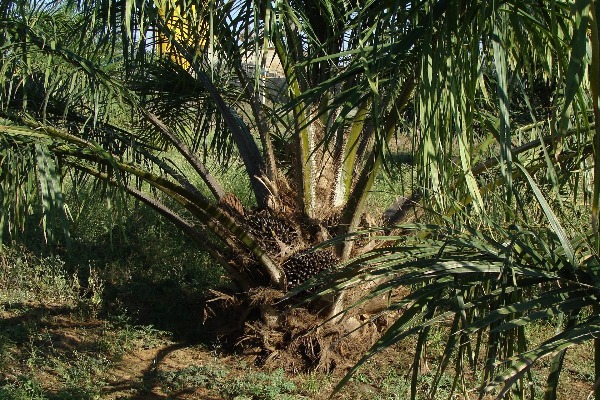 APFI interviews Paul Wassell, Head of Research and Development at Golden Agri-Resources (GAR)  for his opinion on the value of palm oil.
1. In your opinion, what are the three most common myths on palm oil and its nutritional benefits?
The first myth: Palm oil is unhealthy because of its saturated fatty acids content. The fact is, palm oil is a mix of approximately 50 percent saturated and 50 percent unsaturated fatty acids. Fats like dairy butter and cocoa butter contain higher amounts of saturated fatty acids than palm oil while olive oil, sunflower oil, and rapeseed oil are high in unsaturated fatty acids. Palm oil is very often used as an ingredient and mixed with other vegetable oils, which determines the total fatty acid composition of the final food product. A comparison of typical fatty acids ratio is shown in figure 1.
Figure 1
Source: European Palm Oil Alliance
The second myth: Palm oil increases the risk of cardiovascular diseases. The fact is, there is no indication that consumption of palm oil in a balanced diet is related to any specific health concern. Dietary advisory bodies recommend moderate consumption of foods high in saturated fats, replacing saturated fatty acids (SAFA) with polyunsaturated fatty acids (PUFA), and avoiding trans-fatty acids (TFA). Palm oil is a good replacement for partially hydrogenated fat containing unhealthy trans-fatty acids. Replacement of palm oil with other fats and oils has both favourable and unfavourable health effects.
The third myth: Products labelled palm oil free are healthier than food products containing palm oil. The fact is, substituting palm oil with other fats may have unfavourable effects. Replacing palm oil in food products or diets with fats higher in SAFA will not necessarily make a product healthier. It is important to consider the relation between total nutrients and health within the whole diet and not in terms of single nutrients.
2. Based on its versatility and nutritional value, how does palm oil compare to other oils?
Palm oil has superior versatility compared to other oils because it can be fractionated (a natural process) and recombined into many products. The unique fatty acid mix of both saturated and unsaturated fatty acids allows this to happen.  Saturated fatty acids incorporate several characteristics to our foods such as the texture and flavour. These qualities enhance food palatability, stability, and structure and are difficult to replace without losing important food characteristics. Most soft oils such as sunflower, rapeseed, and soybean need to be modified by a process called hydrogenation. This makes the oil more saturated. It can also result in the formation of trans-fatty acids. The good news is, palm oil is totally natural and does not have to use the hydrogenation process.
3. Based on recent R&D progresses, could you share more on how palm oil is being used in novel ways within the F&B industry?
Consumers are now giving more attention to their physical well-being and are more conscious of their heath and what they eat. Manufacturers everywhere are starting to reformulate their products to make them healthier. We at GAR are now eliminating all trans-fatty acids from our products. Our food technologists and researchers are striving to improve the nutritional values of all our downstream products.
We have carried out extensive research on improving the quality of our processed products like cooking oil and bakery fats. Our R&D team continues to explore new techniques to reduce saturated fatty acids by assessing the technical requirements of certain formulas in specific food products. Our  R&D centre also supports the production of safe, healthy and delicious food products.
4. What are the potential health benefits and implications for the palm oil derived products that you have mentioned above?
Trans-fat is bad for you. Many health authorities, including the World Health Organisation (WHO), now advise against it because it is clinically proven to increase cardiovascular disease. In fact, the US Food & Drug Administration has ordered that trans-fat must be removed from all food supply by 18 June 2018; WHO also plans to eliminate it from food completely by 2023. Besides being trans-fat free and meeting specific nutritional needs, palm oil has a whole lot of other health benefits. It is also a rich source of beta-carotene, and a precursor of Vitamin A. Palm oil contains tocopherols and tocotrienols as well, which are constituents of the antioxidant Vitamin E.
5. Do you foresee any trends in the usage of palm oil over the next five years?
I think we will see new users of palm oil, who want to switch into using natural semi-solid oil, without hydrogenation or trans-fatty acids. Consumers will be more conscious of the choices they make and will demand better, more sustainable products from their favourite brands. We are also likely to see stricter dietary guidelines. As mentioned earlier, recently, the WHO launched a public consultation on draft guidelines for intake of saturated fats and trans-fats, to reduce cardiovascular diseases (CVD).
We are working hard to reformulate our existing products, with new solutions for margarines and shortening, including sodium reduction. In 2018, we are developing a new series of milk fat replacers for those who struggle with lactose intolerance.
SHARE WITH FRIENDS:
TAGS: