Innovation To Support Growth For SMEs
Monday, October 9th, 2017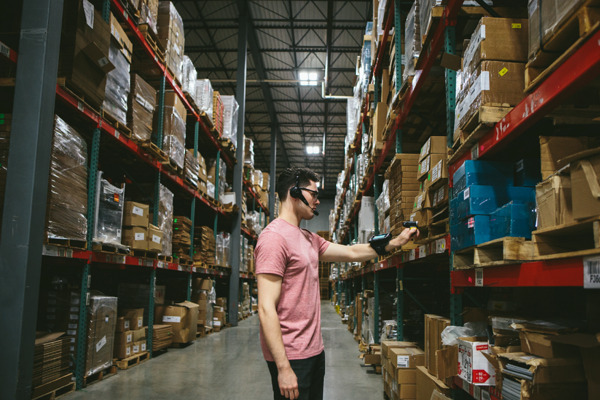 Setting up a food manufacturing business is a huge commitment, but the rewards and satisfaction that comes with success makes it all worth it. By Farah Nazurah
The first of APFI's new 'SME In Focus' series, this article will explain the different ways SMEs can improve their businesses. The series aims to provide market insights/advice to SMEs in Asia Pacific's food industry.
Consumers in Asia Pacific value convenience due to their increasingly busy schedules, and they are growing in affluence which has a significant impact on the food industry. The rapidly changing demographics means that in addition to the need for more food, the region's fast-growing middle class is demanding a wider variety of food and a higher level of assurance of the safety and quality of the products they are consuming. This opens up more opportunities for current players in the food manufacturing industry, as well as for new businesses that want to venture into the food industry.
IIoT Vital To Progression
According to IDC's 'Manufacturing Insights' report, manufacturers are reluctant to be the first movers in incorporating new technologies into their businesses. Only 15 percent have a digital strategy in place now, and 37 percent want to be early adopters but not first movers as it involves risks. These figures are especially understandable for SMEs as it is typically the larger corporations that sets aside a bigger budget to move into the next stage of manufacturing—Industry 4.0.
In an increasingly complex and connected value chain—which is another challenge and opportunity for manufacturing—and in the optimisation of industrial and business processes, big data and the Industrial Internet of Things (IIoT) play an inevitable role. To remain profitable and scalable in the food manufacturing industry, SMEs should map out strategies for progression and seize any new growth opportunities that come their way. Today, a digitalisation strategy is key to keep up-to-date with the latest innovations and customer expectations.
Automation, optimisation and the efficiency- and cost-driven goals do have a customer-centric goal as well. Speed and information-rich, streamlined process optimisation efforts not only help in reducing costs but are also what end customers and industrial partners in the manufacturing ecosystem seek.
Value Of Convenience
Other ways to remain competitive in the food industry is to adopt innovative business formats and tailoring new products based on the latest consumer trends. Food companies can explore different ways to appeal to today's consumers, keeping in mind that convenience is central to their busy lifestyles, and ways include:
Food companies can retail ready meals through existing distribution channels, such as in supermarkets, convenience stores and eateries. This will enable market expansion without the need to hire more workers or open more outlets.
The advancement of food technology has presented new growth opportunities for food businesses in this largely untapped ready meals market. To gain a competitive edge, companies could further develop the capability to produce ready meals, such as preparing and packaging meals in a ready-to-eat or ready-to-heat form; all while retaining the quality, taste, and nutritional value of the food.
Another distribution platform for ready meals are food vending machines; they also has the added advantages of efficient use of space and manpower; requiring only 70-90 percent of manpower than a typical food stall. Food vending machines are also able to better meet consumers' growing demand for more round-the-clock healthy and tasty hot meals.
As consumers are increasingly health-conscious, manufacturers could focus on deploying fresh and healthy at these food vending machines, providing food products such as fresh vegetables, chicken, eggs, and meal-sized salads. Additionally, technological advancements have paved way for the development of smart vending machines incorporated with LCD touchscreens and payment through cards and mobile phones and tablets. Near field communication technology could also provide opportunities to manufacturers to develop fresh food vending machines with enhanced consumer engagement over the next few years.
Enhancing Operational Productivity
The food and beverage manufacturing industry is known for its high volume/low margin characteristics which does not tie in well with rapidly increasing input costs. To move forward, food companies need to bolster processing productivity by focussing on managing input, inventory control, and decreasing waste. Having control over these cost factors will help companies deal with consumer expectations of competitive prices.
Management of inventory control is important when working with fresh materials and raw ingredients as there is risk of spoilage which presents various manufacturing, planning, and inventory management complications. Successful monitoring and management of inventory will help to cut waste and improve efficiency.
Boosting operational productivity through supply chain cooperation is another factor in increasing cohesion throughout the entire supply chain. A supply chain management system can reduce the cost and complexity of the manufacturing process, and companies should ensure the transfer of data between partners is done with ease and more importantly, securely; and all this can be executed on an online supply chain platform.
Sharing Of Resources
The collaborative economy allows the sharing of resources—such as equipment, services, and skills—often at significantly lower cost than traditional arrangements. By making it easier to share resources on demand, this enables an increase in efficiency. Additionally, it is a great way to save costs, especially for SMEs.
In Singapore, the government has introduced the Industry Transformation Map to improve the nation's food and nutrition standard, which saw the establishment of the Food Innovation Cluster (FIC) for the easy sharing of resources between manufacturers.
The FIC aims to help manufacturers develop and commercialise new products, and to increase shared research and development as well as production facilities, and manufacturers can benefit from this sharing economy. The government initiative has resulted in a high pressure processing resource sharing facility that will be launched by the end of 2017. The facility will provide companies access to new technologies without the need for them to invest in the equipment.
Expansion To Build Regional Market Presence
Embracing a regional or even global expansion mindset is the next step for SMEs to progress once they are established in the domestic market. In Singapore, companies can turn to IE Singapore to build their capabilities to scale up for overseas expansion, and benefit from schemes such as the Global Company Partnership as well as Market Readiness Assistance to scale up for overseas expansion.
SMEs have to be realistic about the growth that they can handle, and need to look at the economic benefits and consider their existing infrastructure and resources. Every stage of growth takes a bit of good faith, but indicators that show companies are ready to scale up include meeting established goals, having the right team in place, identified unsaturated markets to tap into, and having customers approach the company for its products, which happens after the business has gained momentum. With the right business plan, successful expansion into international markets is achievable.
Providing Value To Consumers
Adopting digitalisation practices and tailoring products on consumer trends are key to remain scalable and competitive in today's market. Digital technologies are making businesses more efficient and big data allows the optimisation of production schedules based on supplier, customer, machine availability and cost constraints. The middle class in Asia Pacific is growing significantly and manufacturers can tap on this growing market by developing products that provide value to consumers.
SHARE WITH FRIENDS:
TAGS: